---
SUBIC BAY FREEPORT — Close to a thousand frontline workers of the Subic Bay Metropolitan Authority (SBMA) tested negative in a rapid antibody test undertaken here on Saturday under a mass testing project sponsored by a business locator here in response to the coronavirus (COVID-19) pandemic.
SBMA Chairman and Administrator Wilma T. Eisma said the result of the medical examination using rapid test kits (RTKs) for COVID-19 "was a huge relief to the SBMA workers who have been risking their health in keeping the Subic Bay Freeport safe and secure since the start of the quarantine."
"All the 910 SBMA workers, mostly frontliners, who subjected themselves to the rapid test came out okay, and this is a huge relief to everybody in the agency as well as the Subic Freeport community," Eisma said.
"They have been working with all these health hazards for almost three months now and still face a few more weeks of risks, so we are glad that they can continue their work with confidence that they have remained clean," she added.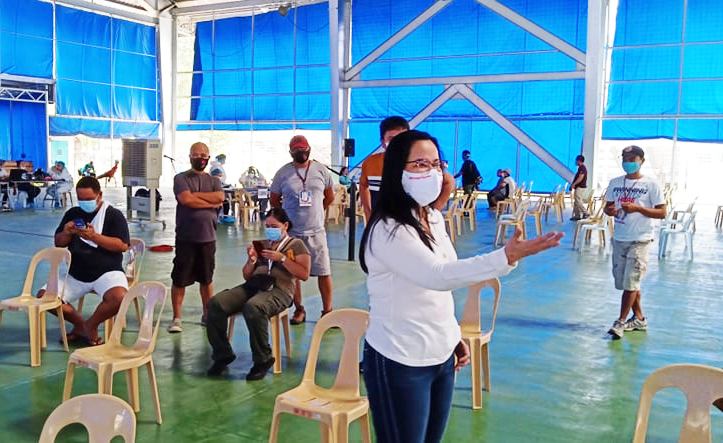 Those who were tested were comprised mostly of health workers, police and security personnel, firemen and sanitation technicians, maintenance workers, as well as some employees doing administrative work during the quarantine period.
SBMA employees with health risks and comorbidities also received priority in testing, Eisma also said.
"We are glad that there is this opportunity to test our frontliners now because our polymerase chain reaction (PCR) mass testing project with the Philippine Red Cross (PRC) is not yet operational," Eisma explained.
She said all the machines and equipment at the PRC molecular laboratory in Subic's naval magazine area, as well as the swabbing centers the SBMA has put up near the Main Gate, are ready. However, there is still the need for the medical technicians who will man the facilities to be trained under the supervision of the Research Institute for Tropical Medicine (RITM).
According to Ronnie Yambao, SBMA deputy administrator for health and safety, the SBMA launched the
antibody testing activity in cooperation with Premium Technical Training and Facilities Inc. (PTTFI), a Freeport locator, at the badminton court of the Subic Bay Sports Complex.
"It's actually a CSR (corporate social responsibility) project of Premium Technical that they sponsored the rapid tests for SBMA frontliners in exchange for their free use of the badminton court as venue for testing of their own employees," Yambao said.
Rapid testing can cost as high as P1,650, but still inexpensive compared to a polymerase chain reaction (PCR) tests that cost from P3,500 to as much as P9,000 when administered in private hospitals.
Yambao said that according to the Department of Health's algorithm, "if the result was IgM reactive but IgG non-reactive, we isolate for 14 days then repeat the test. If within the 14 days the person tested develops symptoms, then we will go for admission."
"According to our health authorities here, test validation is essential. That is why if any SBMA employee gets a positive result from the rapid test, we would automatically go for a PCR test," he added.
Yambao also said the SBMA has adopted the DOH T3 strategy, which is to test, trace and treat persons suspected of having been infected with Covid-19.