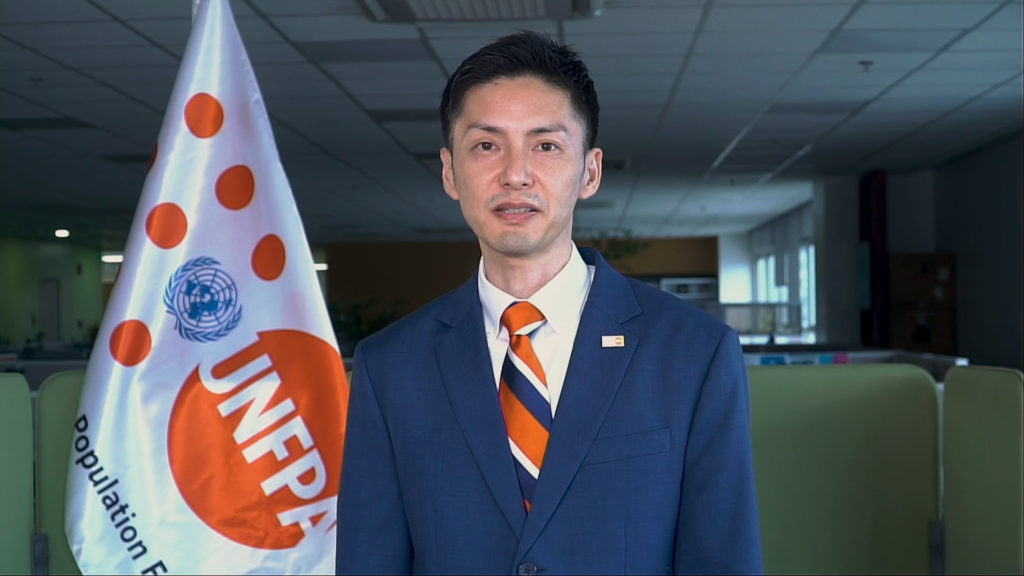 The United Nations Population Fund (UNFPA) in the Philippines, together with the Philippine Commission on Population and Development (POPCOM), commemorated the World Population Day last July 11 through a virtual event broadcast online.
The online broadcast featured eminent policymakers—Health Secretary Francisco Duque III, Philippine Commission on Women Chairperson Rhodora M. Bucoy represented by their Executive Director Atty. Kristine Rosary E. Yuzon-Chaves, and Commissioner on Human Rights Karen Lucia Gomez-Dumpit.
Topics for discussion included major vulnerabilities and harmful practices experienced by women and girls, and how the COVID-19 pandemic has intensified these vulnerabilities and practices.
The online event also featured a virtual hand-over of UNFPA's global State of World Population (SWOP) Report 2020 to Undersecretary and Executive Director of POPCOM, Dr. Juan Antonio "Jeepy" Perez III, MD, MPH.
Every year, millions of girls are subjected to practices that harm them physically and emotionally, with the full knowledge and consent of their families, friends, and communities, according to the SWOP Report 2020, published by the headquarters of UNFPA, the United Nations' sexual and reproductive health agency.
HARMFUL PRACTICES
The UNFPA report, "Against My Will: Defying the Practices That Harm Women and Girls and Undermine Equality," has identified at least 19 harmful practices, ranging from breast ironing to virginity testing, as human rights violations, and focused on the three most prevalent ones: female genital mutilation, son preference, and child marriage.
"Harmful practices against girls cause profound and lasting trauma, robbing them of their right to reach their full potential," said UNFPA Executive Director Dr. Natalia Kanem.
While progress had been made in ending some harmful practices worldwide, the COVID-19 pandemic threatened to reverse gains. A recent analysis revealed that if services and programs remain shuttered for six months, an additional 13 million girls may be forced into marriage.
"In the Philippines, even before the outbreak of COVID-19, one out of six Filipino girls married before 18. And because the effects of this pandemic and quarantine measures are disrupting those efforts to end child marriage, we may actually see even a further increase in child marriage," Iori Kato, UNFPA Country Representative in the Philippines, alerted.
"Maternal deaths, unintended pregnancies, unmet need for modern contraceptives, and gender-based violence could all increase significantly, compared to pre-COVID in 2019," Kato added.
For his part, Gustavo González, newly-appointed United Nations Resident Coordinator and the Humanitarian Coordinator in the Philippines, said: "What we have been observing in the country and globally, is the tremendous impact of the pandemic on women and girls. Looking after the health of women does not only mean ensuring their protection from the coronavirus; but also ensuring that women are able to access a wide range of services, including reproductive health and family planning information and services as a matter of choice and human right."
COVID-19
The online event presented the initial results of an analysis that the University of the Philippines Population Institute had recently conducted with UNFPA about the impact of COVID-19 and quarantines on Filipino women's and girls' sexual and reproductive health and freedom from violence.
The study revealed that the COVID-19 pandemic and disruptions in access to essential services could result in increasing the annual maternal deaths to 3,200 higher than the pre-COVID 2019, as well as in a significant increase in unplanned pregnancies—including among thousands of teenage girls.
Domestic violence is also expected to increase, as women and girls are stuck in the same home as their abusive partners, although many of them would be unreported.
POPCOM chief Juan Antonio Perez emphasized: "Despite the challenges, there are policies, measures, laws and numerous other efforts in place adherent to the Philippines' commitments made in the Nairobi Summit on the International Conference on Population and Development (ICPD) where our country was a staunch supporter as a signatory 25 years ago."
Perez further said that "while there are observable great strides in our population and development goals, more needs to be done, especially at this time when COVID-19 can derail the work we have strived so hard to accomplish."
On World Population Day 2020, POPCOM and UNFPA vow to strengthen their partnership to support women's and girls' unique needs faced during the pandemic, working with various national, regional, and local governments and nongovernment organizations in the Philippines.
To enable this, UNFPA Philippines is appealing for $11 million, or P549 million, in additional resources as part of the UN Global Humanitarian Response Plan for COVID-19.