A roadmap for agriculture & fisheries
Unlike some appointees, Agriculture Secretary William D. Dar practically breezed through the Commission on Appointments during his confirmation in December 2019.
Even opposition Senator Francis Pangilinan had good words for him. "He (Dar) served as DA Acting Secretary from 1998 to 1999, whereby we will reiterate, Philippine agriculture grew by an unprecedented 9.6%, as well as experienced a commendable 87% drop in graft and corruption incidence at the Department."
Upon his conferment, the Agriculture Secretary declared: "business as usual is no longer an option under my watch. It is my order since Day One, that we in the Department must reboot the way we conduct things and elevate our game to achieve a food secure Philippines, with prosperous farmers and fisherfolk."
He added: "When I took my oath of office a year ago, I was well aware of the broad range of issues surrounding the Philippine agriculture sector—from the dismal growth of the sector with its measly share of the national budget, and being a food importing country. I know for a fact that much needs to be done," Dar said.
Data from the Philippine Statistics Authority (PSA) showed that agriculture posted a 1.2 percent decline in the first quarter of 2020 with crops and fisheries contributing to the contraction for the quarter.
But this figure was already an improvement from the growth rate in agriculture, hunting, forestry, and fishing by industry group in 2018, which was -3.9.
Likewise, the agri-fishery trade balance continued to be in the negative in 2019, with a deficit of US$7.366 billion.
PSA figures also showed a steady decrease in the production of mango, coffee, calamansi, and cabbage, from 2015 to 2018.
He further stated that his first six months were obstacle laden.
Sa umpisa pa, maraming problema na ang dumating. Ang pagdating ng African Swine Fever, pagbaba ng presyo ng palay at copra, mataas na presyo ng bigas, ang mga malalakas na bagyo, ang Taal Volcano eruption, ang avian influenza, at ang COVID-19. [From the start, there were many problems: the outbreak of the African Swine Fever (ASF), high prices of rice, low farmgate prices of palay and copra, crop damage due to typhoons, eruption of Taal Volcano, and finally, the COVID-19 pandemic.]," Dar said.
Dar underscored that all the earlier problems paled in comparison to COVID-19.
"In just a few months, the earth has shockingly shifted under our feet. The COVID-19 pandemic is heavily disrupting the world as we all knew it: disturbing lives, straining economies, and impacting global food systems," he said, adding that, "COVID-19 is trying to paralyze us by fear. In fact, one scientific study has determined that fear of the unknown can be more distressing than fear of serious injury or death. Millions are now dealing with the fears of "what if?" because of this pandemic."
SMALL BUDGET ALLOCATION
Of the PhP4.1 trillion allocated for operations of the national government in the 2020 General Appropriations Act (GAA), the DA budget only amounted to PhP64.7 billion, which includes the PhP10 billion Rice Competitiveness Enhancement Fund and the PhP3 billion Financial Subsidy to Rice Farmers.
Dar called the attention of the lawmakers and pointed out that while the agriculture sector contributes around 10% to the Gross Domestic Product (GDP), the share it gets from the national budget for the past 10 years is only around 3% to 5%.
"I wish to underscore the need to ensure parity between the contribution of the sector to the economy and the resources that it gets from the national coffers. This, if we are to ensure that agriculture, being the sleeping giant as it is, can finally contribute its full potential in the Philippine economic recovery and national development efforts," Dar said.
NEW APPROACHES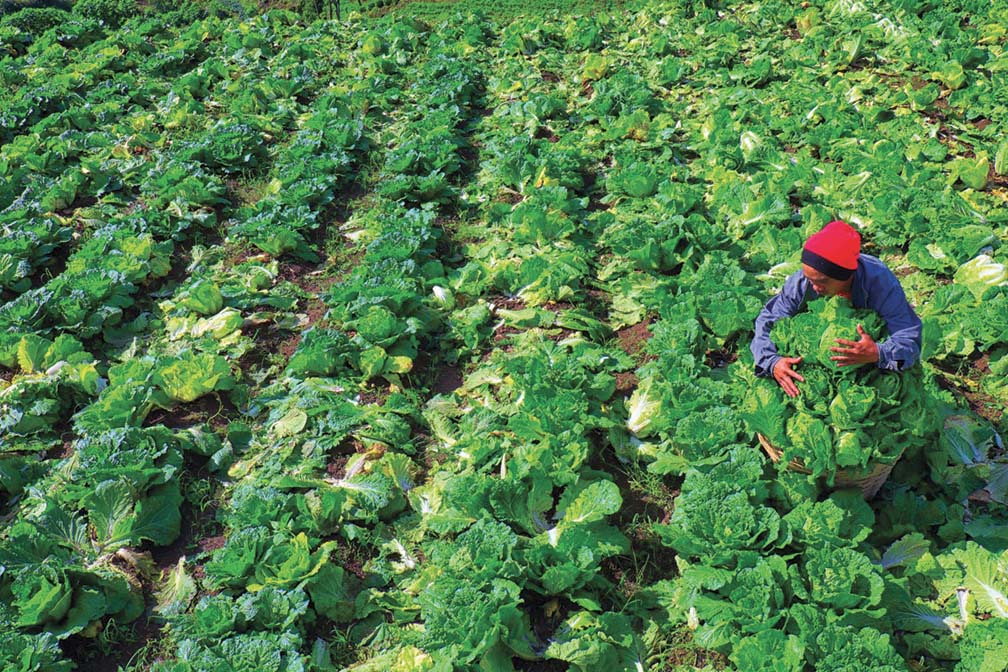 Delivering his State of Philippine Agriculture Report before officers and personnel of the Agriculture Department, Dar said that, "no leader, however strong and intelligent, can ever achieve anything of paramount importance all alone."
He congratulated the DA officers, staff, and personnel for meeting the challenge head-on in the time of COVID-19.
"The indomitable Filipino spirit is known to rise up during the most challenging of times. I myself is a witness to the hardwork and dedication of the women and men of the Department of Agriculture despite the situation," Dar said.
He complimented officers and rank and file of the DA who reported daily these past five months, braving the COVID-19 scare. "Each one of you, together with our hardworking farmers and fishers and the agripreneurs, kept the food machine moving and made sure food is enough for 109 million Filipinos."
Dar reported that because of these efforts, there is sufficient food for the nation. "May year-end stock tayo ng bigas na aabot sa 90 days, mais na good for 237 days; manok para sa 182 days, at mga gulay na aabot sa 20 days [We have year end stock of rice that will last for 90 days; corn that is good for 237 days, chicken good for 182 days, and vegetables good for 20 days].
GOOD NEWS
During his State of Philippine Agriculture Report, Dar announced that based on the Philippine Statistics Authority (PSA), agricultural production increased by 0.5% in the second quarter of 2020, despite the pandemic.
Production in crops and fisheries recorded increases while livestock and poultry posted declines.
Crops registered a 5% growth in production. It shared 53.7% in the total agricultural output.
Production went up for palay by 7.1% and corn by 15.4%. Livestock production, which accounted for 17.3% of the total agricultural output, contracted by 8.5%. Hog production declined by 5.2%.
Poultry decreased by 4.7% in output. It contributed 13% to the total agricultural production. Production was down for chicken by 7.8%.
Fisheries production grew by 0.9%, and it shared 16% in the total agricultural output. Major fish species such as Bali sardinella, skipjack, and roundscad posted output increments at 45.7%, 19.6%, and 18.6%, respectively.
At current prices, the value of agricultural production amounted to PhP 439.8 billion. This was 4.6% higher than the previous year's level.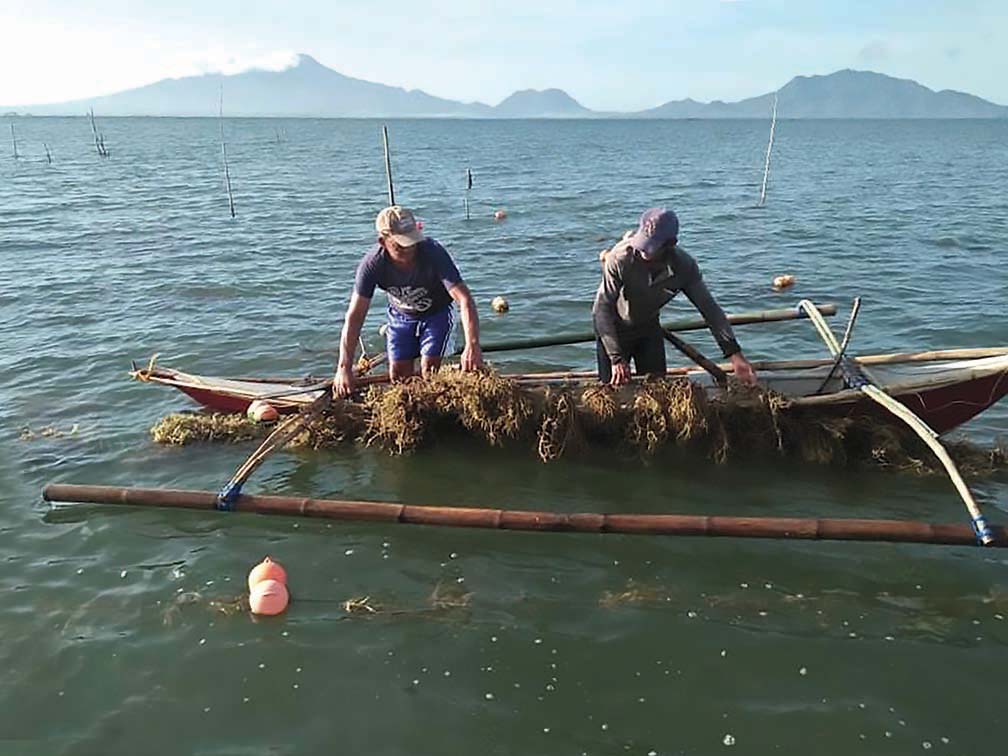 BETTER NEWS
President Rodrigo Duterte has approved the proposed P4.506-trillion national budget for 2021. Of this, the proposed budget for DA totals P284.4B, a nearly 256% increase from this year's budget.
"Gusto nating pasalamatan ang ating mahal na Pangulo. Salamat po sa inyong pagtitiwala. Salamat po sa inyong masigasig na pagsuporta sa sektor ng agrikultura. Makakaasa po kayo na ako, at sampu ng aking mga kasama sa Kagawaran, na higit naming pagbubutihin ang aming sinumpaang tungkulin. [We would like to thank the President; thank you for your trust and insistent support for the agriculture sector. Rest assured that we will continue to do our work well]."
During his 5th State of the Nation Address (SONA), Duterte committed to provide adequate, accessible and affordable food for every Filipino (family) through the DA's Plant, Plant, Plant Program.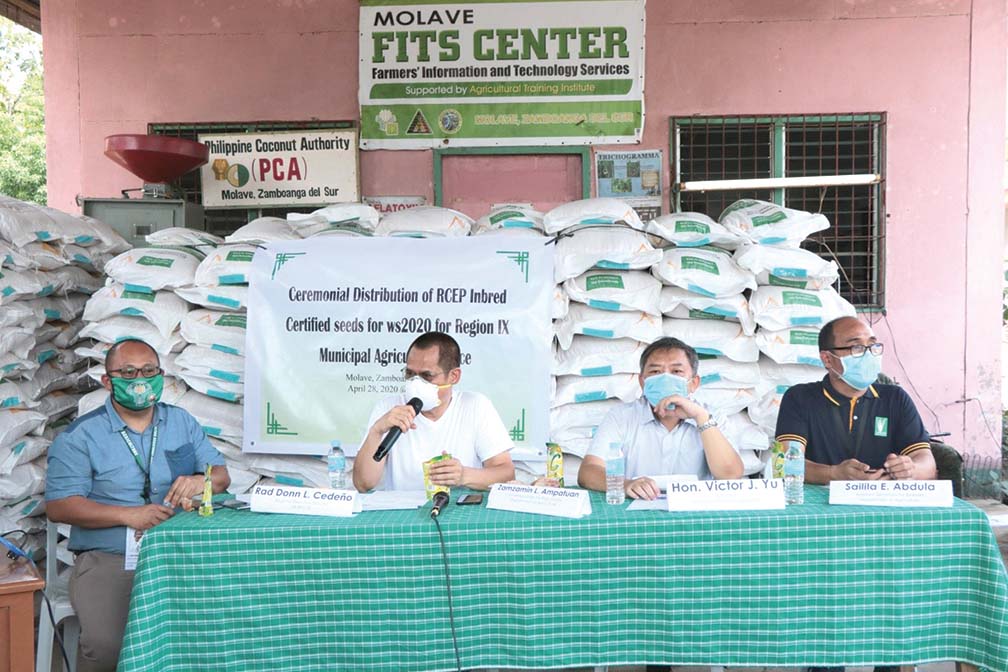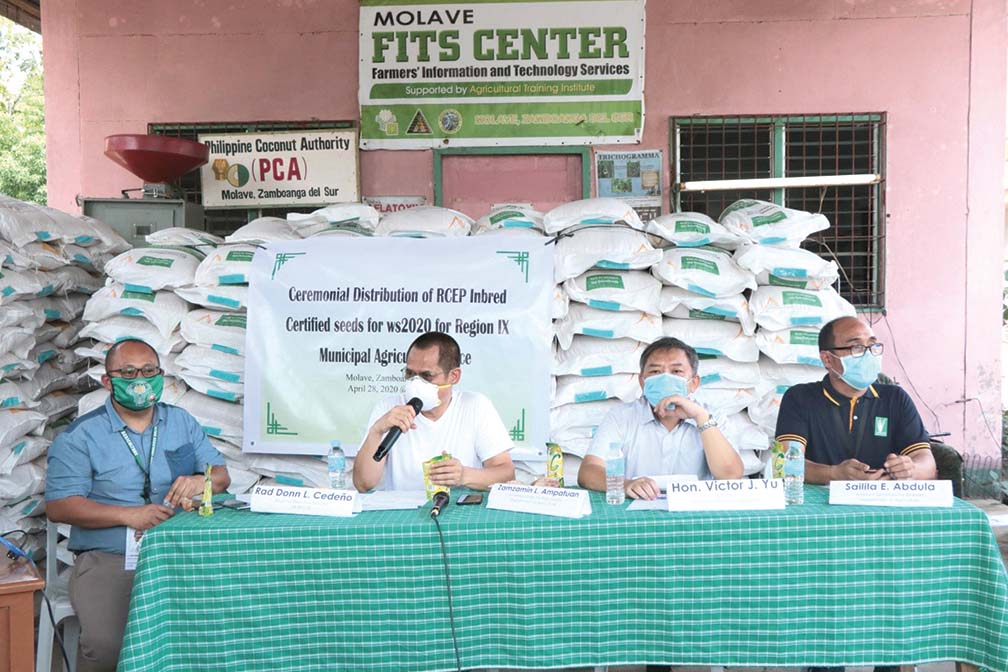 "After the Build, Build, Build… I think this is easier to achieve. A few good men— a few good regional directors, Dar, and the dedicated workers down below could make this thing a success," Duterte said.
The Department of Agriculture (DA) acknowledged the strong support of President Rodrigo Roa Duterte and both Houses of Congress for allocating additional funds to supplement its current 2020 budget, aimed at enabling the country's agriculture and fishery sector to survive, reboot and grow, amid and beyond the COVID-19 pandemic, the Agriculture Secretary said.
As per the presentation of the DA, its key targets include industrialization, modernization, export promotion, farm consolidation, legislative support, and infrastructure development.
The agriculture department is also eyeing a P55.97 billion budget for the rice sub-sector—of which P24.81 billion will be allocated for the country's national rice program.
DA likewise has budget proposal for other sectors, such as high value crops (P13.72 billion), livestock sector (P11.23 billion), fisheries sector (P22.53 billion), corn sub-sector (P6.63 billion), organic agriculture (P960.39 million), other support programs such as market development services (P3.03 billion) and Halal food industry development program (P114.56 million).
The agriculture department also has a P130 billion budget proposal for locally funded projects, which includes farm-to-market road constructions, the National Soil Health Program and the Young Farmers Program, among others. Further, DA also proposed a P7.15 billion budget for foreign-assisted projects such as the Philippine Rural Development Project.
Dar underscored the importance of the sector in providing food for Filipinos which was highlighted during the pandemic
"We thank President Duterte and our honorable Senators and Representatives for favorably considering and funding our proposed projects under the 'Plant, Plant, Plant program," said Dar.
The Senate recently approved Senate Bill 1564 or "Bayanihan to Recover as One Act," dubbed as "Bayanihan 2," earmarking P140 billion for President Duterte's initiatives to accelerate the recovery and bolster the resiliency of the country's economy. It includes a P17-B allocation to fund proposed DA interventions.
For its part, the House of Representatives (HOR) adopted House Resolution No. 925, fully supporting the DA's proposed P66-B package to supplement its budget to ensure food security and contribute to faster economic recovery.
Dar also explained that the P66-billion stimulus proposed by the DA to both Houses of Congress aims to provide adequate, accessible and affordable food for every Filipino through the Plant, Plant, Plant Program.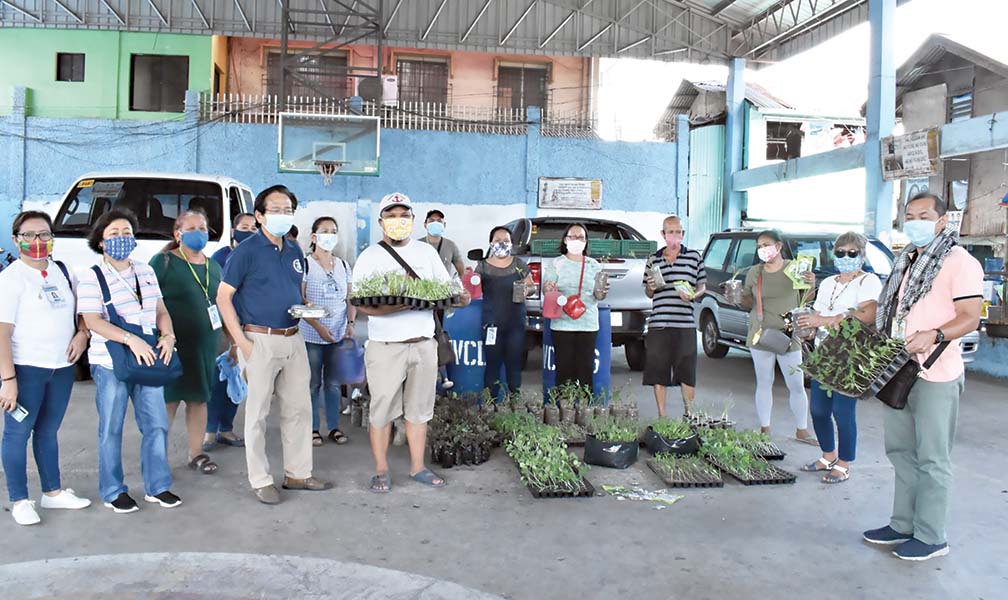 "The budget is intended to sustain, reboot and grow the agriculture and fisheries sector amid the challenges brought by the pandemic. We seek your highest approval of our budget proposal for the coming year," Agriculture Secretary William Dar told lawmakers.
"Whatever would be the resulting amount after the Senate and HOR have reconciled their respective versions, we thank both the august bodies for their support. And whatever the balance, we will include it in our proposed 2021 budget," Dar said.
He likewise assured the farmers, fishers and agri-fishery industry stakeholders that "the funds under our proposed stimulus program and the regular annual budget will be judiciously and efficiently used to achieve the desired goals of food security and resiliency, and prosperous farmers and fisherfolk."
DOMINGUEZ CHALLENGE
Finance Secretary Carlos G. Dominguez challenged the DA and Secretary Dar to exert all efforts to enable the agriculture sector to grow by at least 2% per year.
"This is a tall order set by our mentor, and staunch friend and supporter Secretary Dominguez, but we accept his challenge. He has been instrumental in paving the way for the Department to shine, especially as the Philippines faces one of its biggest threats, the COVID-19 pandemic," said. Dar.