In these times overshadowed by COVID-19-related doom and gloom, it is a welcome respite to look back into my own past from 1994 to 1995, when I was 25 years old.
What marked me certainly more than anything else during that time was the experience of studying abroad, in France, for the first time. My studies were partly funded by the EU ERASMUS student exchange program, which is now known as ERASMUS+. This program is also open to students from the Philippines, and I am happy to see that so many Filipinos grab the opportunity. Studying abroad can indeed become a life-changing experience.
I was born in Rinteln and grew up in the German provincial town of Detmold. After having finished my community service (instead of the military service), I started law studies in Germany.
When I applied for the ERASMUS scholarship program, my French was very poor (and even today I am still very embarrassed about my German accent). So I decided to prepare myself for the studies through summer jobs in France. One of these jobs was to prepare the meals for airlines at the Paris Charles de Gaulle Airport. The other required me to help at the grape harvest near Montpellier. Both jobs, essentially chain work, were not ideal to learn French but at least I was happy to be in France.
A YEAR IN PARIS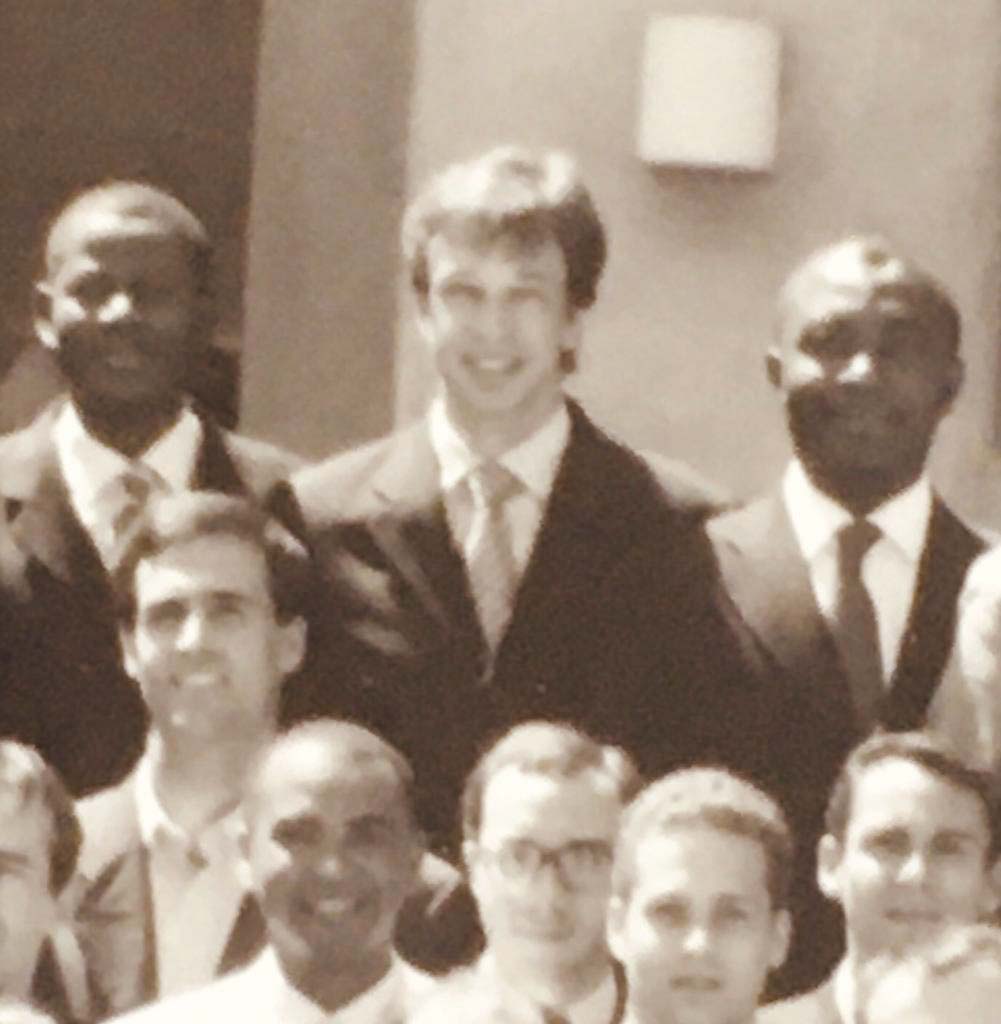 After my hard won basic French, I studied international law at the University Paris-Nanterre which is often associated with the unrests in May 1968 (a year before I was born) and the "sexual revolution." The song "Street fighting man" from the Rolling Stones—my favorite music group—was inspired by these protests. By the time I arrived in Nanterre, things had gotten calmer but the spirit remained.
Apart from the studies, the year in Paris allowed me to enjoy life in one of the most charming cities on earth. I saw German tennis player Steffi Graff playing at Roland Garros, Iggy Pop performing at Le Zénith and watched Quentin Tarantino's "Pulp Fiction" and "Forrest Gump" with Tom Hanks.
More importantly, I experienced friendship with fellow students and even l'amour. At the same time, I also started reflecting for the first time about my German identity. I had not much thought about it back home where everything just felt so "normal." But in Paris I also realized that there was something of "a German" in me. Five years later, I was selected for an internship at the United Nations in New York. As much as I loved New York, I also felt that over the years I had become a "European."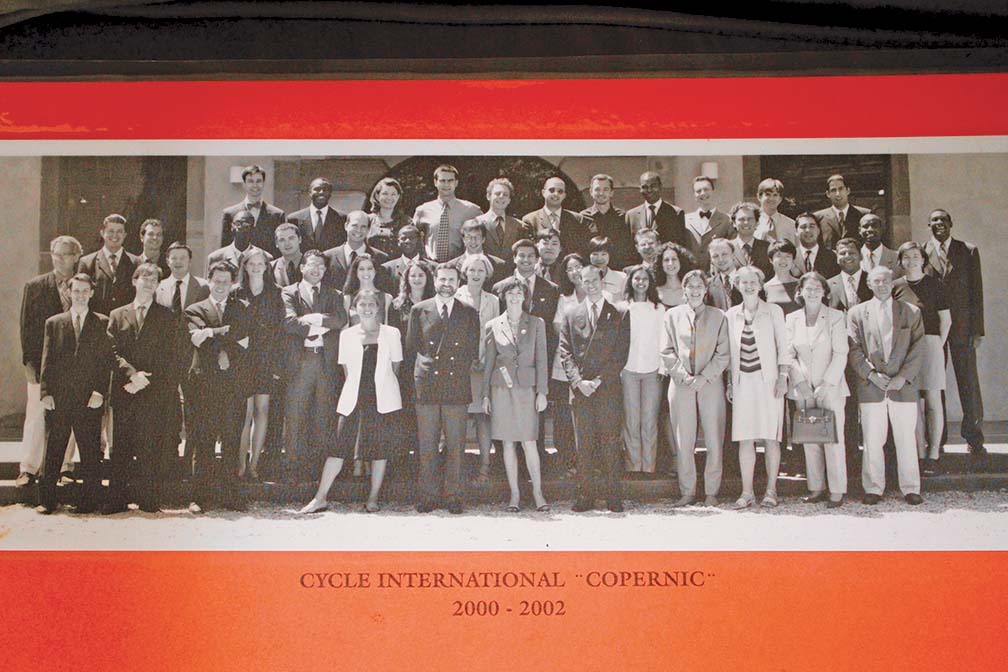 All these experiences probably inspired me to become what I am today: an EU official with a provincial background and a global mind-set, working to uphold a rules-based international order and a fair trade system, based on cooperation, solidarity, the respect for the rule of law and human rights.
INTERNATIONAL DEVELOPMENTS
Even if I may have felt it differently at the age of 25, the world did not revolve exclusively around me. The period from 1994 to 1995 was a different time: Five years earlier, the "fall of the Berlin wall" ended the separation between East and West Germany and of much of the continent.
In 1994, Nelson Mandela, a certainly admirable revolutionary and statesman fighting apartheid, cast his vote in the first democratic general elections in South Africa.
In my favourite sport, Brazil won the football world cup (and had I been good enough as a player, I am not sure that I would have ended up as a diplomat).
In 1995, some countries joined the European Union, and others—mainly from the East— followed a few years later. Much to my excitement, it was at this time that I finally saw a Rolling Stones concert. Internet and smart phones basically did not exist. I think I got my first email address and mobile phone in 1999.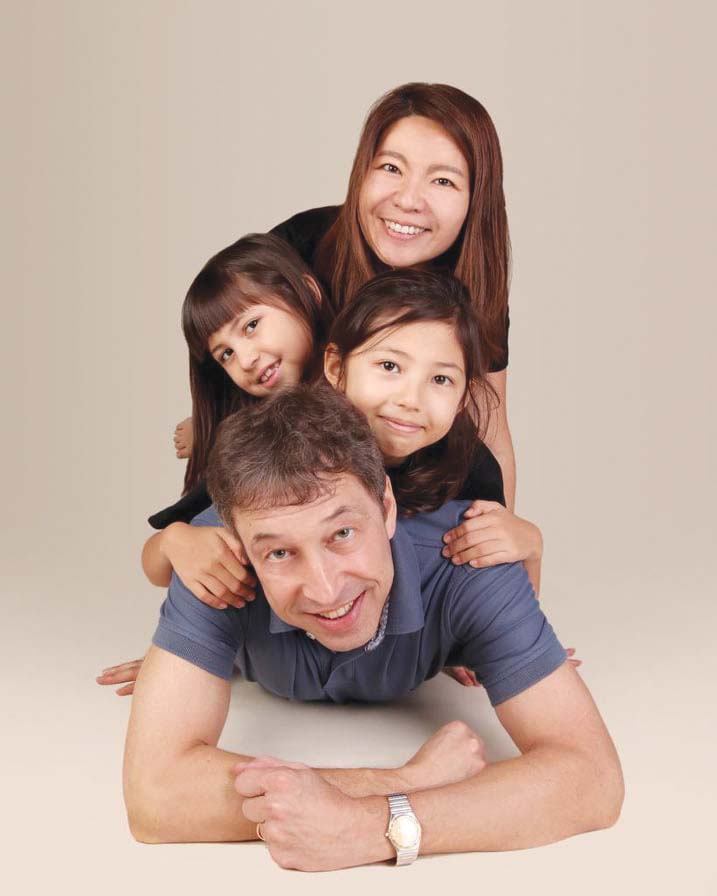 And what about the Philippines when I was 25 years old? At that time, I admittedly did not know much about this wonderful country nor Asia in general. Even more so, I am lucky that today I can call the Philippines my temporary home, together with my Korean wife SeungAh Wiersing-Lee, our daughters Soleil and Luna and—since a few weeks ago—our Filipina poodle Etoile (see I have not totally forgotten my French). Swimming with whale sharks and dolphins will remain unforgettable memories.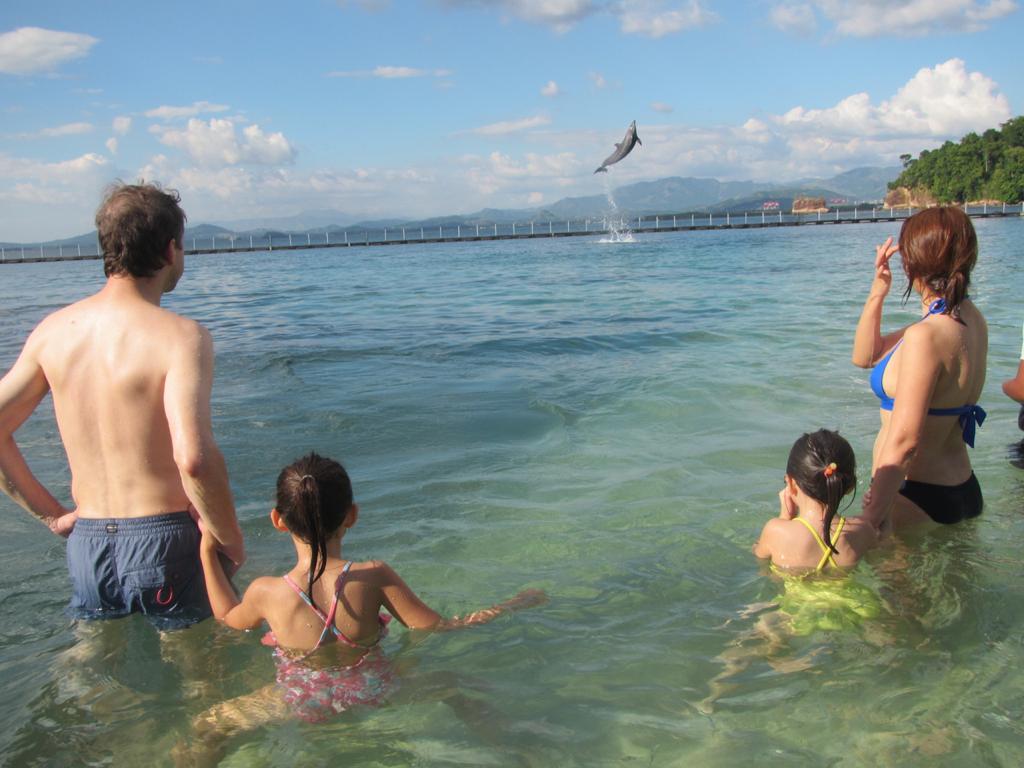 I took a look to see what was high on the minds of the Filipinos in 1995. According to the press reviews, tens of thousands of Filipinos took to the streets of Metro Manila in March of that year to express their anger over the execution of the death penalty against Flor Contemplacion, a Filipina OFW in another Asian country. I am sure they did the right thing, expressing their respect for human dignity and the right to life, no matter how serious the crime.
CHALLENGES
Any advice I can offer to those who are 25 years old now? Nothing specific. Just keep your eyes open to what is happening in your community and in the world and do the right thing, using your head and moral compass.
At that age, I certainly could have not imagined that one of the biggest challenges my generation is faced with (apart from climate change, global rivalry and disinformation campaigns) would be fighting a pandemic.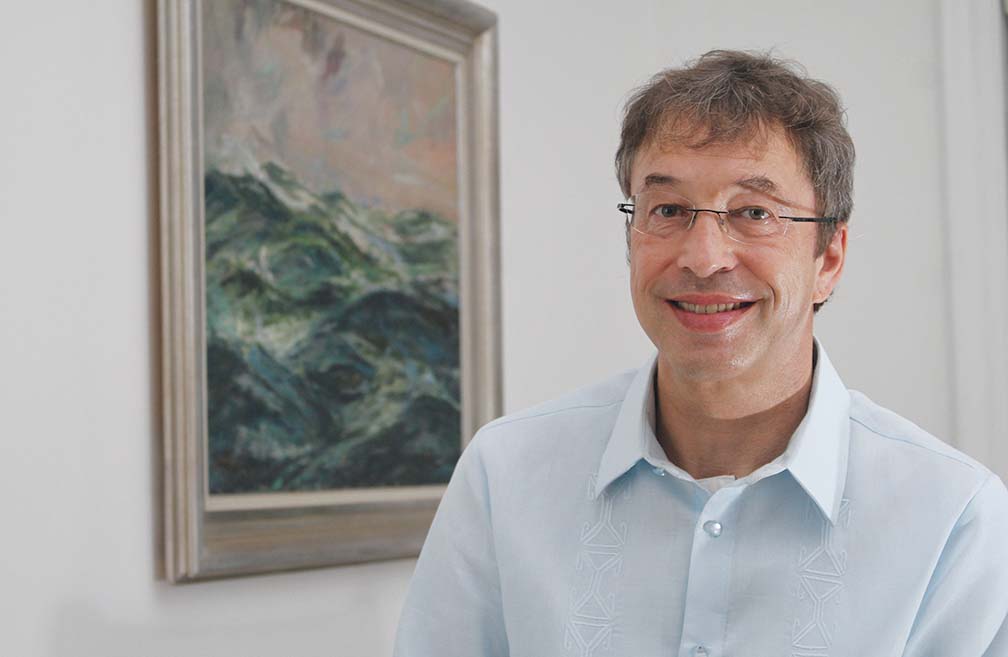 My generation has been lucky not to experience the world wars (I am right now reading the fascinating book "MacArthur's Spies" about the brave resistance against the occupation of the Philippines during the Second World War). But now my generation has to do the right things and to take the right decisions for our common future.
Therefore, I am convinced that the Philippines motto, "We heal as one" is the right one. I am also proud that the EU organized the only global vaccine fundraising conference and that we have increased our support to the World Health Organization and provided humanitarian and other assistance to many countries, including the Philippines, even when Europe has been likewise hit hard by the pandemic.
Well, it took me a German beer and a glass of French red wine (of course) to think about the time when I was 25 years old. But I hope you enjoyed going down my memory lane as much as I did.
—with information support from EU Public Affairs Officer Thelma Gecolea