Before the battle of Alapan in Imus, Cavite took place, something happened first in Guiguinto, Bulacan …
Perhaps our ancestors felt, they said, "Do we not have the right to be free either?"
This story commemorates an event that awakened and liberated the people of a small town— Guiguinto from the oppression they suffered from the Spaniards, 122 years ago, on May 27, 1898.
An estimated 200 Guiguinteño Katipuneros armed with bolo, revolvers and rifles fired and confiscated all Spanish weapons including manuscripts and other documents.
The Guiguinteños were Captain Inocencio Tolentino, Paulino Garcia, Benito Garcia, Agapito's brother who was among the five killed by Spanish soldiers in barrio Tabang, Angel Valencia, Kabesang Gracio, a captain named Albino, Simon Landayan, Ape Alimango and others whose names were not recorded. All the Spaniards were killed, except for one friar who escaped after climbing to the second floor and jumped from the roof of the building.
When Fray Leocadio Sanchez was stabbed in the chest, he immediately retaliated and the Katipunero killed him with a rifle. But at that moment the friar also lost his breath. Sanchez is the former Spanish parish priest of this town who, according to Artemio Ricarte Vibora, has a bad attitude toward the Guiguinteños.
The heroism of these Guiguinteños is described by Martin F. Venago (Ang mga paring Pilipino sa kasaysayan ng Inang Bayan, Maynila, 1929, pp. 70-71) who succeeded with the help and motivation of a Filipino priest (as translated in English):
"And thanks to the patriotic feelings of a certain priest named Valentin Tanyag of Tagiig (now the City of Taguig in Metro Manila). Due to the Filipino spirit that burns in the depths of his soul he was able to be saved from the brunt of the cruel punishment that the foreign priest Fray Leocadio Sanchez will just inflict, all over the town of Guiguinto. With heroic instincts and sentiments he mobilized the unconscious people, and under the leadership of the brave and valiant Captain Inocencio Tolentino, roused a revolt to avenge the long-suffering oppression of all, and he ended, ambushing and killing the said Agustino priest and five others with him, at the train station of Guiguinto. "
This event took place the night before the day of the Filipino battle and victory over the Spaniards in Alapan—the day the people first saw the Filipino flag that we are so proud of today.
This inspired Severino Reyes, a "sarsuwelista" and also known as Lola Basyang to create a masterpiece to be known throughout the Philippines, "Walang Sugat." It served as a reflection of the resistance to imperialism and love for the Motherland.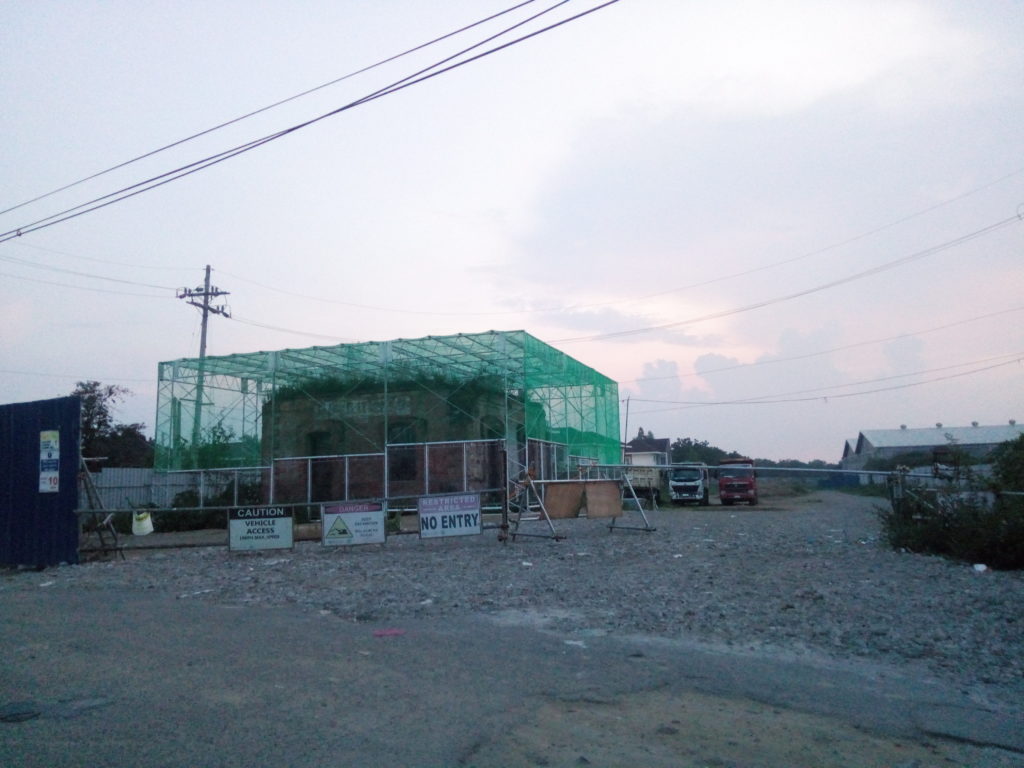 Estacion de Guiguinto is located in front of Provincial Road or C. Mercado St, between the barangays Poblacion, Tuktukan, Malis and Tabe, at the end of the town market.