SUBIC BAY FREEPORT— The Subic Bay Metropolitan Authority (SBMA) has called on workers in the Subic Bay Freeport Zone to take a personal stand against COVID-19 in order to develop a culture of safety and thus enable the revival of the local economy.
SBMA Chairman and Administrator Wilma T. Eisma issued this appeal on Wednesday, as the Subic agency promoted the "Subic Bay Freeport Health and Safety Pledge and Promise to Humanity," which seeks to inspire personal commitment among workers to imbibe and practice health and safety protocols both at home and in the workplace.
"So much is at stake in this fight against COVID-19—our personal safety, our livelihood, our family's welfare, and the growth of the economy. So, we really need to take this fight to a personal level," Eisma pointed out.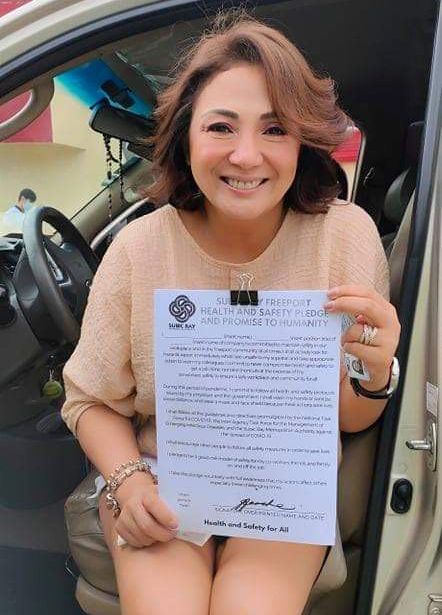 "We need healthy people to build a healthy economy, and it takes a personal commitment to safety in order to remain healthy in these very challenging times," she added.
The safety pledge has been approved last month by the SBMA Board of Directors for implementation on a voluntary basis among SBMA employees and other Subic stakeholders.
SBMA Deputy Administrator for Health and Safety Ronnie Yambao said that more than instilling awareness of individual and collective roles in the fight against COVID-19, the pledge recognizes the severity of the health crisis and the need for individual commitments to slow down the spread of the virus around the world.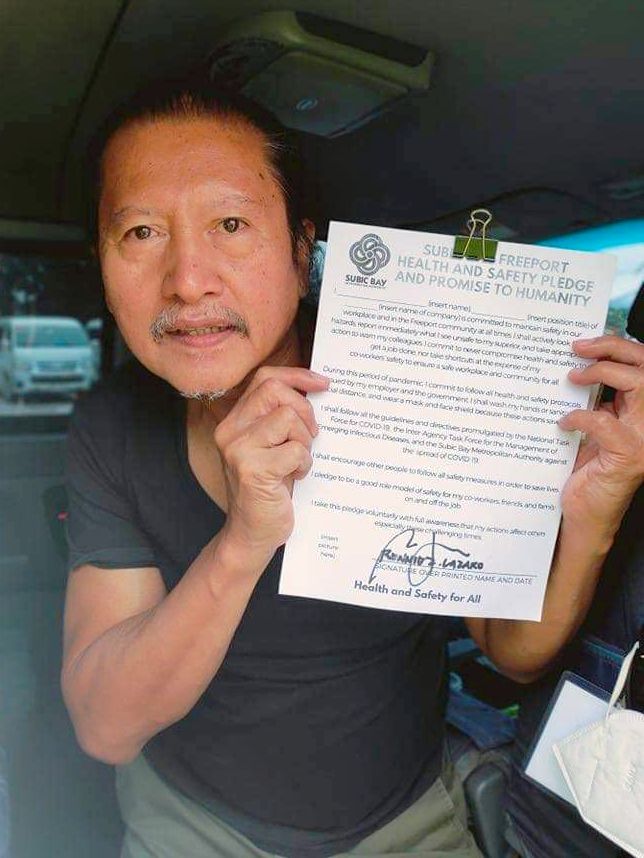 The pledge extracts a commitment to follow all health and safety protocols and maintain safety in workplaces at all times; to encourage other people to follow safety measures in order to save lives; and to be a good role model for co-workers, friends, and family on and off the job.
Yambao added that the pledge "makes following protocols meaningful, rather than mechanical."
He said the SBMA had since circulated the pledge among SBMA employees, asked celebrities to endorse and popularize the project, and encouraged business locators and their employees to do the same.
Eisma said that to further strengthen workplace response to COVID-19, the SBMA recently rolled out a series of web seminars to guide Subic Freeport companies in re-tooling and boosting their capacity to respond to challenges posed by the COVID-19 pandemic.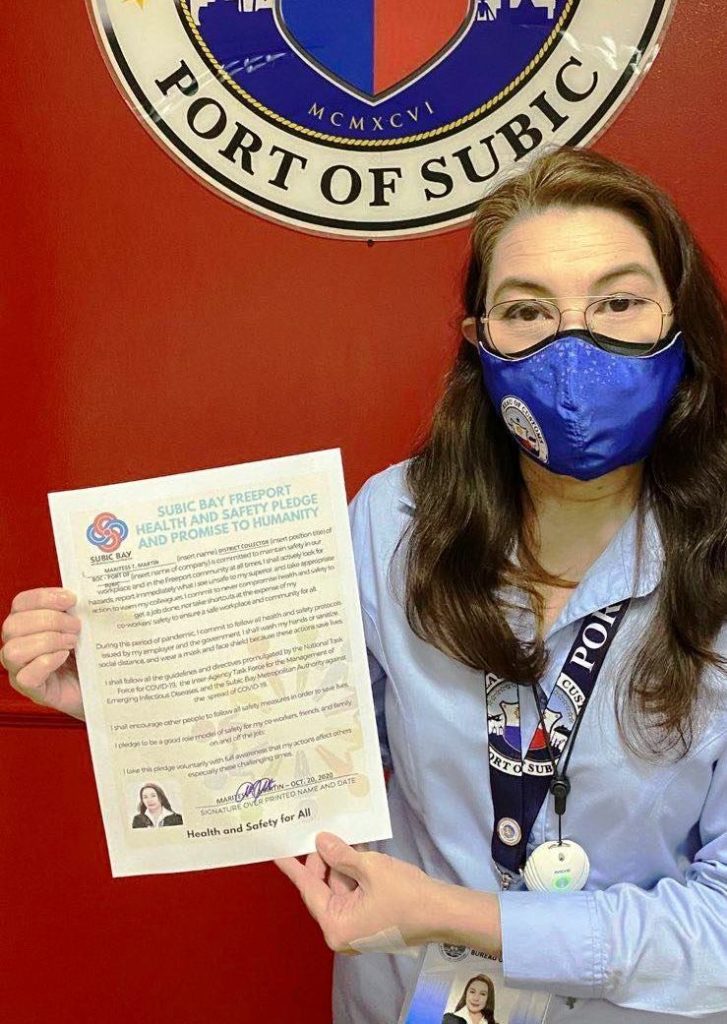 In one instance, the SBMA Business Group gathered more than 250 company officials and employees for a discussion on the "Operational Framework of COVID-19 Response in Workplace," which originated from the Department of Health (DOH).
During the webinar, which ran for a little over an hour, SBMA fire chief Ranny Magno also oriented the participants on techniques in workplace and public transport cleaning and disinfection.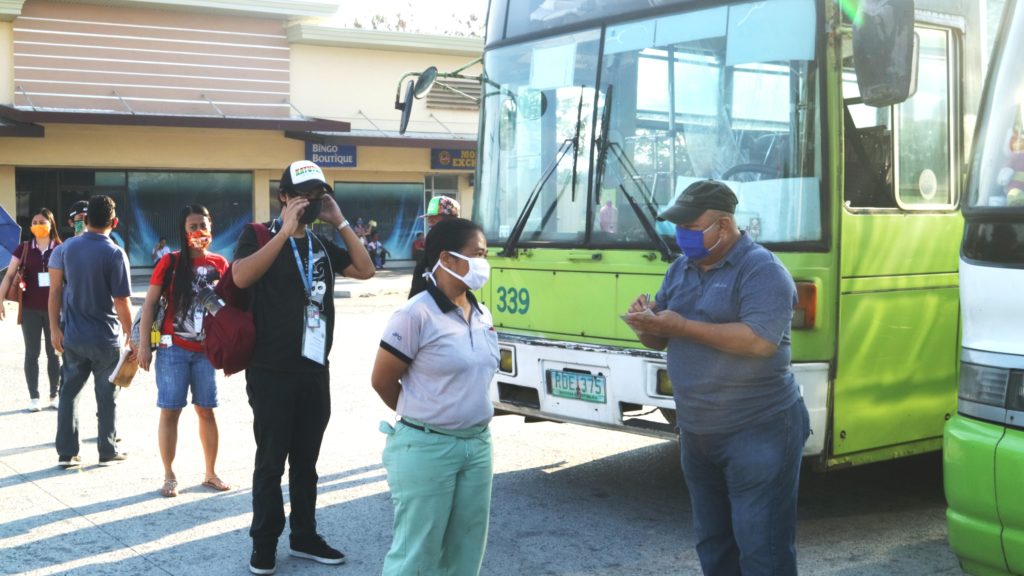 SBMA Deputy Administrator for Business Renato Lee said this particular orientation was important, as business locators here sought best practices to adopt in order to keep the COVID-19 virus at bay.
More firms had requested for similar capacity-building seminars to help them become self-reliant in their COVID-19 response, Lee added.
"Subic stakeholders should realize what's at stake," Eisma noted. "The fact is that under the new normal, everything should be safe in order to be sustainable. This applies to corporate and even personal businesses."