The corporate social responsibility arm of BDO Unibank wasted no time reaching out to Filipinos devastated by Typhoon Rolly, considered the strongest storm in 2020.
BDO Foundation immediately distributed its first batch of relief packs to almost 11,000 affected families in Albay, Camarines Sur and Catanduanes—provinces hit hardest by the super typhoon.
The corporate citizenship initiative was made possible with the support of BDO and BDO Network Bank branches in the aforementioned areas.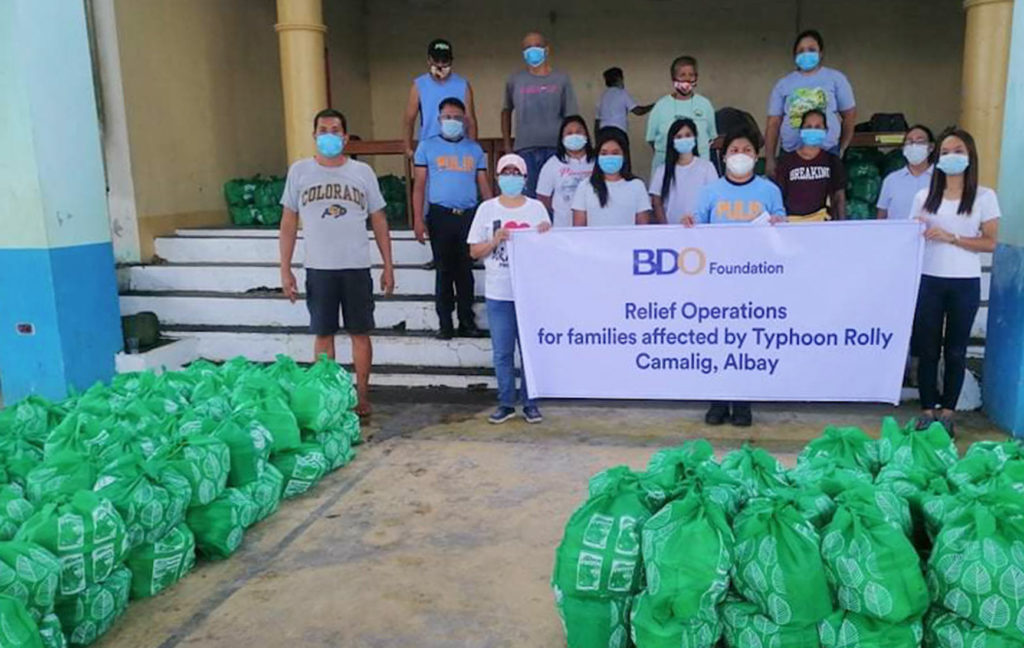 Branch officers helped their communities even as they themselves were affected by Rolly. Logistical assistance was provided by local government units and non-governmental organizations in the affected areas.