Manila Mayor Francisco "Isko Moreno" Domagoso has led in the destruction of counterfeit products ranging from unregistered or fake medicines to beauty and personal care products from dubious origins.
Domagoso dismantled the products together with Vice Mayor Sheilah "Honey" Lacuna-Pangan and Manila Police District Director Brigadier General Leo Francisco.
"Our city welcomes businesses, but they should acquire the proper permits needed to operate. Moreover, the products they are selling should not be counterfeit," the Mayor said.
The confiscated products were seized during a raid in a warehouse located in Binondo, Manila.
"The ones we confiscated included fake medicines and beauty products. Just imagine what harm that would do to the people who take or use them," Domagoso added.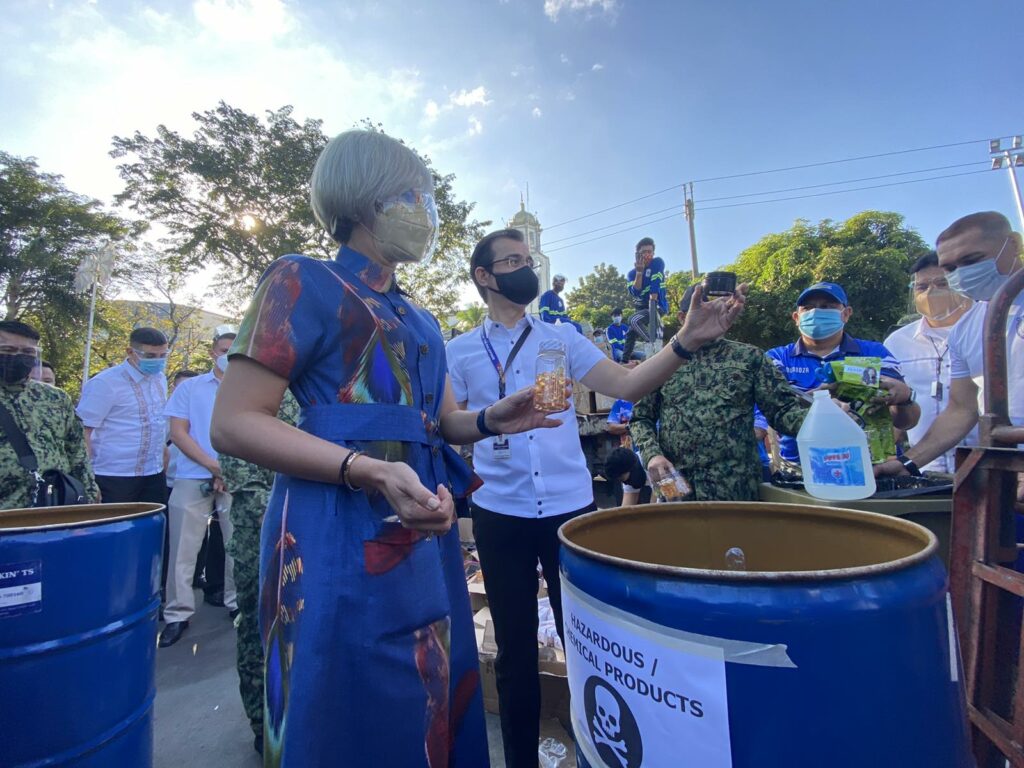 He emphasized that if not for the raid, these products would have already been sold in online shopping platforms.
Reiterating the need for online shopping sites to conduct 'due diligence', the Mayor said that they should invest more in protecting consumers given that most people opt to buy things online.
"They can't just allow scam artists to flourish on their sites. Otherwise, they become nothing more than glorified online hubs for scam artists," he said.
It may be recalled that the lessors of the two warehouses were identified as Jerry Ong and Johnson Sy who failed to submit a business permit for wholesaler as well as occupational permits for service personnel.
Ong and Sy also failed to present a license to operate issued by the Food and Drugs Administration (FDA).
"Just like the virus, those who sell fake medicines and beauty products are also endangering the lives of consumers. Our efforts to purge them from the city has not wavered," Domagoso concluded.