"When I Was 25, I got married and I had just left my job as an engineer and contractor who was building homes and warehouses. That was in 1983," said Andres M. Licaros Jr., the president and CEO of Asian Hospital and Medical Center.
He recalled that at that time, the construction industry was in a difficult situation. Design, construction and engineering companies were working two to three days a week with minimal pay and the only option then to earn a decent living was to work in the Middle East where Licaros' colleagues ended up.
Working abroad was out of the question for Licaros as he had just gotten married and he lost his only brother back in 1980. His parents would be heart broken if he worked abroad. One day, he accompanied his wife, Mavic, who is also an engineer, to apply for a job as a medical representative. Since he was already there, he, too, decided to try his luck.
"Since the jobs of an engineer was not paying that well, my wife encouraged me to try out for a marketing job so when I accompanied her to apply as a medical representative, I was also given an application form," Licaros recalled. "I was the one who got called and eventually I got hired. And I guess this was what led me to the medical industry, although I did not stay there long."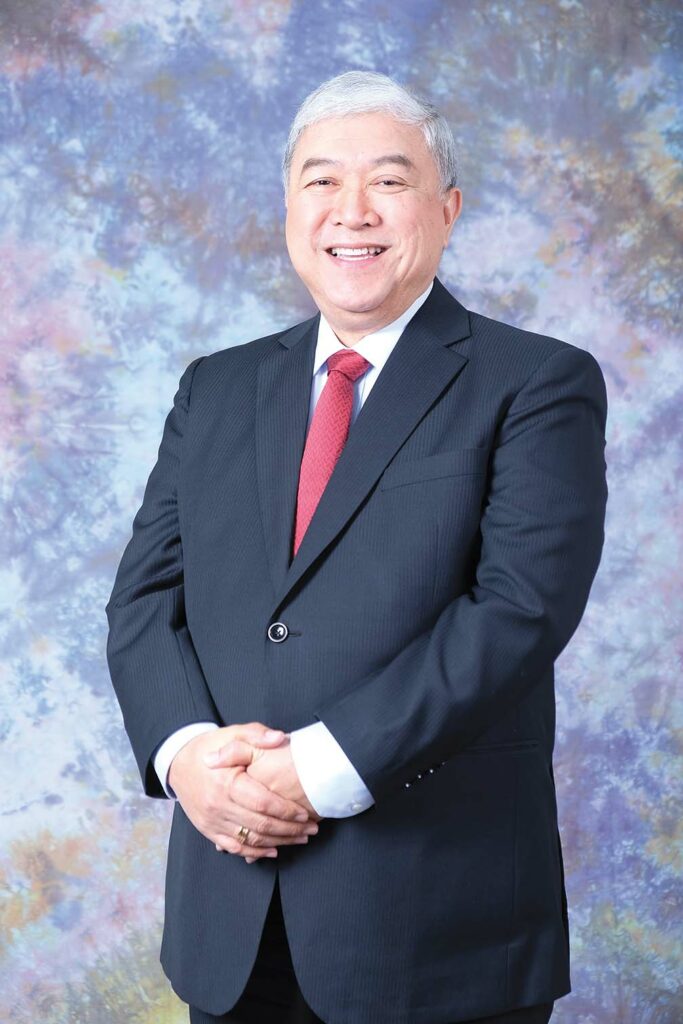 HE WORKED FOR FIVE YEARS as a medical representative. After that stint, he joined San Miguel Corporation and other consumer companies. In 2000, a headhunter gave him a break and introduced him to St. Luke's Medical Center and that was how he found his way back to healthcare. He was tapped to head the marketing team of St. Luke's where he stayed until 2005.
After a short break he joined The Medical City in 2006 and it was during that time that he was recruited to be the CEO of Davao Doctors Hospital in 2008. In 2011, he was tapped to be the president and CEO of Asian Hospital and Medical Center.
When asked if he ever imagined that he would one day become the CEO and the CEO of a hospital at that, Licaros said he had always wanted to be the top guy of a company. However, he gave up any hope of heading a company because he kept moving jobs.
"I always wanted to be the top guy but I kept on looking for jobs where I would be happier because there were times when I became demotivated when the leadership asked me to do things that I really didn't believe in," Licaros said. "So even without a next job, I moved from company to company so I thought that unless I am the guy at the top, I would not be able to stay long enough."
Even his father noted that it was Licaros who had a problem because he was hardheaded. "At that time, I had given up any thought of being a general manager or being the CEO. In my mind, that is not what I really wanted to do any more. It is just that I needed to continuously look for jobs because I have four children."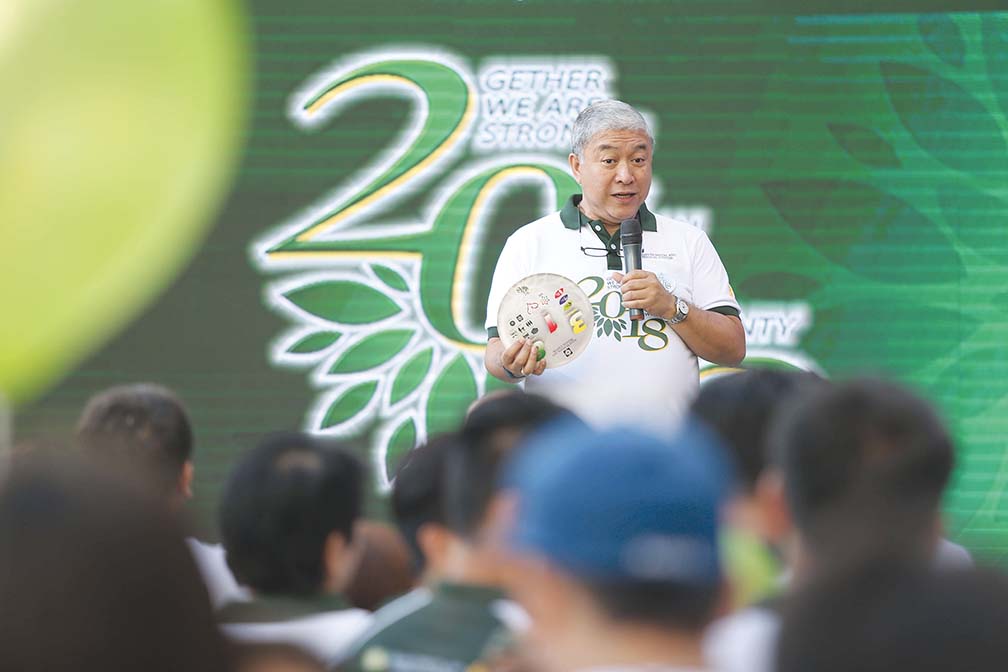 LOOKING BACK AT WHAT HAD transpired in his career, Licaros said he should have been more deliberate and patient. He felt that he would be able to reach his goal of being the top guy much sooner if he did so. However, he admitted that he did not work just to make money out of it. He wanted "the engagement to be really fulfilling" so that he would be able to share what he had learned along the way with the people around him.
"The reason why I think I stayed long enough being a manager is because I found it fulfilling to see that the good number of people I worked with are successful and not having an easier time because in my mind, any job should not be difficult, but of course, it is easier said than done," Licaros related.
Another thing he realized about himself is that it was not his nature to work his way to the top because he pleased his boss. "It is just that this is not my nature. I'd rather just be doing what I believe is right and as long as I have good people working around me I am happy with that. So it is important to me that you keep a good work environment and that the people working around you are people who share your values, share your dreams and goals," he added.
When asked about his management style, Licaros said he is very results oriented and that he would hire people who have integrity, are competent and who share the same values as he does.
"So my style has always been uncompromising as far as the goals are concerned but allowing the people working with me to do it their way, to give it the best of themselves and I will really only come in when they need me or when they need direction," he said.
LICAROS DOES NOT SEE HIMSELF going back to being a full–time engineer in the near future because he feels that he will not be fulfilled in that role. However, Licaros said he does manage to utilize the skills he acquired being an engineer like project management and overseeing the remodeling and renovation of the hospital in order to adapt to COVID–19.
"I see myself sharing what I have learned along the way, write a book or teach, be a mentor or coach people who are struggling to deal with management issues, the chief issues that they have in an organization because many businesses are disrupted at the moment and you need a seasoned leadership or a leadership that continues to provide stability and confidence within the organization," Licaros said.
He added that it is difficult to go into business at the moment even if there are many opportunities to do so. He strongly believes that "only the more resilient organizations or organizations that are founded on mutual trust, that people are working together genuinely like working together. They are the only ones who can weather the storm because the pressure is too much for revenues and profits and sustainability."
"It is along those lines that probably I envision myself to be continuously working. I will not be forever engaged in day–to–day operations because I am not getting any younger. I am always fascinated by the countryside. I prefer the lifestyle in the countryside than living in the city, traffic, polluted. The learnings the wisdom that I have gained through the years I hope I can continue to share it with many people who can benefit from it," he said.
AS TO WHAT KEEPS HIM GOING even if he is already 62 years old, Licaros said it was his family that gives him the strength and inspiration to continue what he is doing. He is extremely grateful to his wife who decided to stop working and to look after their growing family bac in the 1990s. The couple have four children, one daughter and three sons.
"We have four wonderful children who are all achievers in their own right and I feel it will be our greatest contribution to society because I know they will be leaders in their own fields and they will be able to contribute to the continued growth of the country," he said.
While he would have wanted to spend more time with his family, Licaros said he is not ready to retire just yet.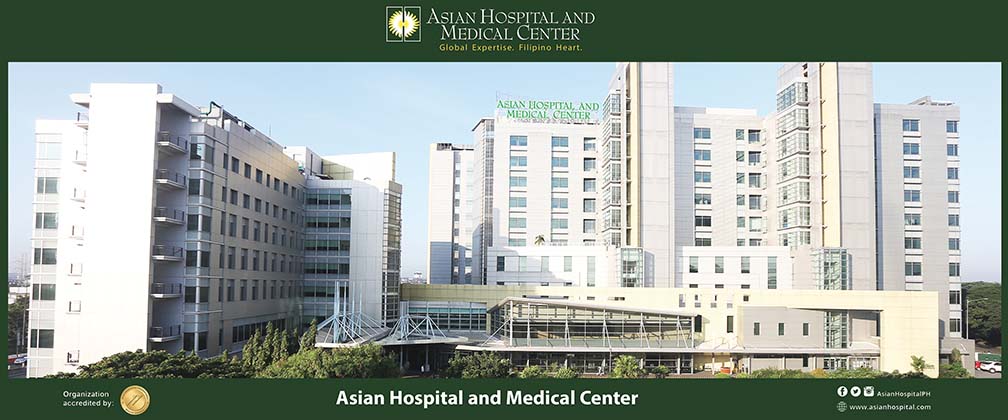 "I am not about ready to get off the bus yet. I have to prepare myself for that. But I have stayed with Asian the longest and that's why it is so special to me that I can help Asian Hospital get out of this crisis. We have to stabilize and continue to go back to our growth track because there are so many opportunities out there," he said.
Licaros admitted though that the risks are still very high and that his family sometimes cannot understand why he still has to go to the hospital knowing that the risk of getting COVID–19 is quite high for his age. During the enhanced community quarantine, he managed to start exercising regularly again and had more time to contemplate and to get focused on the job that needs to be done.
"So I think I am one of the fortunate individuals who managed to have something good career for him and at the same time, when I go home, I go back to a beautiful home and my children of course continue to be inspired by the work that I do and to my mind that is the most fulfilling," he said.
For now, Licaros is bent on making Asian Hospital the safest and the most reliable provider of care to the community the hospital serves in the South.
"We have fine nurses, the best doctors and it is just that doing, or delivering the services is very difficult these days. And as much as possible we want to bring costs down and that is the challenge because you cannot compromise the safety of everyone. It is very clear to us," he said.
Licaros related that many smaller hospitals in the area have been forced to close down and because of that Asian has been seeing the more difficult, complex and critically ill patients. Another challenge facing Asian and other private hospital is that the government continues "to regulate the coverage of Philhealth and have not addressed the bigger problem which is to pay on time because they continue to not pay the hospital."
"I just hope we would have enough healthy healthcare workers because our nurses continue to leave for higher paying jobs abroad. That will be a continuous challenge but hopefully with technology, we can somehow address the difficulty of keeping a good number of staff who are properly trained," he said.
He also strongly believes that things will not return to normal even if the COVID–19 vaccine is already available.
"Even if we already have the vaccine, we are not bullet proof from COVID–19. They say that if you are vaccinated, you have a better way of dealing with it. But having seen how COVID–19 works, I will not take that risk. I would rather not have it. I would rather have the vaccine but still really keep the protocols up and make sure that we do not let our guard down," he said.
For Licaros, the bigger challenge right now is healthcare for non–COVID cases. "How do you look after cardiovascular, cancer patients in an environment like this? If these patients catch COVID–19 together with their other morbidities, they don't stand a chance of surviving," he said.
"So pretty much the community of patients are I guess in fear, worried just as we are so more than ever. Now is the time for us to really work collaboratively together and Asian will continue to be there to lead the way," he said.