ABOVE PHOTO: Clark International Airport Departure Area
Clarity defines Clark International Airport's direction in readying for a better future.
Situated in Pampanga province with a vista of remarkable spaciousness, Clark's vast potential to be relevant in challenging and changing times has been an ever-present attribute. Now, how to seize this potential and be immediately responsive to people's needs when air travel gets on higher gear? 
The movers behind the redesigned Clark International Airport are sure of the steps, and these involve safety, efficiency, and charm, according to Bi Yong Chungunco, CEO of Luzon International Premier Airport Development Corp. (LIPAD), the consortium tasked to operate and manage the airport.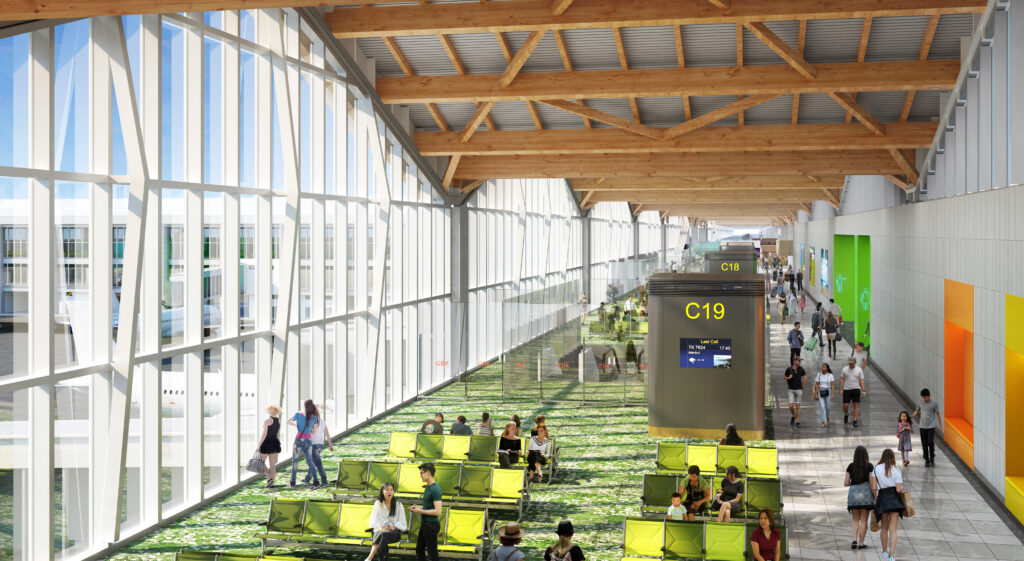 The rise in stature of the expansive environs of the former Clark Air Field is deemed eventual by many who believe in the promise of Pampanga. Its expected surge in this period can only be timely as there is a definite need for new and well-thought-of plans for development coming from pandemic times, when spaciousness is a currency.
The airport is a transport hub is central to creating and realizing the masterplan for Clark as a highly competitive civil aviation and logistics hub in Southeast Asia, planners are convinced.
Clark International Airport now has a new sprawling terminal that is set to be inaugurated in June 2021. Its future users are assured of safety measures required as the nation and the whole world battle the pandemic. It also raises the bar by acquiring the nation's first Airport Health Accreditation by the Airports Council International.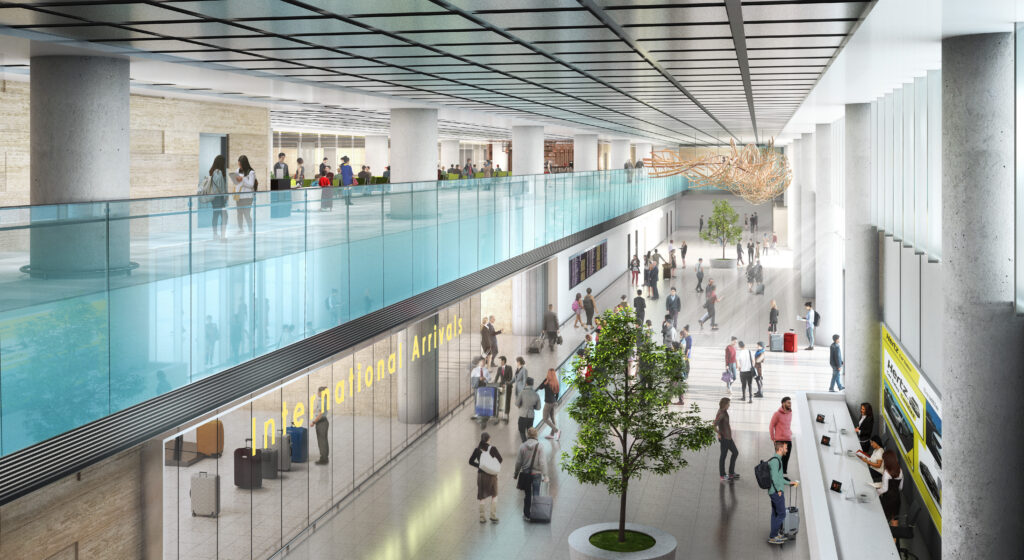 Following a detailed plan of Operational Readiness and Airport Transfer, vital equipment sporting state-of-the-art technology for key airport processes will be installed in the wide four-floor terminal that sits on a 110,000 square meter area.
Under LIPAD, CRK's new terminal is now undergoing vital operational fit-outs and a flurry of commercial transactions with airlines, ground handling service providers, retailers, security as well as alignment and coordination with government agencies.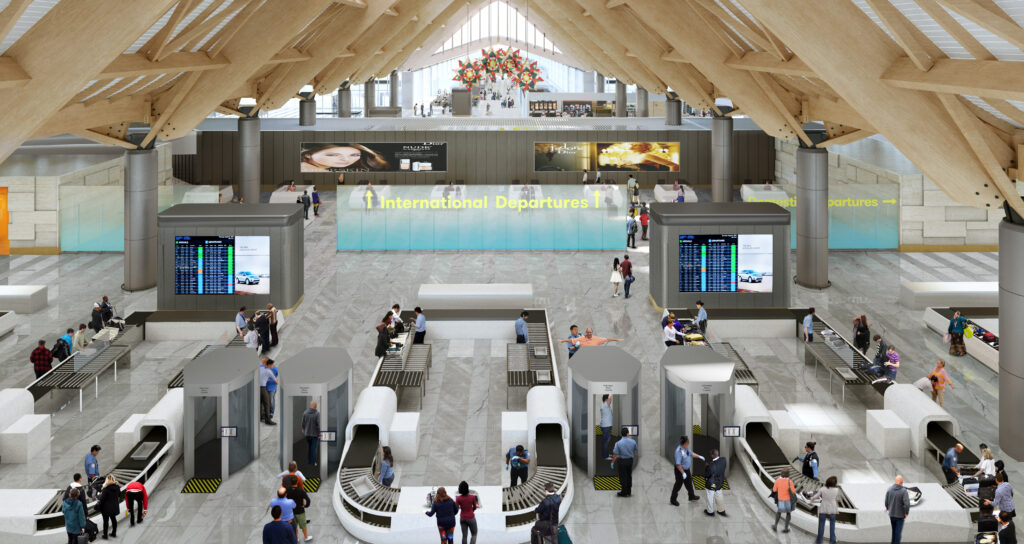 Once in full swing, it will have 18 aero-bridges and will have the capacity to annually serve 8 million travelers, a number double its pre-COVID volume.
Meanwhile, the old terminal, which is about 1.5 kilometers from the newly-built, serves as a viable mass vaccination site, proposed Miss Chungunco. Hundreds can come on appointment for shots within its open or well-ventilated spaces on socially-distanced mode. Importantly, vaccines to be flown into the airport need not be transported far to be given to beneficiaries.
As increasing percentages of populations are vaccinated, more world travelers begin to feed their hunger for faster travel to rev up businesses, to renew ties with friends and relatives, or to enjoy new sights and adventures that long waited to be fulfilled by people who mostly connected with the world online.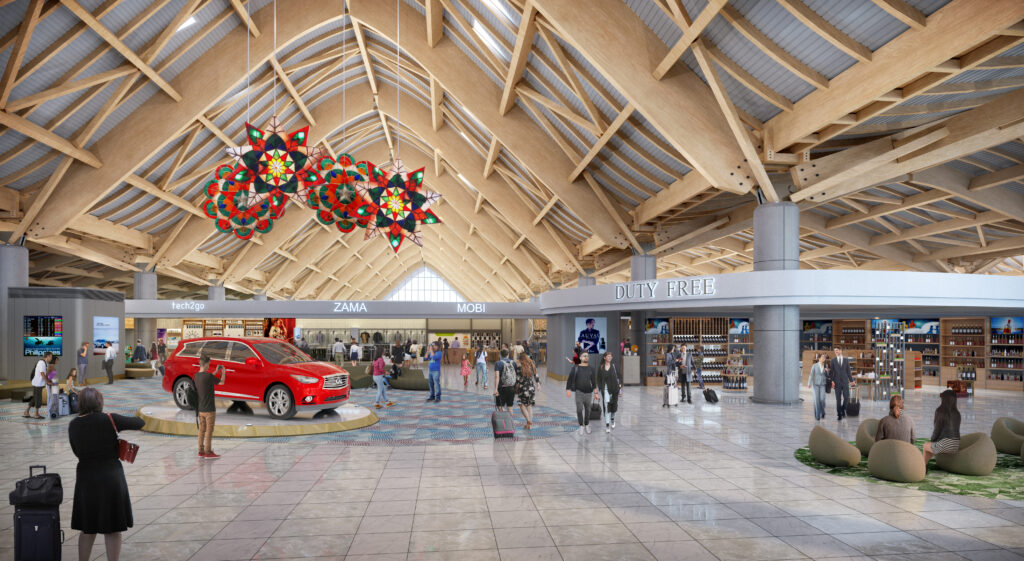 Approaching the new Clark airport, returning travelers are beckoned with an enchanting, if not intriguing sight in the horizon—the artistic mimic of silhouettes of mountain peaks of Pampanga and the nearby Zambales province, including those of Mount Arayat and Mount Pinatubo.
This view essentially introduces the travelers to the airport's unique appeal — one that builds on hints and inviting clues about the region's natural attributes and the people's pride of place. Whereas many of the world's world-class airports have gained recognition for function, here, Clark joins suit but begins to carve its distinction with the stories it tells through the melding of design with function.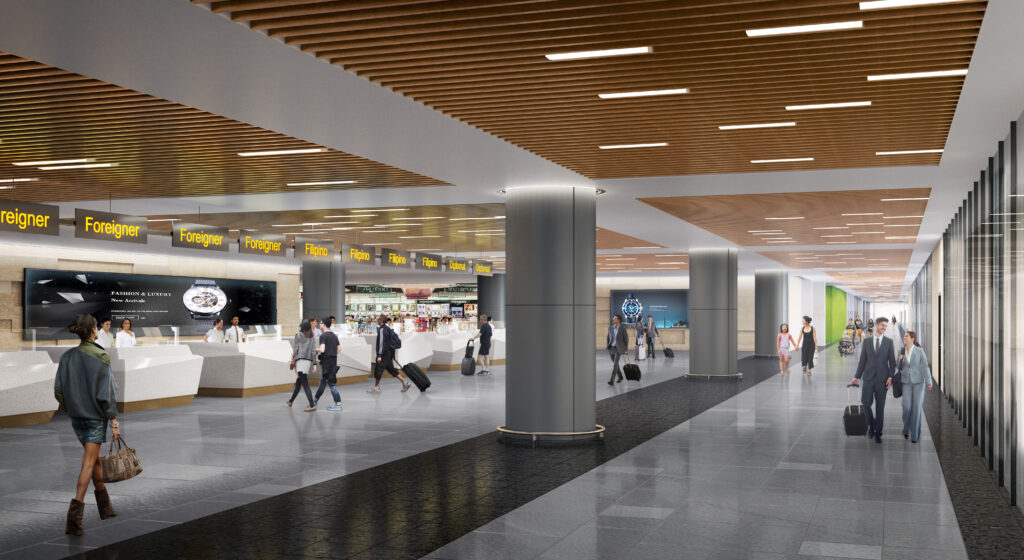 The calming colors of soft grey and earth tones on floors and walls in its halls have references to the Sacobia riverbed and rock formations while blue tints and splashes of green point to the lush landscape and the waters in the area, notably the crater lake that had formed at Mount Pinatubo. Gleaned from the bursts of colors from Pampanga Christmas lanterns that are displayed at the retail area is the Filipino people's love of festivities.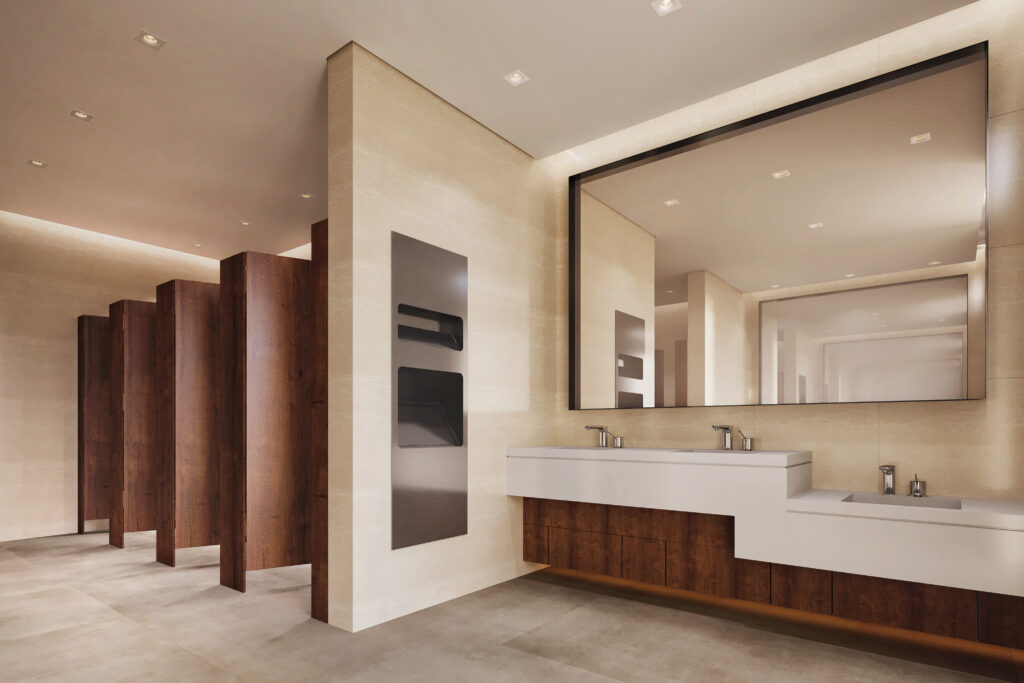 Yet, a general quietude will pervade in the surroundings as sounds are kept to the minimum with the use of lighted boards and signs for boarding and flight updates. Color codes and distinct pathways guide travelers intuitively to the next steps at the airport.
A serene experience for travelers is a desired and logical outcome in a new, modern airport that takes its place as a premier Asian gateway, explained Chungunco.
Chungunco also said that hundreds of former Clark employees have joined the new LIPAD team of people and have finished training and immersion in the new culture of service. This culture, she added, includes the manifesting of empathy to guests, a good number of whom are Overseas Filipino Workers.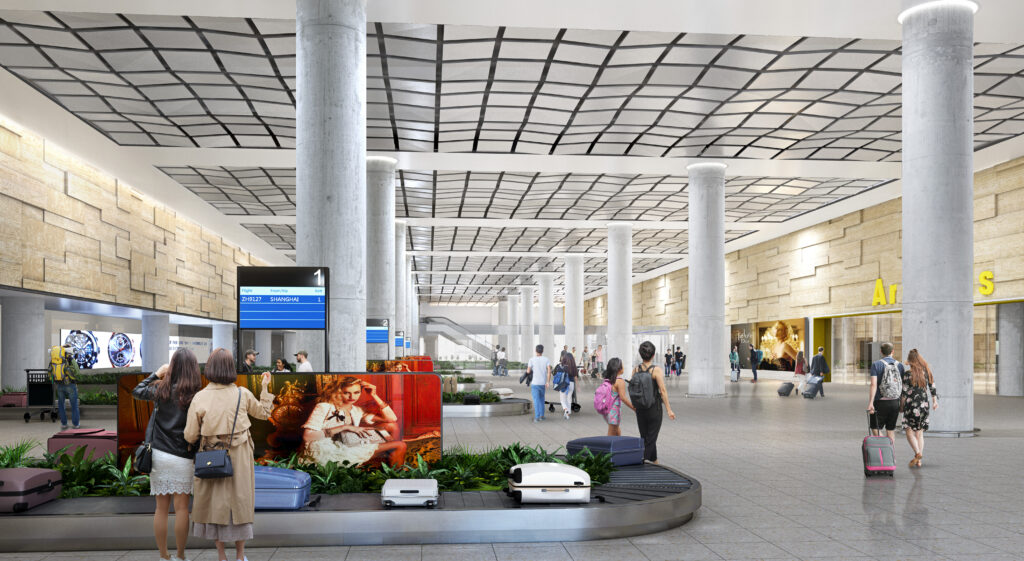 A more diverse profile of visitors and users is expected as the master-planned aviation and logistics complex grows, and as the new world-class airport's plusses are recognized by more airlines and travelers.
Come to think of it, growth in visitors of another kind has been happening in Pampanga. Migratory birds in the thousands come to Pampanga's swamps annually, lured by its nurturing environment. It could well happen again, this time involving world travelers, with Clark as a nurturing airport at the center for growth.
About the LIPAD Corporation
Luzon International Premier Airport Development Corporation (LIPAD) is a special purpose company established to manage the operations and maintenance of Clark International Airport. The members of LIPAD Corporation are Filinvest Development Corporation, JG Summit Holdings Inc., Philippine Airport Ground Support Services Inc., Changi Airports Philippines (I) Pte. Ltd., a wholly-owned subsidiary of Changi Airports International. The consortium members each have vast experience in airport operations, air transportation, and property development. LIPAD Corporation has committed to bringing in this expertise to transform Clark International Airport to a world-class airport.