Last April 14, President Rodrigo Roa Duterte signed Executive Order (EO) no. 130 which lifts the nine–year moratorium on new mining agreements in the country.
EO 130 is expected to spur economic growth and support projects and programs of the national government, according to a report of the Philippine News Agency (PNA).
"The mining industry can support various government projects, such as the Build, Build, Build Program, by providing raw materials for the construction and development of other industries; and the Balik Probinsya, Bagong Pag–asa Program, by increasing employment opportunities in remote, rural areas where there are mining activities thereby stimulating countryside development," the PNA report on the EO stated.
Under the new EO, the government can enter into mining agreements and the Department of Environment and Natural Resources (DENR) "shall formulate the terms and conditions in the new mineral agreements that will maximize government revenues and share from production, including the possibility of declaring these areas as mineral reservations to obtain appropriate royalties, in accordance with existing laws, rules and regulations."
EO 130 also orders DENR to review existing mining contracts "for possible renegotiation" of the proposed terms and conditions. The Department of Finance has been tasked to work with the DENR to implement measures "to rationalize existing revenue sharing schemes and mechanisms."
TAXING MINING FOR REVENUE
One recently passed law ensures the generation of revenues for the government insofar as mining is concerned.
Almost four months before the passage of EO 130, Congress passed and Pres. Duterte signed into law the Tax Reform for Acceleration and Inclusion or TRAIN Act (Republic Act No. 10963).
Sec. 48 of the TRAIN ACT doubled the rate if excise tax on minerals, mineral products, and quarry resources fron 2% to 4%, the PNA further reported.
Just how much potential revenue will the lifting of the nine–year moratorium on new mining agreements generate for the government? And what positive effects will it accrue for the mining sector and all its stakeholders?
Experts said that if there is one industry that can help the Philippine economy recover from the effects of the COVID–19 pandemic, it is the mining industry.
The Philippines is one of the richest mineral resource–endowed countries in the world. It is ranked the world's fifth most mineral rich country and has the world's third largest gold reserve deposits. It accounts for 6.4% of the world's reserves of nickel as of 2018.
MINING REVIEW
To better situate and contextualize to the public the relevance of the Philippine mining industry in relation to the COVID–19 pandemic, the Philippines Graphic organized a webinar last Mar. 25, entitled "The Philippine Mining Industry: Prospecting for Positive Outcomes."
The webinar presented a review of the developments, environmental considerations, and future directions of the Philippine mining sector.
Speakers for the webinar included Atty. Wilfredo G. Moncano, Mines and Geosciences Bureau (MGB) director, who recorded his presentation because he was not available on the scheduled date. He, however, was represented by Larry Heradez, division chief of MGB's Tenements Mining Division.
The two other speakers were Atty. Ronald S. Recidoro, executive director of the Chamber of Mines of the Philippines, and Jose Bayani "JB" Baylon, vice president for Corporate Communications of Nickel Asia Corporation (NAC).
Serving as reactor was Rodalee Ofiaza, a Licensed Mining engineer and senior lecturer of the Department of Mining, Metallurgical and Materials Engineering of the University of the Philippines Diliman.
To moderate the question and answer segment of the webinar, Graphic tapped multi–awarded BusinessMirror agri–commodities reporter Jasper Arcalas.
REAL CONTRIBUTION IS LOCAL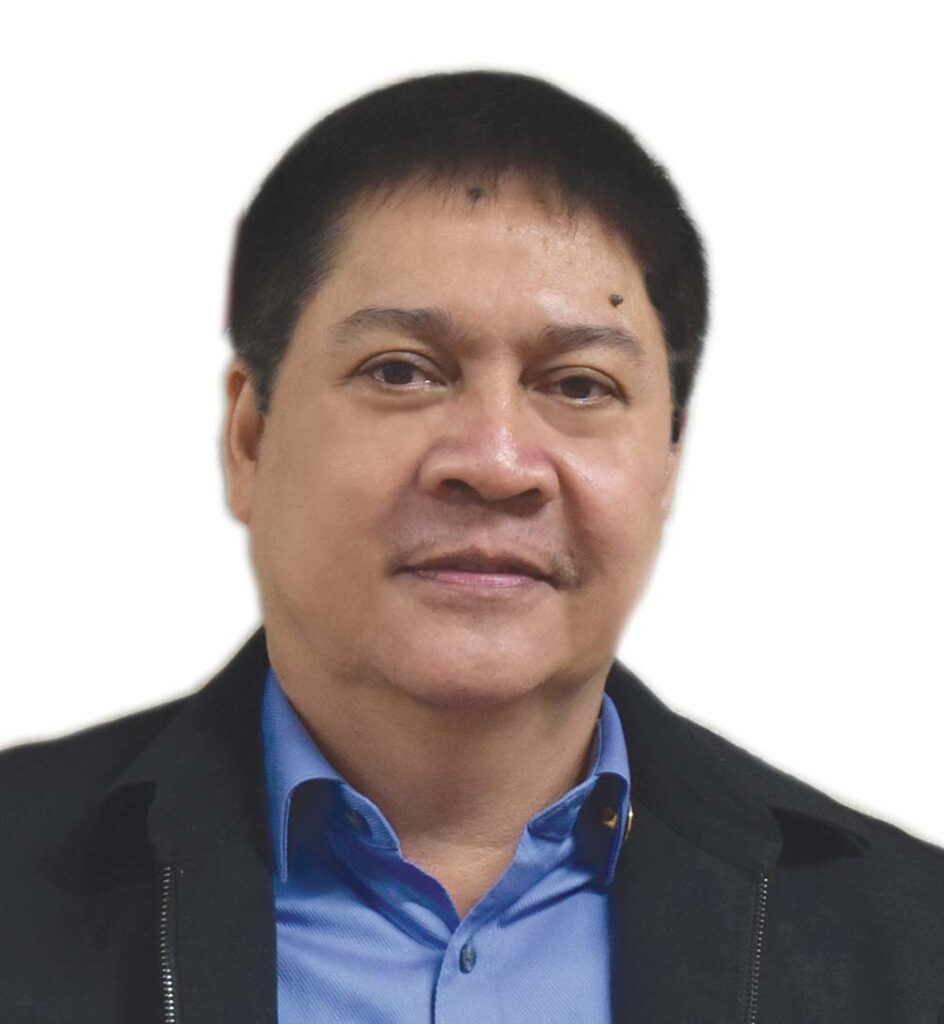 "Out of the 30 million land hectares in the Philippines, only 0.567% is being utilized by mining. As such, mining contributes less than 1% to Gross Domestic Product (GDP) and employment and so it can be stopped without causing any harm to the country since not all the provinces in the country have mining operations," Atty. Wilfredo G. Moncano, Mines and Geosciences Bureau (MGB) director, bared.
Since less than 1% of the total land area is being utilized by mining, its contribution to the GDP has not been significant. In 2019, mining's contribution to total exports for mineral products is US$4.62 billion, which is 6.6% of the total exports of the Philippines.
Additionally, large scale metallic mining contributed P130.1 billion; small scale gold mining at P0.7 billion and non–metallic mining at P65.1 billion for a total of P195.0 billion. Mining contributed 0.6% to GDP.
Moncano added that the significant economic contribution of mining is better appreciated at a local scale.
"The real economic contribution of mining is realized if you look at things at a local scale, particularly in the mining provinces. Data from the Philippines Statistics Authority (PSA) in 2015 showed the contribution of mining to the Gross Regional Domestic Product (GRDP) for the mining provinces of MIMAROPA (Mindoro Occidental, Mindoro Oriental, Marinduque, Romblon and Palawan) and CARAGA (Agusan Del Norte, Agusan Del Sur, Surigao Del Norte, Surigao Del Sur and Dinagat Islands), with P5 billion or P21.7 billion on the gross value added in the GRDP in the said regions," he further explained.
As of February 2021, there were 837 exploration permits, mineral production sharing agreements, financial or technical assistance agreements, industry sand and gravel permit, mining patents, mineral processing permits and Minahang Bayan which cover a total land area of 7298,805 hectares.
"One of the challenges of the mining industry is the moratorium on the grant of mineral agreements. No new mineral agreements shall be entered into until a legislation rationalizing existing revenue sharing schemes shall have taken effect," Moncano said. "Then there is the DENR administrative order 2017–10 which prohibits the use of the open pit method of mining for the extraction of copper, gold silver and complex ores."
Due to this policy, certain large scale metallic mining projects in the pipeline have been affected, including the SMP Tampakan Copper Gold Project, KingKing Copper Gold Project and the Philex Silangan Copper Gold Project in Surigao.
"If these projects will be allowed to push through, we will require approximately P250 billion investment and that will increase the mining industry's contribution to the GDP to 1.5% from 0.6%. It will also provide additional yearly export of an additional P90 billion, increase in national and local taxes by P13.5 billion per year and social expenditure and indigenous people royalties of over P1.3 billion per year.
MINING AND COVID–19
Established under the Philippine Mining Act of 1995, the SDMP is a comprehensive five year social development prepared and funded by the mining company in consultation with the community.
"The objective of the SDMP, a tool that is unique to mining companies in the Philippines, is the sustained improvement in the lives of the host and neighboring communities by creating responsible, self–reliant communities capable of developing and managing community development programs consistent with the principles of people empowerment,' said Atty. Ronald S. Recidoro, executive director of the Chamber of Mines of the Philippines
Under this program, mining companies are required to spend the equivalent of at least 1.5% of their annual mine operating cost for social development programs, projects and activities.
Recidoro disclosed that since DENR's implementation of the "Use it or Lose it Policy" in 2010, no new mining permits have been issued by the national government.
"As a result, the mining industry has shrunk consistently, every year reporting a smaller contribution to the national GDP. But with the havoc brought about by the COVID–19 pandemic, there has been keen and renewed interest in mining from the government, with economic managers giving the sector a long hard look to see just exactly what it has to offer in a post–pandemic Philippines," he added.
In response to the COVID–19 pandemic, MGB issued a memorandum in March 2020 authorizing the MGB Regional Offices to allow mining companies to realign unutilized SDMP funds to support communities affected by the Enhanced Community Quarantine.
"As of Aug. 7, 2020, P407.6 million of the SDMP budget have been realigned by mining companies," Recidoro said. "Out of this budget, a total of P380.1 million was utilized to procure PPEs and medical supplies, and to procure goods and supplies for the social amelioration measures."
CASE OF NICKEL ASIA
Nickel Asia is a holding company with operations in Palawan, Surigao and Dinagat Islands. It has four operating mines in Dinagat Island, two in Surigao Norte and one in Palawan. It also has three other mines in different stages of preparation.
In spite of the pandemic, Nickel Asia was able to increase its revenues from P2.9 billion in 2019 to P4 billion in 2020.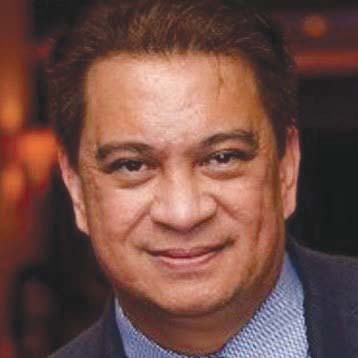 Baylon said the company was able to do well last year because it chose to focus on its people and the communities and "this is best exemplified by what it did in the face of COVID."
"Many communities in the far flung areas were desperate for support at the height of COVID, especially during the early days when no one knew what COVID was all about," he said. "It was the mining companies through their SDMP which stepped into the void and provided what government was supposed to provide."
Due to this, mining firms were asked to donate PPEs, testing kits and food items.
However, Baylon said Nickel Asia wanted to do more. The company wanted to do things "that are over and beyond what is expected of a mining firm" and that was to partner with the Red Cross to set up the first Molecular Testing Laboratory in Surigao.
"Before the project was conceived, if you are from Surigao del Norte or Surigao Del Sur and you need to be tested, the specimen has to be brought either to Davao, Cebu or Manila," he related. "Traveling takes a long time and you can just imagine the tension that people had to live through while waiting for the result.
Baylon added that when mining firms do things like that, the mining firms show that they are not what they critics show them to be. The company "goes beyond compliance in donating such things as a molecular laboratory.
"And to me the reason why I think Nickel Asia was able to pull together in 2020 and deliver excellent results was that everyone from top to bottom was able to sense that we were all in this together," Baylon said.
INFRASTRUCTURE, LIVELIHOOD
In 2018, mining companies spent over P5 billion on SDMP projects. Companies in CARAGA spent over P460 million, those in CAR (Cordillera Administrative Region), Palawan P177 million and P168 million in Central Visayas.
Infrastructure is the most popular request from communities in planning their SDMP and these include safe housing, roads and bridges, tribal halls, barangay halls, school building, community clinics and health centers and installation of water and irrigation systems.
Another popular project is to provide livelihood opportunities for the communities. These include, among others, starter kits for sustainable agriculture, livestock and poultry production, garments and mat making, food processing and hollow block making.
"SDMP contributed numerous benefits to host and neighboring communities. Data before and during an SDMP or after a five–year SDMP cycle showed improvements in quality of life of the people," Recidoro said. "SDMP projects should be treated like investments in and for communities."
Mining companies also spend a great deal on environmental protection and enhancement measures. In 2018, mining companies spent P5.5 billion for these measures, which mostly included pollution control measures such as tailings dams and siltation ponds.
Miners also spent a significant amount on preventing erosion and siltation in their mine areas. As of 2019, mining companies have already planted nearly 37 million seedlings covering nearly 29 thousand hectares under the DENR's Mining Forest Program. About 1.1 million of these were mangrove seedlings planted in coastal areas, enhancing the area's ecosystem by creating more mangrove forests for fish and other marine life.
MINING 101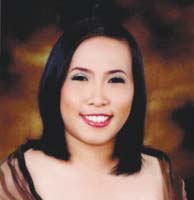 Filipino mining engineers can be found in countries like Middle East, Singapore, Papua New Guinea, Australia and Canada. There is also a demand for seasoned and experienced mining engineers.
"With faster growing mining industries outside of the country, some of our engineers opt to work and even reside abroad and this is a shame because other countries actually look to us when it comes to best practices in mining," said Rodalee Ofiaza, a Licensed Mining engineer and senior lecturer of the Department of Mining, Metallurgical and Materials Engineering of the University of the Philippines Diliman.
To drum up interest in this field, Ofiaza said UP and the Chamber of Mines came up with a Mining 101 lecture series to train mining professionsl about the basics of mining and raise funds for roadshows of the department.
"We also showcased these courses to high school students to provide the needed manpower to develop the mining projects that were already in the pipeline," she said. "From just about 40 mining engineer board takers in 2010, there have been more than 300 board takers every year since 2017 and for the years 2010 to 2019, an additional 1,608 licensed mining engineers in the Philippines were produced in addition to 500 metallurgical engineers."
OUTLOOK FOR THE YEAR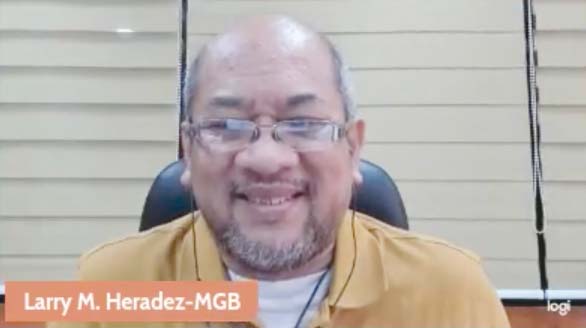 When asked by BusinessMirror reporter Jasper Alcalas on the mining community's outlook for the year, the various speakers answered:
Larry Heradez, division chief of MGB's Tenements Mining Division: "We do have quite a number of mining projects in the pipeline but are already filling the mining project feasibility wherein its approval will authorize them to enter into the commercial stage of operations. So definitely, expect an increase in production by this year and during the successive years."
For his part, Recidoro expects to see an increase in demand primarily because of the increased interest for batteries for renewable energy. He added he had already received inquiries for nickel suppliers.
"The queries are from Singapore and the United States and I think this will only grow because the shift is away from fossil fuel and toward batteries," he said. "Let us not lose that opportunity."
For the nickel business, Baylon said it largely depends on what will happen in China since it is still the biggest market for nickel ore.
"China remains the major factor in determining whether business will be good this year compared to last year. If the price of nickel remains high, then there will be many operations that will not be normally profitable because the exchange prices are high. But if those dip, then some of the operations become less profitable," Baylon said.
Orfiaza agreed that metals will always be important and relevant in producing chargeable batteries. She added that the uncertainty brought about by the pandemic caused metal prices to increase.
"This is the perfect opportunity for Philippine mining companies to ride on and increase production and of course that will also benefit the country," she said.
________________________
The little over two-hour webinar reached 2,252 people with 714 engagements. It had 104 shares and 842 views. It generated 83 comments and had 41 registrants. To encourage viewers to stay on during the webinar, there was a contest where the first, third and fifth persons to answer via PM won an electric chopper.