TOP PHOTO: Despite quarantines and restrictions, BDO Foundation continues to assist disaster-affected communities and Filipinos vulnerable to the effects of COVID-19
In keeping with its disaster response advocacy and in the spirit of bayanihan, BDO Foundation continued to mount relief operations and provide aid for underserved sectors of society affected by disasters and the novel coronavirus pandemic.
The corporate social responsibility arm of BDO Unibank distributed relief packs containing food, rice and drinking water in the towns of Bato, San Miguel and Virac in Catanduanes for more than 2,500 families affected by Typhoon Bising.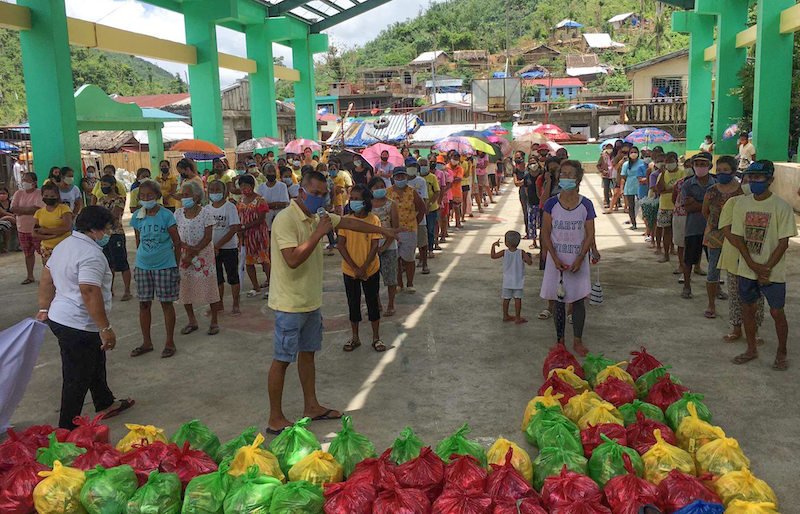 The second storm to enter the Philippine area of responsibility this year, Bising brought heavy rains and widespread floods in Catanduanes, prompting weather bureau PAGASA to place the province under signal no. 2.
"This is helpful for a senior citizen like me," said 79-year-old Erlinda Teves, resident of San Miguel. "Since I don't have to buy food for a few days, I can save some money. I'm happy because I can use my savings for other expenses. Thank you, BDO Foundation."
In Occidental Mindoro, the foundation supplied 270 food packs to residents and vendors of San Jose after a fire incident destroyed the town's public market. The vendors needed assistance to help them cope with the loss of livelihood and the effects of the pandemic.
Continuing last year's COVID-19 response, BDO Foundation donated more than 400 hygiene kits in Passi City and the municipalities of Mina and Pototan in Iloilo for the benefit of barangay health workers and patients confined in quarantine facilities.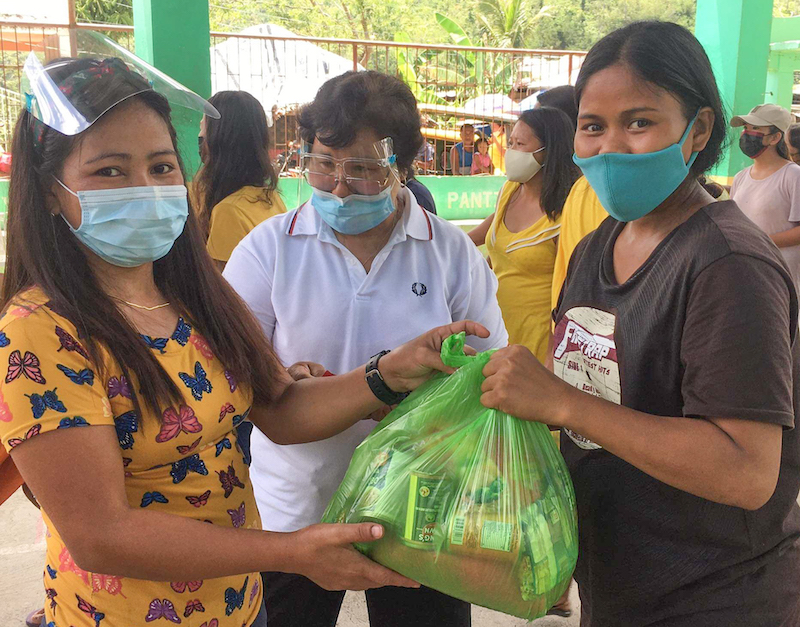 The relief goods and hygiene kits were distributed in 54 separate sites. The undertaking was made possible by BDO Catanduanes-Virac branch head Normilyn Marino, BDO Network Bank Occidental Mindoro-San Jose branch head Enrico Narvaez, BDO Network Bank Iloilo-Passi branch head Honey Lou Libo-on and BDO Network Bank Iloilo-Pototan branch head Gerard Vir Ilustre.
BDO and BDO Network Bank branches all over the country support BDO Foundation's disaster response advocacy by helping organize relief operations and identify beneficiaries. The relief work is backed by volunteers from non-governmental organizations, local government officials and concerned citizens, who provide logistical assistance on the ground.