TOP PHOTO: Red Cross staff and personnel manning the Subic swabbing center and molecular laboratory celebrate one year of continuous operation
SUBIC BAY FREEPORT – A total of 87,000 individuals have been tested for COVID-19 infection in this Freeport one year after a swabbing center and a COVID-19 molecular laboratory began operations here in June 23 last year.
The testing facilities are a joint project of the Subic Bay Metropolitan Authority (SBMA) and the Philippine Red Cross (PRC), with SBMA operating the swabbing center and the PRC manning the molecular laboratory where samples are tested.
PRC and SBMA officials and testing center staff marked one year of the project with a virtual anniversary press conference that was attended by PRC Chairman and CEO Senator Richard Gordon and SBMA Chairman and Administrator Wilma T. Eisma.
PRC Secretary-General Liza Zaballa, who visited the facilities, congratulated the staff operating the them and thanked the staff for keeping up with their mission. She said the frontliners working for a year now and doing so without much rest "are really heroes in this pandemic."
The testing facilities have been regarded as an important factor in the continued operation of the Subic Bay Freeport Zone since the pandemic began early last year.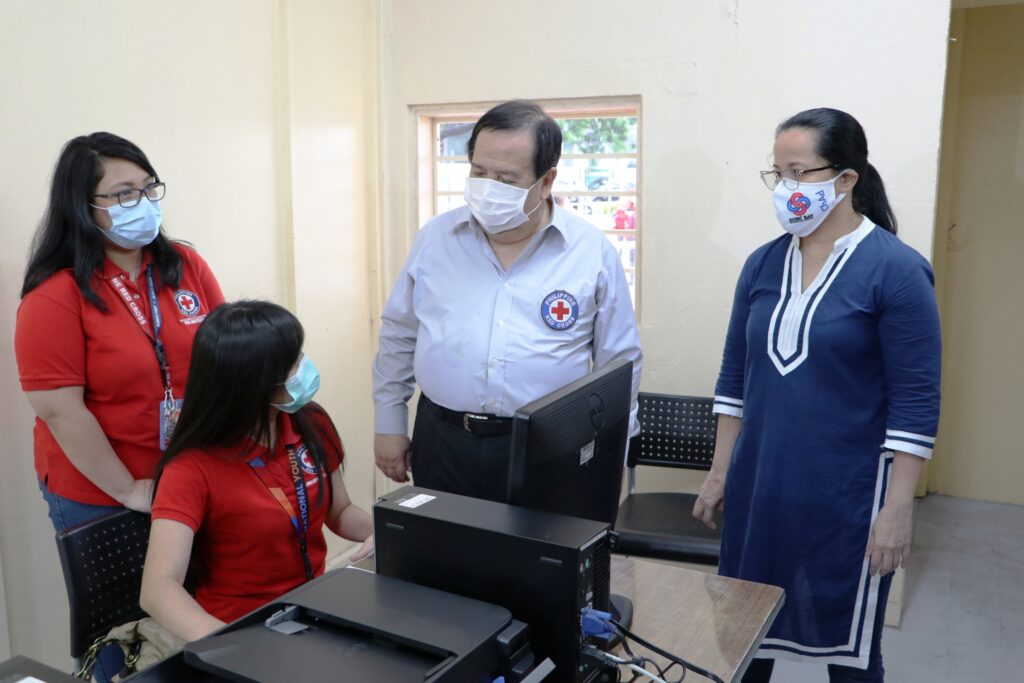 SBMA Chairman and Administrator Wilma T. Eisma said the two establishments have been instrumental in the medical fight against COVID-19 and also in the economic battle to provide services and resources that would keep business establishments and the Subic community going.
"These facilities gave Subic an advantage," Eisma pointed out. "They helped us establish that Subic was a safe haven—a virtual bubble where people can continue to do business with all the necessary health safety protocols and facilities in place."
She added that because of this safe image, the Subic Bay Freeport easily became a choice location for international crew change operations, a quarantine site for arriving overseas Filipino workers, a destination for bubble sports tournament, as well as a continuing attraction for tourists from nearby areas.
Eisma also said that a big impact that the two establishments helped in achieving was in the continued operation of business and industries here, thereby allowing workers to keep their jobs and feed their families during the pandemic.
"In fact, some production, importation and exportation projects kept growing since last year because Subic has remained to be a relatively safe venue for economic activities," she added.
The SBMA chief also noted that aside from putting up the swabbing center, the Subic agency initiated the establishment of isolation facilities in the Freeport last year for the use of Freeport residents, locator workers, SBMA employees, as well as residents of nearby communities.
The SBMA also introduced cashless public transportation system, online medical and dental consultation, online job fairs, online public bidding for projects, online seminars and virtual meetings, drive-through markets, and quarantine hotels.
The latest announcement from the Subic agency indicated a total of only 119 COVID-19 cases among Freeport residents since last year, with 13 active ones, 105 recoveries, and one death as of June 22.
On the other hand, a total of 99 confirmed cases has been recorded among SBMA employees, seven of which are still active, and with 88 recoveries and four fatalities.