Lucena City Mayor Roderick 'Dondon' Alcala takes on the challenge from DOH Region 4A's Development Management Officer Ritchie Villasanta of inoculating 17,500 residents in a week's time.
In the ceremonial vaccination event held at SM City Lucena, Villasanta said Alcala gladly took on her challenge, confident in his people's willingness to be protected from the threat of COVID-19 virus.
The challenge stemmed from the recent shipment of Johnson & Johnson's Janssen vaccine the city received for the week.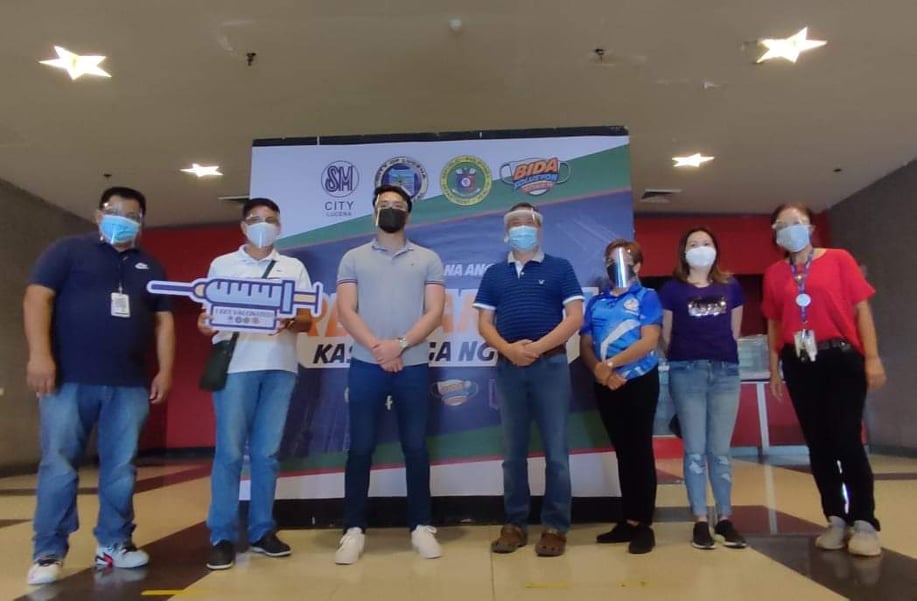 "We thank Ma'am Villasanta for her effort, resulting to the shipment of 6,000 initial J & J vaccines, followed by 17,500 additional vaccines," Alcala said.
He added he's confident that the 23,500 vaccines would be given off in a week because he receives text messages from his fellow Lucenahins asking when they will be inoculated.
He also expressed optimism the city government will be given additional vaccines in the coming weeks to speed up the people's going back to normal life.
The mayor thanked SM Lucena management for providing the venue as a vaccination site, targeting more than 6,000 vaccinnees, mostly coming from the mall vicinity, in the three-day event in the mall.