SUBIC BAY FREEPORT — The Philippine Red Cross (PRC) has donated a fully air-conditioned medical tent to the Baypointe Hospital here to serve as an extension COVID-19 isolation and treatment unit for possible spillover cases of the highly infectious disease.
Subic Bay Metropolitan Authority (SBMA) Chairman and Administrator Wilma T. Eisma said the medical tent was installed last Aug. 18 at the emergency admittance area of Baypointe, the only hospital in the Subic Freeport Zone that admits COVID cases from Olongapo City, Bataan and Zambales.
"We have here the hospital tent from the Philippine Red Cross that we hope can help Baypointe catch up with the growing numbers of COVID cases. This tent is fully air-conditioned, has 10 to 20-bed capacity, and will hopefully augment our needs as of this time," Eisma said.
"We are truly grateful that Senator (Richard) Gordon never misses on giving Subic his priority, as we fight a collective battle against this pandemic," Eisma added. Gordon, who was the first SBMA chairman, is now chairman of the Philippine Red Cross.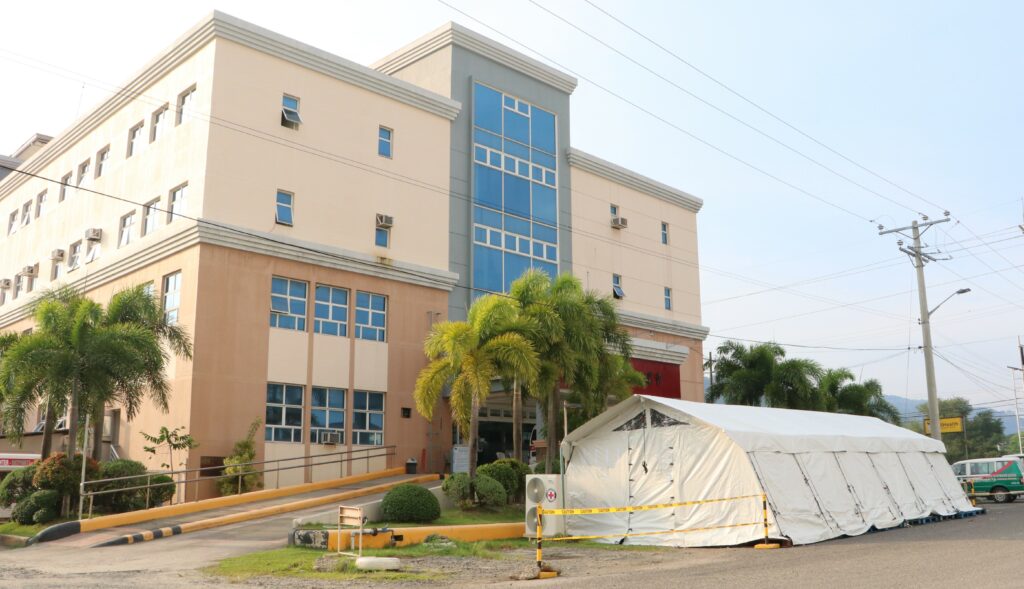 Eisma said the medical tent is invaluable to Subic because of the rising number of COVID cases in the locality. "We have to be proactive. We have to be ready. We will not wait until we cannot catch up anymore," she stressed.
"I will not want Subic to be ill-prepared for what may happen. So, this is one of the first steps that we are doing to make sure that we are ready should the pandemic escalate even more," Eisma added.
According to Dr. Erlinda Alconga, Baypointe's expert on infectious diseases, more patients are seeking admittance at the hospital because they have COVID pneumonia, with a total of 68 currently in the waiting list.
"Before our bed capacity for COVID cases was only 29, but now we attend to about 40 to 50 patients at Baypointe," she added.
Baypointe director Dr. Felicisimo de Castro, meanwhile, said the medical tent is a very welcome gift from the Red Cross and Senator Richard Gordon, who is Red Cross chairman.
"We thank the community for giving support and we acknowledge with much appreciation the help that SBMA is providing us. This will go a long way in alleviating the desperate plight of our patients who wait outside just to be able to gain admission in our hospital, which is now full to capacity," De Castro also said.
Both Alconga and Eisma also stressed their call for Subic stakeholders to observe minimum health protocols and to get vaccinated.
As of August 19, the neighboring city of Olongapo has reported a total of 406 active COVID-19 cases and a total of 3,416 confirmed cases since the pandemic began early last year.
The neighboring province of Zambales, which has shifted back its quarantine status early this week to General Community Quarantine (GCQ) with heightened restrictions, has reported a total of 644 active cases, among the total confirmed cases of 5,156. On the other hand, the province of Bataan, which is under Extreme Community Quarantine (ECQ), has reported a total of 2,519 active cases, out of the total 15,721 confirmed cases.