Launched last 2020, the ArtPHonline has been making it's mark in promoting Filipino art and artists. The digital art platform has been showcasing series of online painting exhibits and auctions made by both established and emerging Filipino artists.
This month, ArtPHonline showcases colorful and mood uplifting paintings of the Italian scooter brand Vespa. The Vespa History online exhibit features the brand's evolution and it's nine iconic models in acrylic on canvas paintings, these are the Vespa 98 II Serie (1947 model), Vespa Circuito 125 (1949 model), Vespa 150 (1956 model), Vespa P125X (1978 model), Vespa PX150 (1982 model), Vespa Primavera (2003 model), Vespa Red (2017 model), and Vespa GTS 7th Anniversay Edition (2021 model).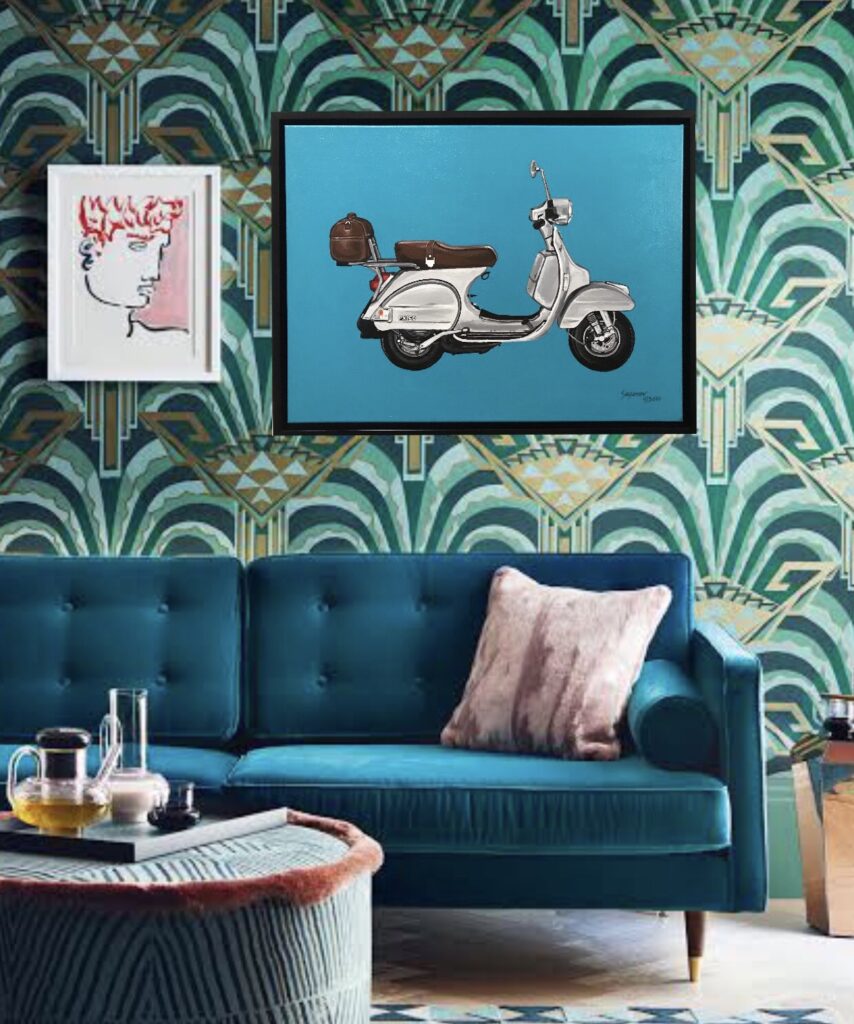 Made from 2020 to 2021 by Michael Anthony Sagaran, an award-winning hotelier and painter, reveals that he is a big fan of the Vespa scooter brand. From its being made in Italy—known for its Renaissance Art, to Vespa's rich history, dating back to the post war era.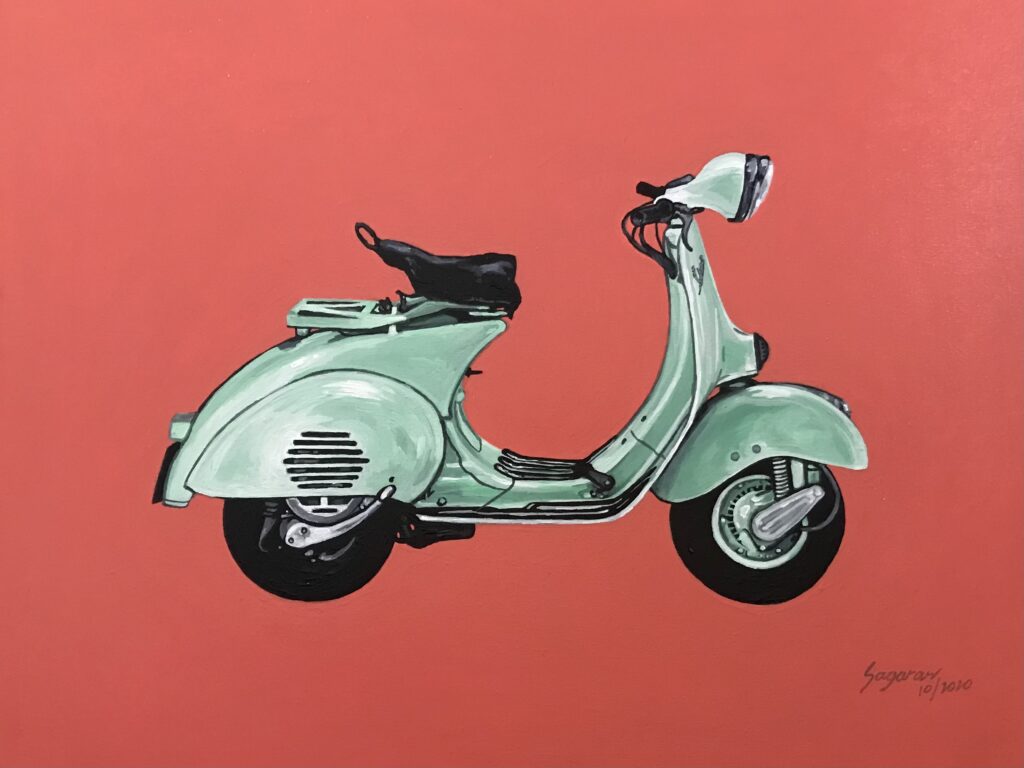 "The product's aesthetic brilliance and its relevance during global pivots like World War II and this ongoing pandemic inspired me to create a series of paintings featuring its evolution as a brand," the artist said.
From its early post-war models to the special edition celebrating its 75th year anniversary, Michael captures the Vespa scooters' spirit of creativity in design, functionality and style in his artworks.
Sagaran's early interest in drawing, which garnered him awards in various art competitions in high school, led him to take up a Fine Arts major in Advertising Arts at the University of Santo Tomas.
As a hotelier, Sagaran only resumed painting three years ago when his job in the corporate world brought him to the province and he found himself away from family and friends and the hubbub of the city.
Finding himself itching to create and document the beauty of nature that now surrounded him, Mike picked up his brushes anew. He then participated in a group art exhibit in 2019.
Art and classic scooter enthusiasts can view the online exhibit and learn more about the featured artist on Artphonline.com.