Among the most vulnerable individuals during this time of the pandemic are the elderly. They are also vulnerable to exclusion and many need assistance for them to enjoy a better quality of life.
The Association of Certified Public Accountants in Commerce and Industry (ACPACI) supports the elderly through its Social Involvement Committee projects.
One of the beneficiaries of ACPACI's CSR program for the elderly was the Tahanang Mapagpala Immaculada Concepcion Foundation, Inc. Home for the Elderly located in Malolos, Bulacan.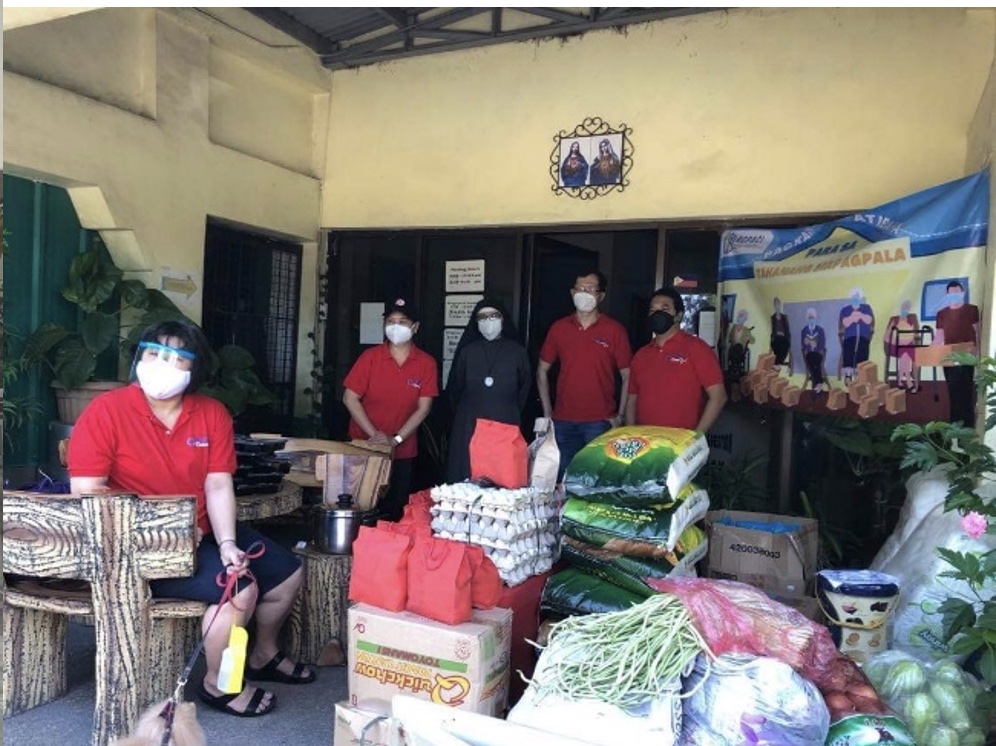 A team from ACPACI visited the home for the elderly and brought food items such as fresh vegetables, eggs, fish, meat and poultry products, rice, biscuits, grocery items including toiletries, medicines and ready-to-eat lunch packs.
Beneficiaries were 25 elderly residents under the care of six nuns belonging to the Sisters of the Divine Shepherd and 10 staff.  The home for the elderly, founded in 2001, aims to provide shelter and holistic care to neglected, poor, homeless, disadvantaged and sick elderly women. The love gifts were received by Sister Ma. Benedict Albofera, SDS.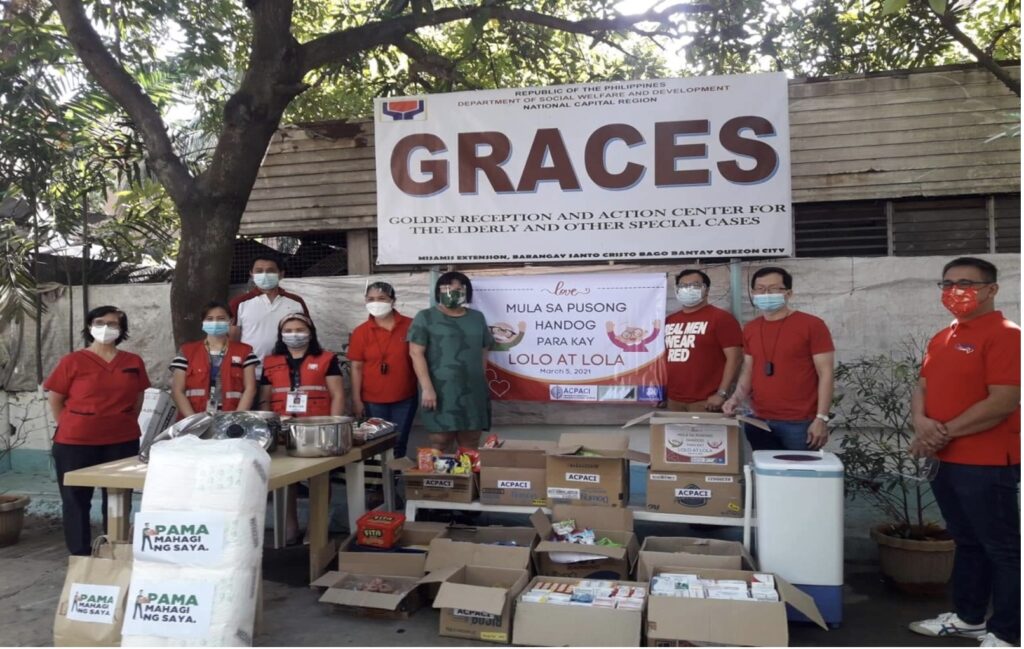 ACPACI also visited the Golden Reception and Action Center for The Elderly and Other Special Cases (GRACES) located in Misamiz Ext., Barangay Sto Cristo, Bago Bantay, Quezon City to turn over cleaning aids, medicines, vitamins, personal hygiene supplies, and food. The project was undertaken in collaboration with the Philippine Association of Management Accountants (PAMA) and SM Foundation, Inc. (SMFI). Beneficiaries are 141 abandoned and neglected elderly who are housed in the government-run facility.
Despite the busy schedule of ACPACI officials, they made sure to participate in the noble project to show their concern for the elderly. ACPACI President Walter Abella led other officials namely: Director for Social Involvement Florencia Gorospe, Chairperson for Social Involvement Noel Ang, and Director for Annual National Convention Aphat Martinez in the event. Also present was PAMA President Lolita Tang.