Driven by its mission to help improve the health and well-being of underserved Filipinos especially during the pandemic, BDO Foundation continued to rehabilitate health facilities in economically disadvantaged communities across the country.
Despite logistical limitations and travel restrictions caused by COVID-19, the corporate social responsibility arm of BDO Unibank recently renovated six rural health units in three provinces.
The foundation rehabilitated Santiago Rural Health Unit, Sinait Municipal Health Office and San Juan Rural Health Unit in Ilocos Sur; La Castellana Municipal Health Office and Ilog Rural Health Unit and Birthing Facility in Negros Occidental; and Rural Health Unit Placer in Surigao del Norte.
BDO Foundation has successfully upgraded 117 health centers since the start of the rehabilitation program in 2012. This year alone, it has turned over 17 rural health units.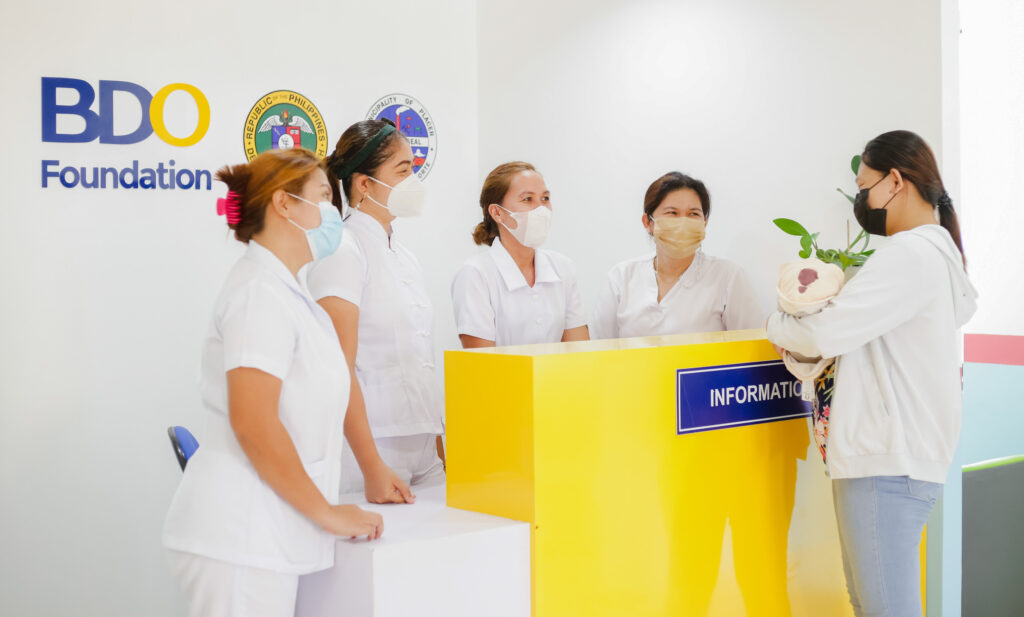 The corporate citizenship initiative gains significance as rural health units play a key role in efforts to curb the spread of the coronavirus. Rural health units provide free antigen testing and help implement the vaccination programs of local government units.
The rehabilitation program is in line with BDO Foundation's advocacy to help improve the healthcare delivery system in the Philippines.
It is the foundation's contribution to the achievement of the United Nations Sustainable Development Goal no. 3 to ensure healthy lives and promote the well-being of all people at all ages. The initiative is made possible by BDO and BDO Network Bank branches, which recommend health centers that need assistance.
Guided by municipal health officers, BDO Foundation improved the aforementioned health centers' layout and interior design, lobbies and waiting areas, offices, pharmacies, birthing clinics, consultation and treatment rooms, facilities, furniture and fixtures.
Using available space, it constructed play areas for children, breastfeeding stations for nursing mothers and waiting lounges for the comfortable use of the elderly.
With the projects in Ilocos Sur, Negros Occidental and Surigao del Norte completed, health workers are now better equipped to provide primary healthcare services to their constituents.
The rehabilitation of the six health centers is expected to benefit more than 240,000 people in 148 barangays. "Thank you for this early Christmas gift," said Dr. Rachelle Jean Sanchez, municipal health officer of Placer in Surigao del Norte. "Our staff will be more motivated to work. Our patients will be in a better environment. They will benefit from the improved healthcare services we can offer. On behalf of the Placernons, I would like to express our gratitude to BDO Foundation for finding ways for us amid this pandemic."