In times of calamities, SM always ensures to be one of the first responders that provide immediate relief to affected individuals and families. Through its corporate social good arm, SM Foundation (SMFI), SM activates Operation Tulong Express (OPTE) as the need arises.
Just before the year 2021 ended, Super Typhoon Odette struck the country and left thousands of families homeless. Staying true to its commitment, SM Foundation, together with SM Supermalls, SM Markets, and other SM affiliates and partners, immediately mobilized its disaster response.
NO ONE LEFT BEHIND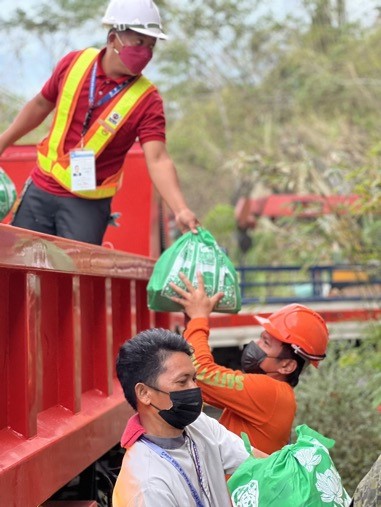 As of writing, more than 33,000 Kalinga packs have been allocated for the victims of Typhoon Odette. The said Kalinga packs consisting of rice, bottled water, and other basic essentials were distributed to over 35 barangays in the Visayas-Mindanao region, which were heavily devastated by typhoon Odette. Included in the recipient areas are Butuan, Cebu, CDO, Iloilo, Palawan, among others.
The relief operations became part of SM's Christmas drive, "100 Days of Caring," which was launched in September and aimed at giving back to various communities and groups in need during the holiday season. The humanitarian response to Odette began almost as soon as the super typhoon hit.
"We are one with the nation in bringing normalcy back to the lives of families affected by Super Typhoon Odette in the VisMin region. It's already part of our culture in SM to always extend a helping hand to those in need, especially in grassroot communities," SMFI executive director Debbie Sy said.
BAYANIHAN SPIRIT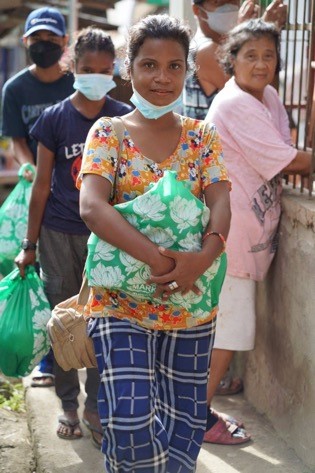 Aside from its relief efforts under OPTE, SMFI also partnered with the Philippine Red Cross in providing aid to families affected by typhoon Odette through the donation of P5 million.
The cheque donation was turned over to PRC Chairman Richard Gordon and PRC Secretary General Elizabeth Zavalla. Through this initiative, SM hopes to reach more affected families by partnering with other humanitarian organizations to fast track and meet the post disaster needs in critical areas.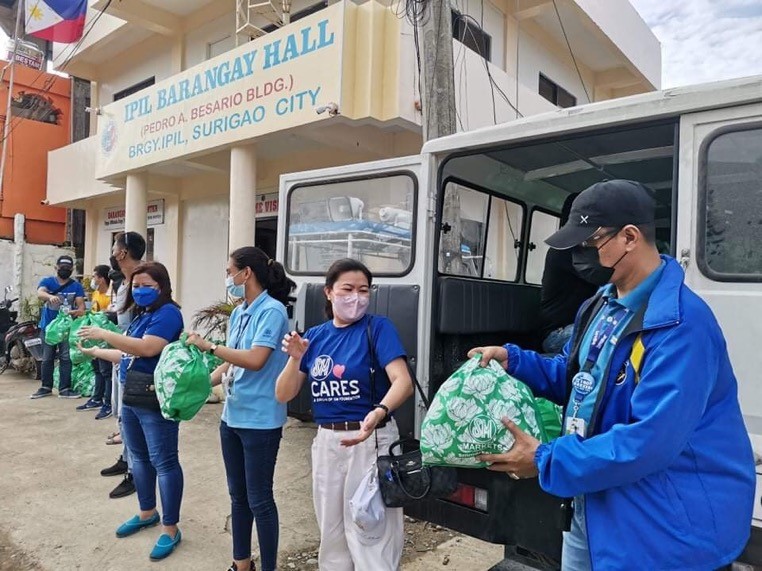 Sy further expressed her gratitude to all partners and SM employee-volunteers who went the extra mile and dedicated their time and efforts for the mobilization of OPTE.
"As a company that has been committed to social good since it was founded, it is part of SMFI's vision to engage our employees through volunteeriSM. Regardless of their location or role, our volunteers are all about giving back—spreading social good in the communities where they personally live and work. We thank our employees and partners in collaborating with us in aiding those who were affected by the typhoon. Through our collaborative efforts, we will be able to help our country rise above this crisis," Debbie Sy added.
Filipinos here and abroad can also donate through direct deposit to the Philippine Red Cross by scanning the PRC QR on SM Supermalls' posters. For more information, visit www.smsupermalls.com.