As Avis Philippines heads into its 50th year, it does so with much pride and joy as it marks a new chapter of dynamic leadership under CEO and president Celia G. Lazaro, the second-generation franchisee of the country's most trusted transportation service provider. (The Guevaras, under Domingo M. Guevara, first secured the franchise in 1972).
"For decades, Avis Philippines has been going the extra mile to deliver service that's beyond expectation. And now, we're so excited to develop new practices and systems in line with digitalization," said Lazaro. "As we head into a more competitive digital future, we're committed to innovating and creating new products and services that will make us more accessible to a younger generation."
The company has endured for decades due to its ability to adapt to the ever-changing market and consumers. "Our services reflect our commitment to our customers. We will continue to evolve, adjust, and innovate to meet the demands of our discerning clientele," shared Marketing Head Tatyana Guevara-Hipolito.

Now, as it celebrates it golden anniversary, Avis is taking the rider experience to newer heights with its latest innovation—the Avis Mobile App—which brings premium chauffeur services to your fingertips. Be driven in style wherever you want to be.
Designed with improved user accessibility, the app allows you to conveniently pre-book your own premium ride—with choice of sedan, van, and premium vehicles. Ride in style point-to-point or on an hourly car rental basis to enjoy your own personal chauffeur services. Just book at least four hours before pick-up. With the latter option, your chauffeur can even help you with errands and shuttle you to and from all your destinations. This is service at its best.
All Avis vehicles are fully equipped with COVID-19 amenities, and are disinfected for every ride. In addition, their roster of chauffeurs are all fully vaccinated and are well-trained on safety and security protocols.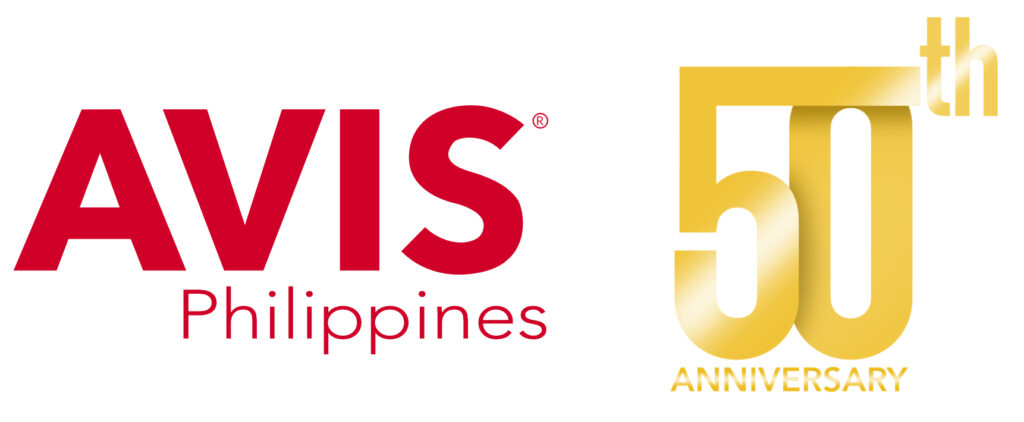 What sets Avis apart is their premium service at reasonable rates and the unmatched expertise of their chauffeurs. "Proudly, we've been the longstanding partners of our clients for years, because they trust us with the big and small responsibilities. We take pride in the fact that for decades, we've been the one they can rely on and whom they call on to help make their daily lives better and easier – whether it's picking up loved ones from the airport or hospital, ensuring the safety of their children with rides to and from school and other destinations, or even just making their daily commute a little more luxurious and hassle-free. We're happy to be of service," added Guevara-Hipolito.
Through the app, Avis expands its offerings and is now able to cater to the wider, more digitally savvy crowd. Though, loyal patrons can still book via Facebook and their hotlines.
"This year, we have so many initiatives lined up to mark our 50th milestone. We will continue to go above and beyond, so our customers can too. 'We Try Harder' is more than just a statement for us. It's something we make real every single day. We look forward to seeing you on your next ride." said Lazaro.
Download the Avis Mobile app on Google Play and the Apple Store. For more information, call 8462-2881 to 83 or email confirmation@avis.com.ph.