SUBIC BAY FREEPORT—A new head of agency took over the Subic Bay Metropolitan Authority (SBMA) today after being appointed by President Rodrigo Duterte last March 1.
Former Olongapo City mayor Rolen Paulino Jr., one of the historic SBMA volunteers who propelled the Subic Bay Freeport's economic miracle in 1992, became the eighth SBMA chairman and administrator, replacing Wilma T. Eisma who resigned on March 1.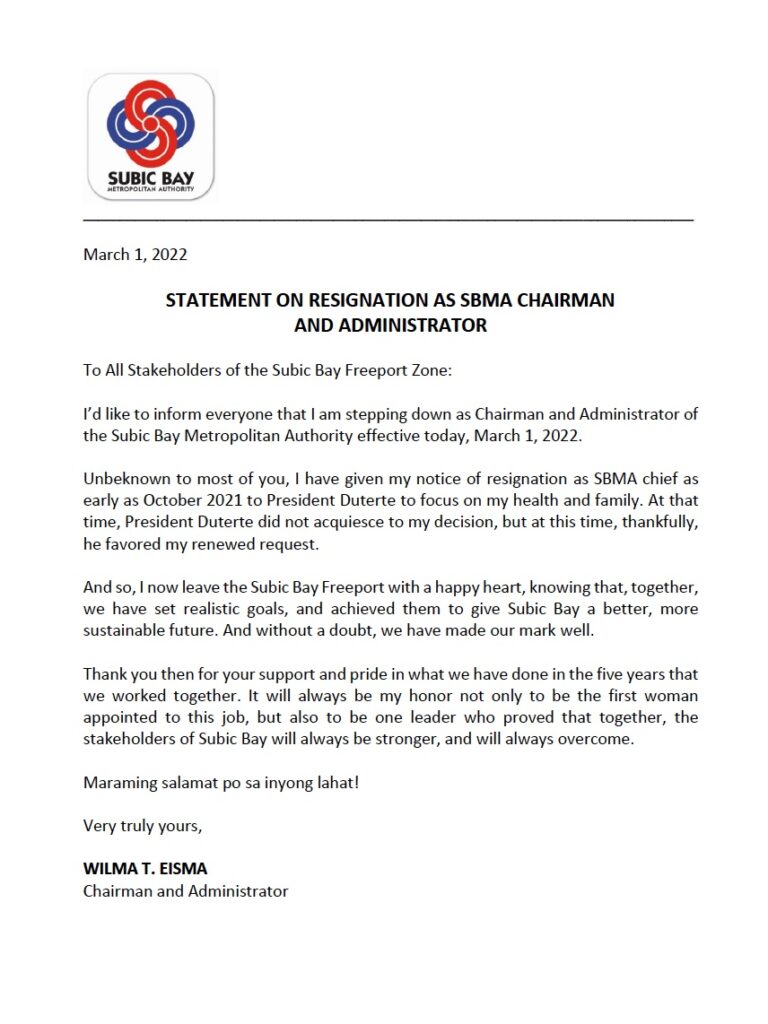 Paulino took his oath of office in Malacañang before Executive Secretary Salvador Medialdea also on March 1.
The new SBMA chief is expected to usher in the Subic Bay Freeport Zone into normalcy in face of the waning COVID-19 pandemic.
Newly-installed SBMA Chairman and Administrator Rolen Paulino Sr. meets with officials of the Subic Bay Chamber of Commerce to discuss business operations and investment projects in the Subic Bay Freeport.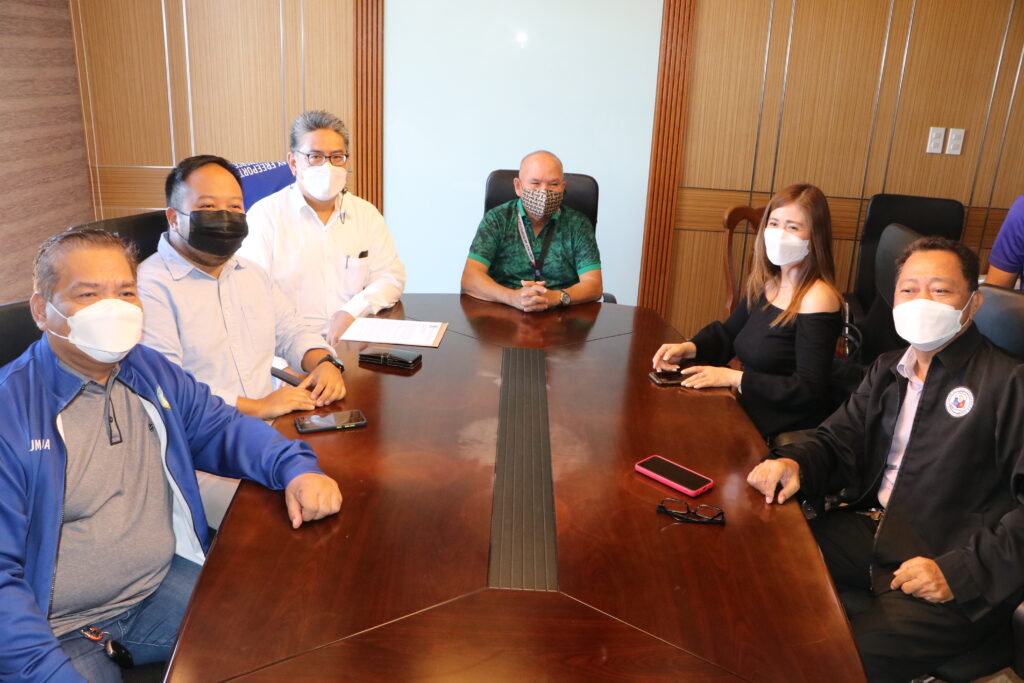 In his first day at work, Paulino met with department managers of the Subic agency, as well as officials of the Subic Bay Freeport Chamber of Commerce—marking his priority as the sustainability of business operations here.
"We need to chart a new course for Subic post-pandemic," Paulino said on Wednesday. "As we all know, the COVID-19 health crisis also made a deep impact on business and productivity in this Freeport, so a lot of corrective measures need to be in place."
"I intend to tap the cooperation and support of all stakeholders in the Freeport and in the surrounding communities so that we can attract more business, employ more people, and make full economic recovery as soon as possible," he added.
He said that he would pursue an inclusive policy so that SBMA programs and facilities would benefit more residents in nearby communities.
Paulino asked the SBMA board of directors to cancel the entrance fee to Remy Field, a popular sports venue here, so that residents, especially athletes and health enthusiasts, can use it freely. The SBMA previously charged an entrance fee of P20 for the upkeep of the facility.
"'Yung konting paglalaro ng mga bata, h'wag na nating singilin pa. Maliit na halaga ang entrance fee, kumpara sa mararamdaman nila na sa kanila ang Subic Bay Freeport," Paulino said.
Paulino was first elected mayor of Olongapo City in 2013 and later on won another two successive terms. His son Rolen Jr., who is the incumbent mayor, succeeded him in 2019.