Prioritizing the safety of its customers, employees, and tenants in mind, SM City-Lucena held its annual Joint Tactical Inspection and General Assembly of its security force at mall's open parking area last Apr. 21.
Now on its 13th year, it is an annual event conducted by Customer Relations Service (CRS) Department of SM to ensure the readiness and capability of the security force of SM City-Lucena to determine their compliance with the standards set forth by the company and the PNP, to fulfill the duties of ensuring the security and safety of the mallgoers.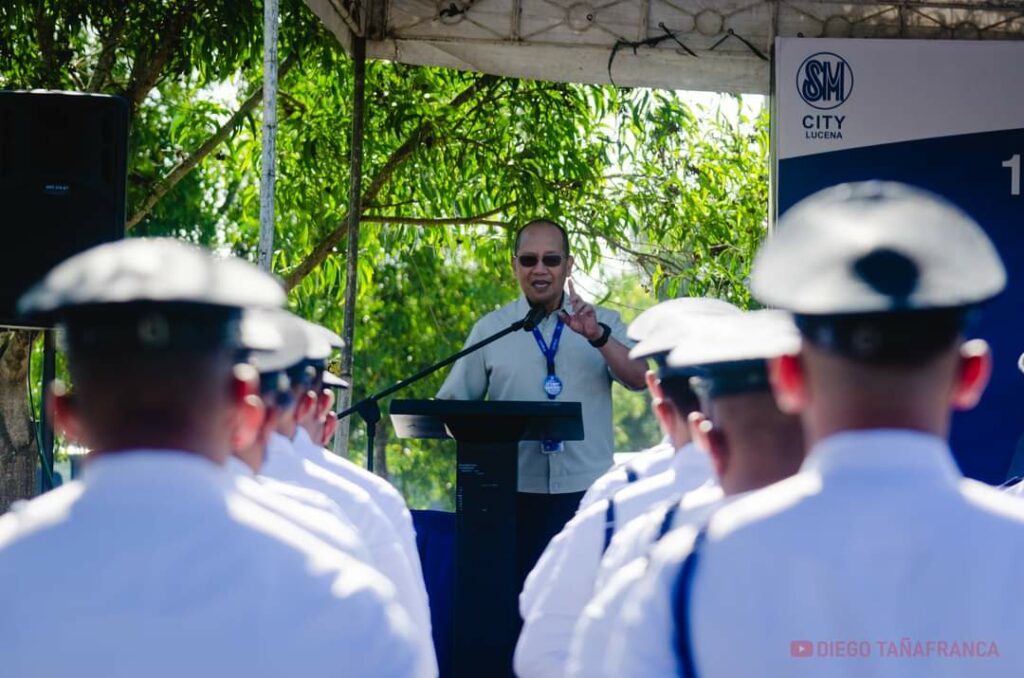 The inspection was conducted under the leadership of Senior Assistant Vice-President for CRS of SM Supermalls Almus Alabe with SAVP for CRS-SM Retail Charleston Tan and AVP for CRS-FRG Victor Santiago.
Alabe congratulated the SM City-Lucena's CRS and mall guards for the job well done. He also asked to continue to support and work together as one, always think as one, move as one and show everyone that they are solid and united to make sure that they care for their customers and that they have basic duties not only for everyone but primary to themselves.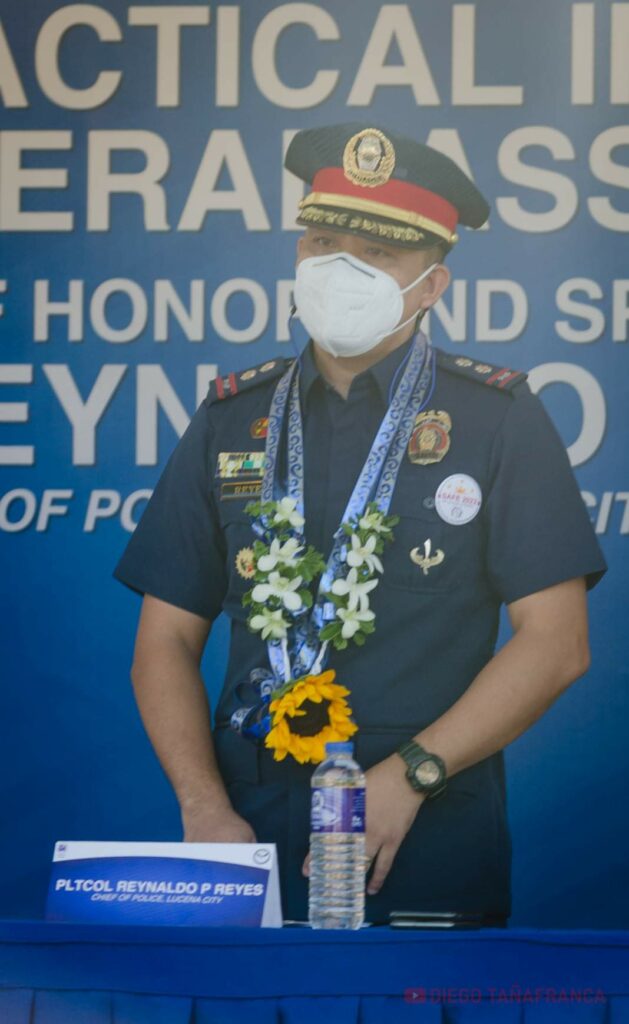 Lucena City Chief of Police LtCol Reynaldo Reyes graced the occasion as guest of honor and speaker.
Reyes commended the security personnel of SM City-Lucena for carrying out their duty excellently to secure their customers.
Reyes also asked the security force to continue to work together to maintain the peace and security of the community.
The inspection is undertaken to ensure the guards are always properly dressed, equipped, and supplied completely by their respective Security Agency providers.
Also inspected are armaments and issued firearms, communication equipment and other support gadgets to ensure that they are always functional and ready to use.

Meanwhile, some security personnel who exemplified honesty and trustworthiness by returning valuable recovered items, like cellphones, wallets and bags containing cash were also commended during the event.
Security Agency providers present are Corinthians Integrated Security Inc., Defense Specialist Security Agency Inc., Stanch Security and Investigation Agency Inc. and Vigilantes Security Inc.