Science, Technology, Engineering, and Mathematics (STEM) education in the Philippines gets a much-needed boost as 28 STEM teachers obtained full scholarships for postgraduate studies in Australia. 
This is the highlight of the International Cooperation Agreement (ICA) signing between the Department of Science and Technology-Science Education Institute (DOST-SEI) and Queensland University of Technology (QUT), held on Oct. 21, 2022, at the Philippine International Convention Center in Pasay City.  
DOST Secretary Renato U. Solidum Jr. and DOST-SEI Director Josette Biyo signed the accord for the DOST-SEI, while QUT School of Teacher Education and Leadership Head Prof. Dann Mallet and QUT International Projects Unit Director Dr. Nelson Salangsang represented QUT.  
The ICA signing was witnessed by Australian Ambassador to the Philippines Hae Kyong Yu who outlined the partnership's significance.   
"We all know that science, technology, and research doesn't happen by itself. It all starts in a classroom with students inspired by teachers who create a sense of fun and excitement around STEM. How exciting that we got excellent teachers going to QUT to become even better experts," she said in a well-applauded speech at the ceremony.  
An economist, Amb. Yu, reiterated how science and technology leads to economic growth.
She also cited that the ICA is an opportunity to welcome Filipino STEM educators to the dynamic Australian alumni community, and a means to emphasize the remarkable ties of Australia and the Philippines.  
Project SASE: from STEM teachers to education leaders 
The partnership will fuel DOST-SEI's "Scholarship for the Advancement of STEM Education" or Project SASE.  
The first batch of scholars are from the Philippine Science High School (PSHS) System.
Sixteen teachers will take Master of Education specializing in STEM Education, while 12 will pursue Doctor of Education at the QUT in Brisbane, Queensland, Australia, to commence in Jan. 2023.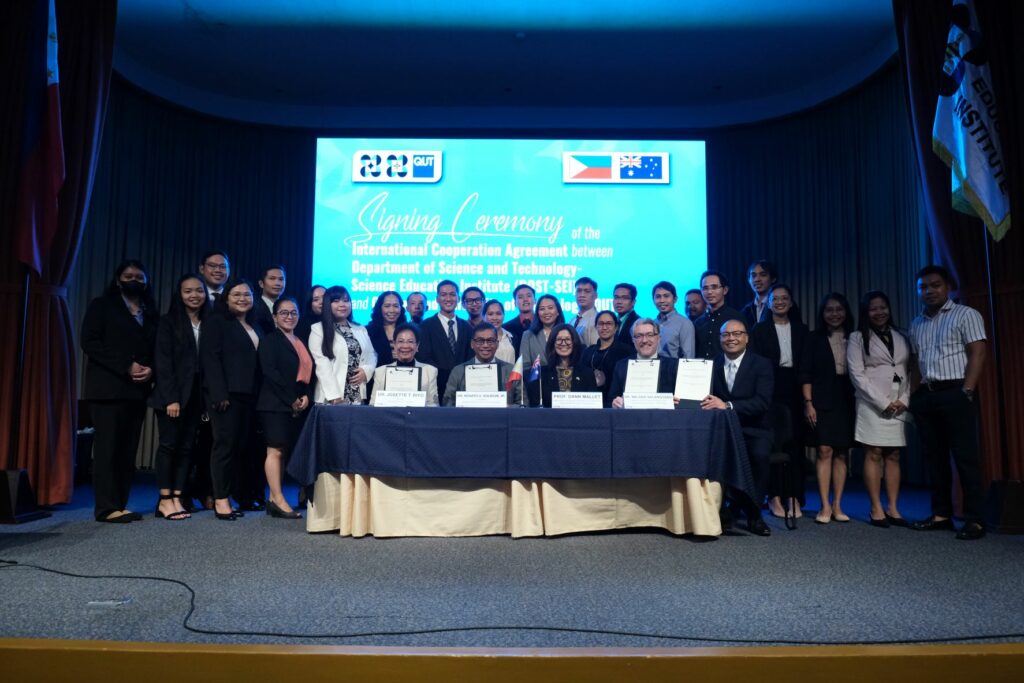 "This is another milestone for the DOST-SEI, one that is so special to us because it is an outcome of our recent Executive Leadership Training in Australia," shares Dr. Biyo.
She credits SEI Scholarship Division Chief Peter Gerry Gavina for conceptualizing and leading the project.    
Biyo and Gavina led the DOST team who attended the training in May 2022.
They developed six re-entry plans for implementation in 2023, including the League of Developers Initiative (Project LODI), which aims to engage DOST scholars in DOST's digital transformation; the DOST-National Youth Science, Technology, and Innovation Festival; and Project SASE.  
Project SASE is a capacity building program under DOST-SEI's Foreign Graduate Scholarships (FGS).
To date, the Institute has 101 FGS scholars pursuing their graduate studies in 23 different countries, mostly in fields of study not yet offered in any higher education institute in the Philippines. 
The DOST-SEI spearheads the country's science scholarship programs, including the S&T Undergraduate Scholarships which recently awarded more than 10,000 scholarship slots to incoming college students.  
Scholars heed call to improve STEM education 
Project SASE scholars are challenged to develop innovative STEM teaching strategies and lead the transformation of STEM education in the country. 
Ph.D. scholar Erika Eunice Salvador shared that in June 2022, she was among those nominated and shortlisted for the program.
She then submitted her application, credentials, and research proposal.  
After a rigorous screening process conducted by PSHS Campus Directors and Executive Director, she took the English Proficiency Test where she and many fellow SASE scholars received the highest possible marks.  
"This priceless experience comes with a high cost from the taxes of the Filipino people. We are determined to earn our keep as scholars and give back through our service to the Filipino learners," Salvador said. 
She vowed they will "come back better, brighter, bolder STEM educators and doctors," affirming PSHS Executive Director Lilia Habacon's call for them "to be a model of excellence and make the scholarship program a success."  
Dr. Biyo, who also served as PSHS Executive Director, underscored the scholars' responsibility to share their knowledge with STEM teachers from the Department of Education (DepEd).
The PSHS is an attached agency of the DOST.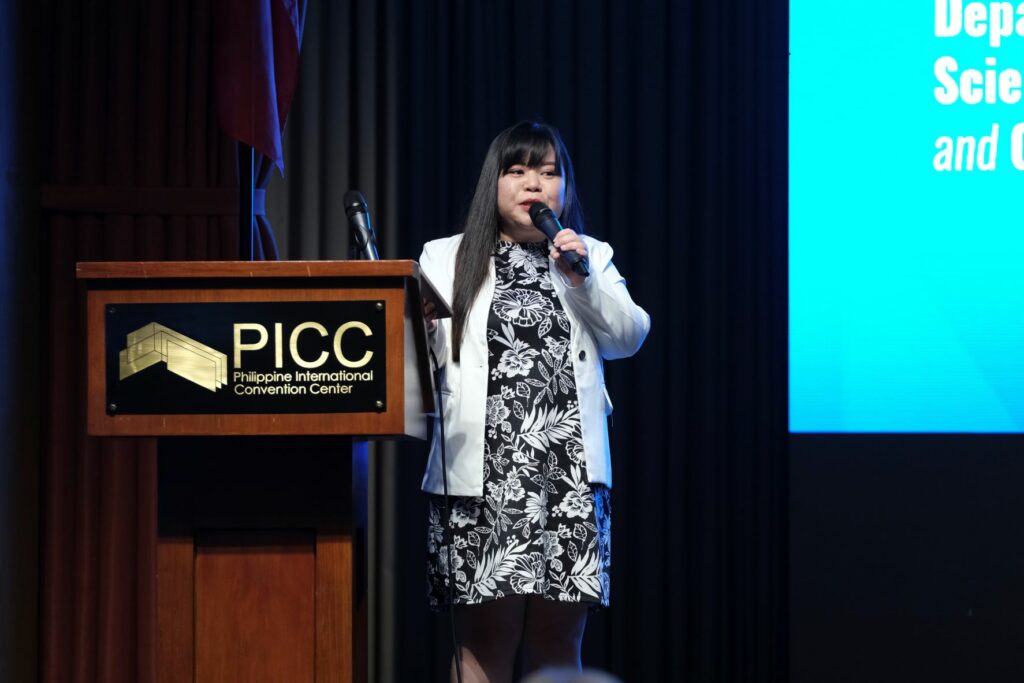 One DOST for you 
For Science Chief Renato Solidum, Jr., the SEI-QUT partnership will strengthen the country's S&T human capital and exemplify the Department's new slogan 'One DOST for you'.
The DOST is refocusing some of its programs to align with the government's economic agenda.  
"We wanted science, technology, and innovation to address challenges faced by key sectors. But to accomplish that, we must build our human capital," he said. 
Sec. Solidum highlighted the importance of qualified STEM teachers in producing competent researchers, engineers, and scientists, especially amid a pandemic and the Fourth Industrial Revolution.