The local government of Botolan, Zambales will mobilize its resources for the
free birth registration of members of the indigenous Ayta tribe, as well as those living in marginalized upland communities, who don't have financial means to register with local authorities.
Mayor Jun Omar Ebdane said his office threw its full support to the PhilSys Birth Registration Assistance Project (PBRAP) and has provided an initial fund of P98,500 for the negative registration of residents in the remote barangay of Maculcol.
"We support the project 101 percent, because this will benefit a lot of our Ayta brethren, most of whom cannot afford to pay for the birth registration of their children," said Ebdane, who joined the launch of the PBRAP program in Zambales last week.
"The Botolan LGU has already allocated P1 million for the establishment of a PSA (Philippine Statistics Authority) office in Botolan so that this project can be sustained and be fully operational," the town mayor added.
Eight Ayta children from Brgy. Maculcol became the first beneficiaries of the PBRAP program in the province last week.
They received their certificate of live birth in security paper during the program launch on Nov. 11 at the Travelers Hotel in the Subic Bay Freeport.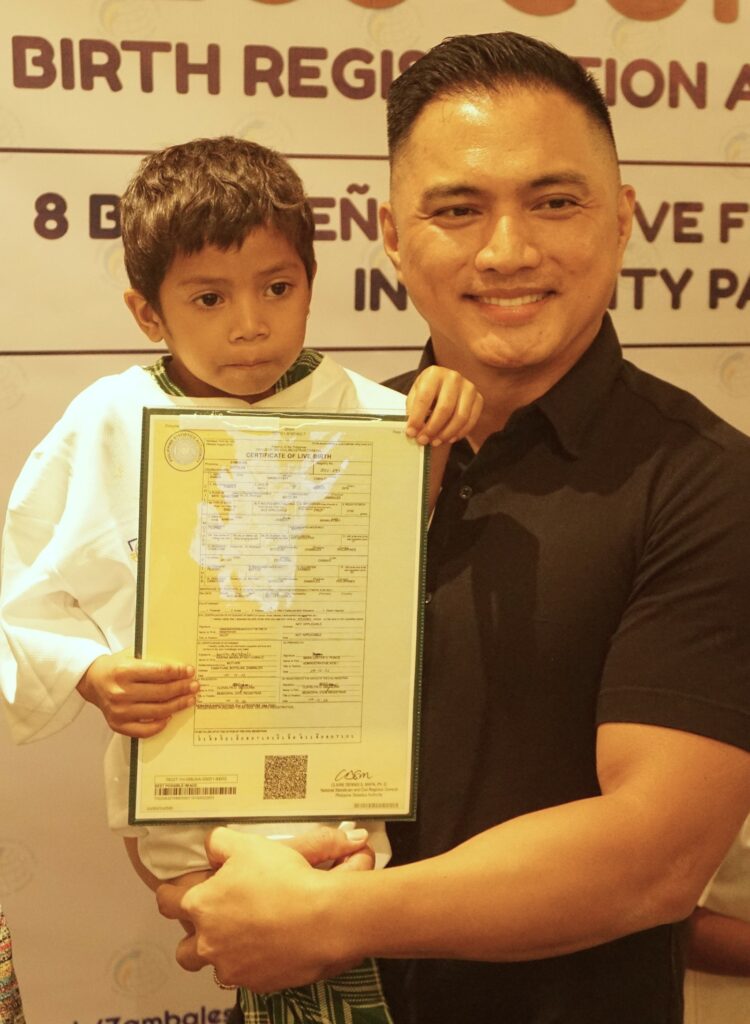 PSA Zambales Chief Statistical Specialist Norman Bundalian said the eight beneficiaries became the first in Central Luzon to receive free negative certification or free verification from the agency.
Botolan Municipal Civil Registrar Clevelyn Deliquina, meanwhile, said that there are 2,403 slots for free registration for Botolan residents.
She said the free registration would provide better opportunity for residents in terms of having a legal document for education as well as employment.
"There's a lot of sad stories about residents who lose opportunities just because they didn't have a certificate of birth," Deliquina added.
The PBRAP program is part of the government's commitment to the 2015-2024 Civil Registration and Vital Statistics Decade which aims to get the birth of least 99.5 percent of Filipinos registered with local authorities.
Target recipients of the project include persons in marginalized communities, indigenous people, Muslim Filipinos, the poorest sectors in the country, and persons currently living outside their place of birth.
The PSA said it targets the free registration of about 16,000 residents of Zambales under PBRAP, with members of indigenous people and marginalized sector as priority.