Young Filipino innovators from all-over the country display their wits and creativity
through their inventions presented in the first-ever BPI-DOST Innovation Awards 2022 held on Oct. 28, 2022 at the Holiday Inn, Makati City.
The Department of Science and Technology – Science Education Institute (DOST-SEI), in partnership with the BPI Foundation Inc., has named the top three inventions that aim to help solve pressing issues on immunization, environment, and health.
These projects emerged as winners of the new BPI-DOST Innovation Awards, formerly known as the BPI Science Awards.
Earning the maiden award is St. Louis University in Baguio City with their project entitled: "TaniKalusugan-BlockVax: A Digitized Immunization Records System using Blockchain Technology," which is a digitized immunization records system that tracks all the vaccinations taken by each person in the country.
It aims to provide ease to health practitioners in organizing and managing immunization data of all Filipinos while keeping the data safe. The team is composed of Charles Marco M. Obispo, Hanna Louiza R. Manalang, and Roby F. Soriano, together with their project adviser Kasima Rose M. Mendoza.
Young innovators from the University of the Philippines – Visayas also received the BPI Innovation Award with its "Carbon Quantum Dots as Innovative Materials for Detection and Removal of Selected Aquatic Pollutants."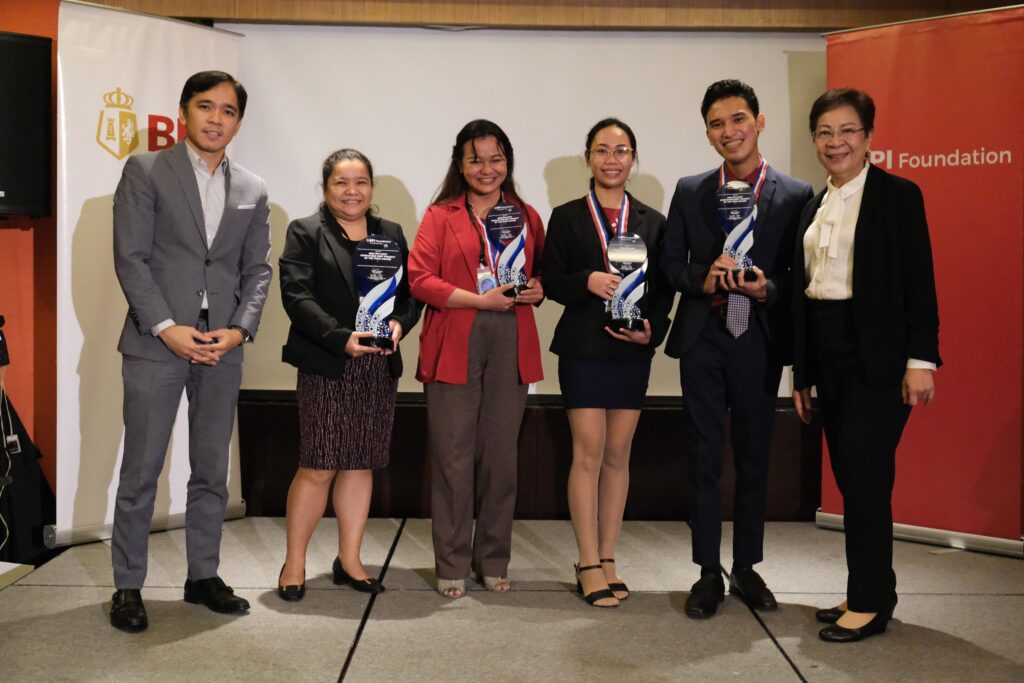 This project explored the potential application of nanomaterials as nano-catalysts for photodegradation of harmful organic pollutants and as nanoprobe for the detection of heavy metals in aquatic environments.
The project is crafted by team members Lorraine Ann F. Mana-ay, Maridel S. Somejo, and Steve C. Turita, together with their project adviser Concepcion P. Ponce.
The third winner is University of Santo Tomas' "Artificial Intelligence-Based Prediction of Colorectal Cancer using miRNA Expression," which designs, trains, and tests artificial neural networks in predicting the likelihood of colorectal cancer in patients using levels of expression of specific miRNAs found in blood plasma and colorectal tissue samples.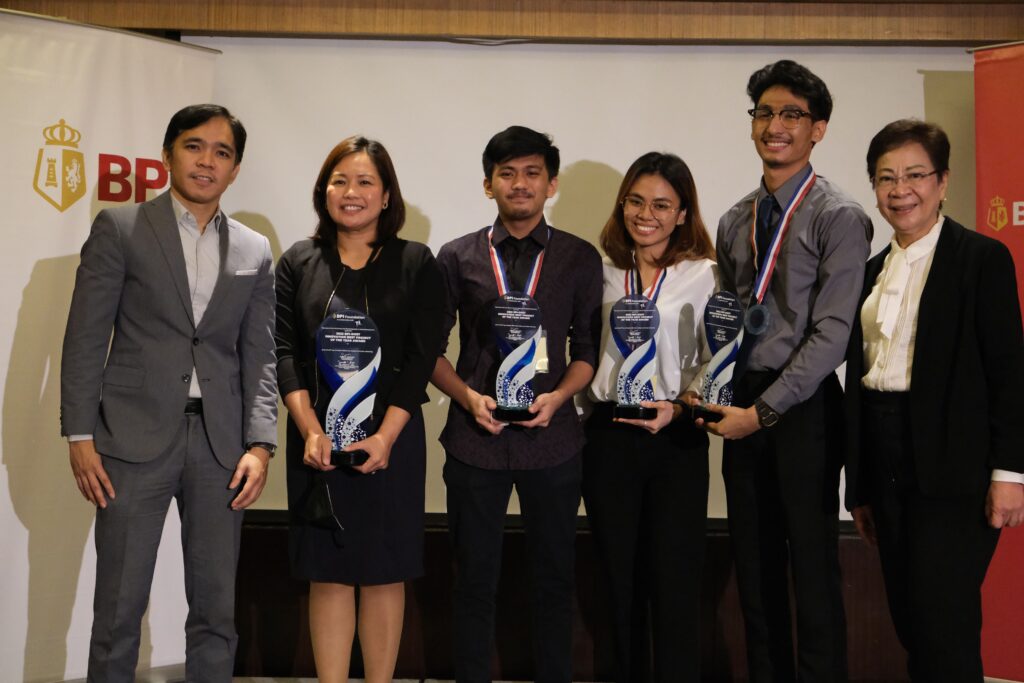 "We aim to challenge our young minds to create innovations that matter for the betterment of our communities and ultimately, our country. We hope to have inspired the young people of today to continue using their gifts to make significant contributions to the country and to help improve the lives of every Filipino," said BPI Foundation Executive Director Owen L. Cammayo.
DOST-SEI Director Dr. Josette T. Biyo also expressed her gratitude to the BPI Foundation for its continued support and partnership in the Institute's advocacy of developing the next generation of science leaders.
"Trust that the DOST-SEI will continue to strengthen its efforts to develop a critical pool of science and technology professionals and to provide opportunities for young innovators like you to pursue significant and valuable careers in science, technology, engineering and mathematics," said Dr. Biyo.
The winners were named after completing workshops on presentation skills, innovation, and creative entrepreneurship, design thinking, patent, technology marketing and commercialization, and collaboration and networking.