IBA, Zambales — Zambales officially started the Christmas season on Friday night with the lighting of giant Christmas trees and a spectacular display of Christmas lights at the capitol building that brought together residents from all over the province.
Governor Hermogenes Ebdane Jr. said the Christmas tree-lighting ceremony and light show at the capitol traditionally signaled the Christmas festivities in the province and the start of similar Christmas-themed displays in the 13 towns of Zambales.
"This is the second time that we're having this merriment since the Covid-19 pandemic, and it's a huge morale boost to Zambaleños, who like everybody else in the country, must contend with the lingering effects of the health crisis and other everyday struggles," Ebdane said after switching on the dazzling lights display.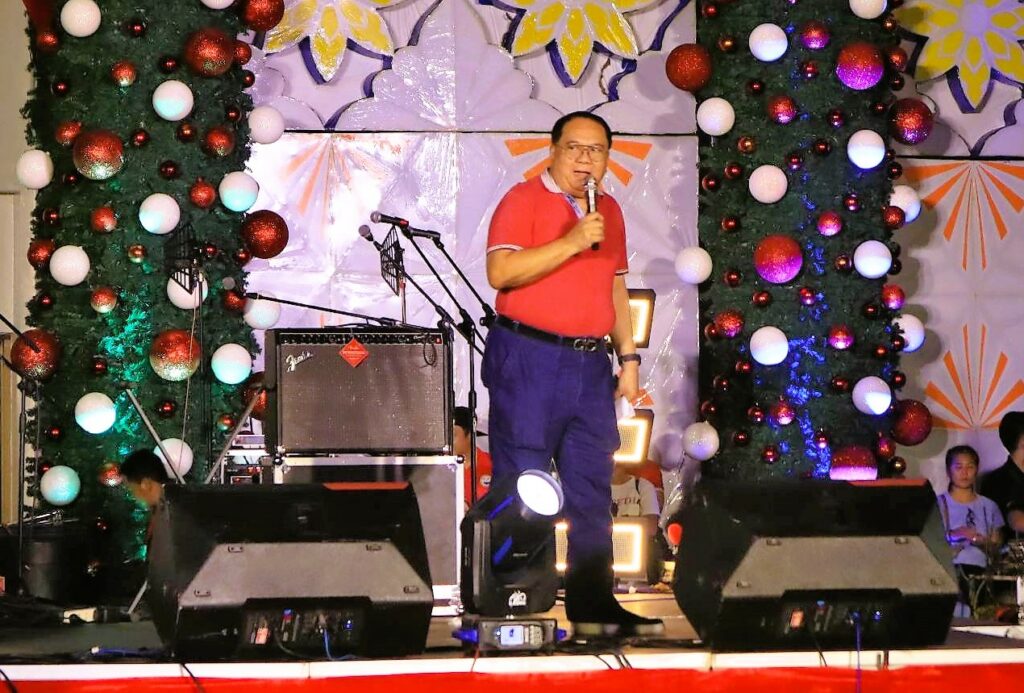 "Our message here is clear: we are together; we are looking forward to better times together; and that with each other, nothing would be too difficult to accomplish," he added.
The light display turned the façade of the Zambales capitol building into an artist's palette of brilliant colors that illuminated giant lanterns and Christmas balls and glitters.
Three giant Christmas trees and two free-standing Christmas wreaths also lit up during the switch-on ceremony to complete the capitol building display.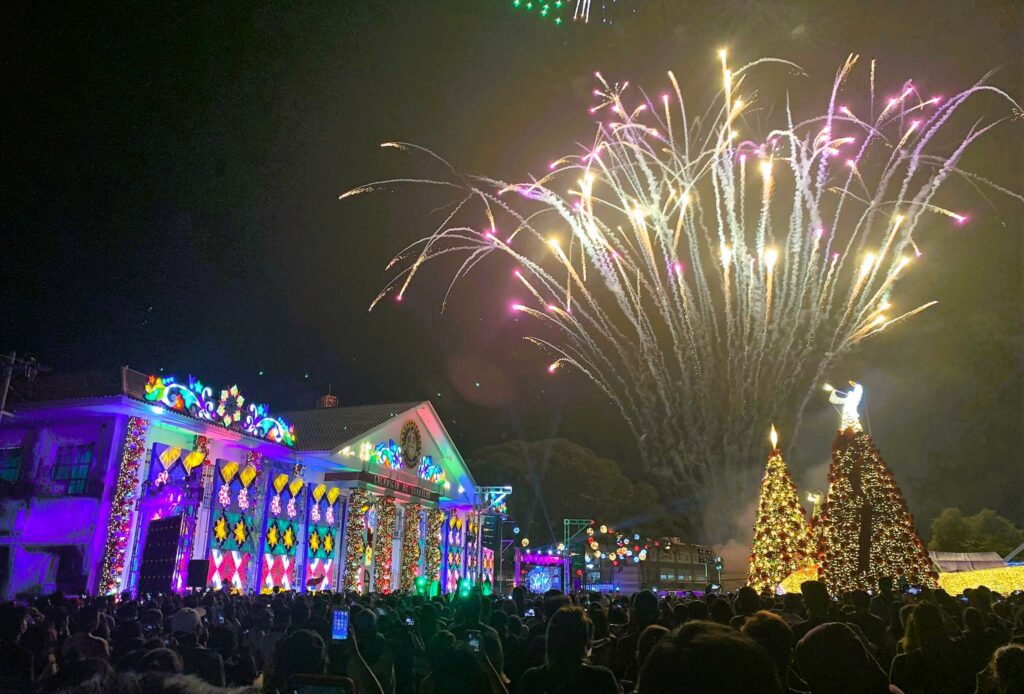 A much-awaited fireworks exhibition then capped the lighting ceremony, which was followed by an entertainment show at the People's Park in the capitol grounds.
The show featured guest singers and performers like Manila pop-band The Juans and Aerolites, Tawag ng Tanghalan sensation Angelica Alvez, and the Sulong Zambales Dancers.
Raffle prizes were also given away during the show to winners who were electronically chosen among residents who registered online for the raffle draw.