Subic Bay Freeport—Tanghalang Maliksi of Sta. Rita High School in Olongapo City was awarded "Best Stage Play" during the recently concluded first-ever Anti-Violence Against Women and Children (VAWC) Theatre Festival 2022 held in Subic Bay Freeport.
Their entry entitled "Magda," depicted various facets of violence against women and children in a musical stage play with Eraserhead songs in their repertoire.
In her welcome speech, SBMA Gender Focal Point System (GFPS) Executive Committee Head Amethya Dela Llana challenged the stage actors to engage, not just in joining the contest, but also in spreading the word to the entire society, thru acting on stage, about the reality of violence that is happening to women and children everywhere.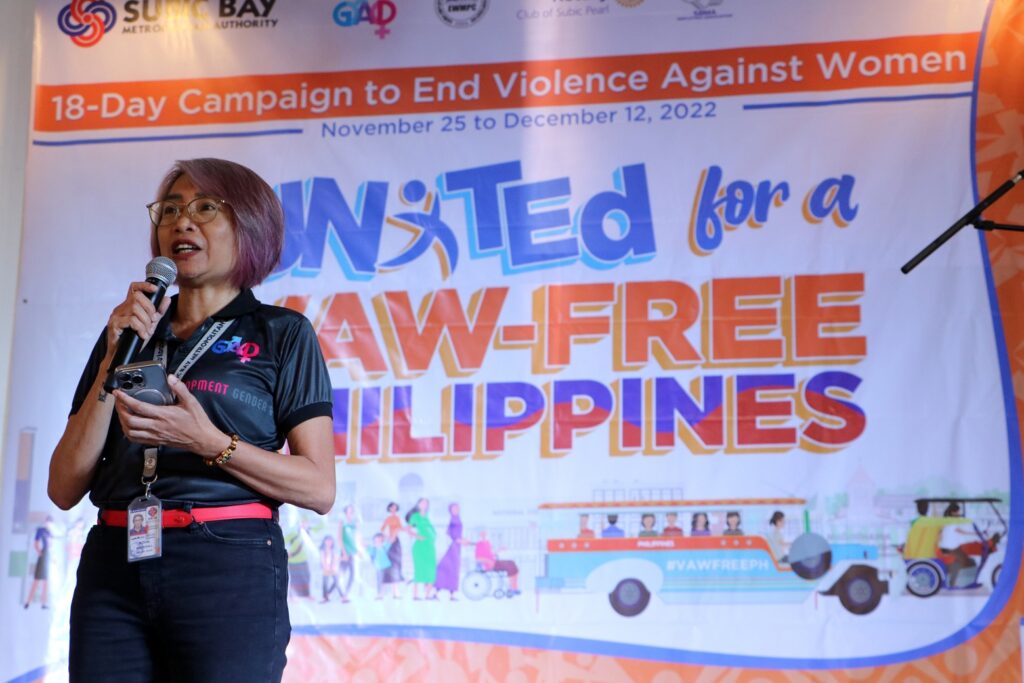 "Theatre Fest 2022 was conceptualized to amplify awareness through entertainment, involving the youth and exposing them early to issues surrounding women and children as we move towards our goal to have a VAW-free Philippines," Dela Llana said.
Dela Llana also said that Theatre Fest 2022 is a project of the Subic Bay Metropolitan Authority (SBMA) Gender and Development (GAD) and is part of the 18-day campaign to end violence against women with its theme, "UNiTEd for a VAW-free Philippines," which kicked-off last Nov. 25 and will end on Dec. 12.
Also participating in the Theatre Fest were Sta. Rita High School Artistic Repertory Theatrical Expression (ARTE) and Association of Barangay VAWC Officers of Olongapo City.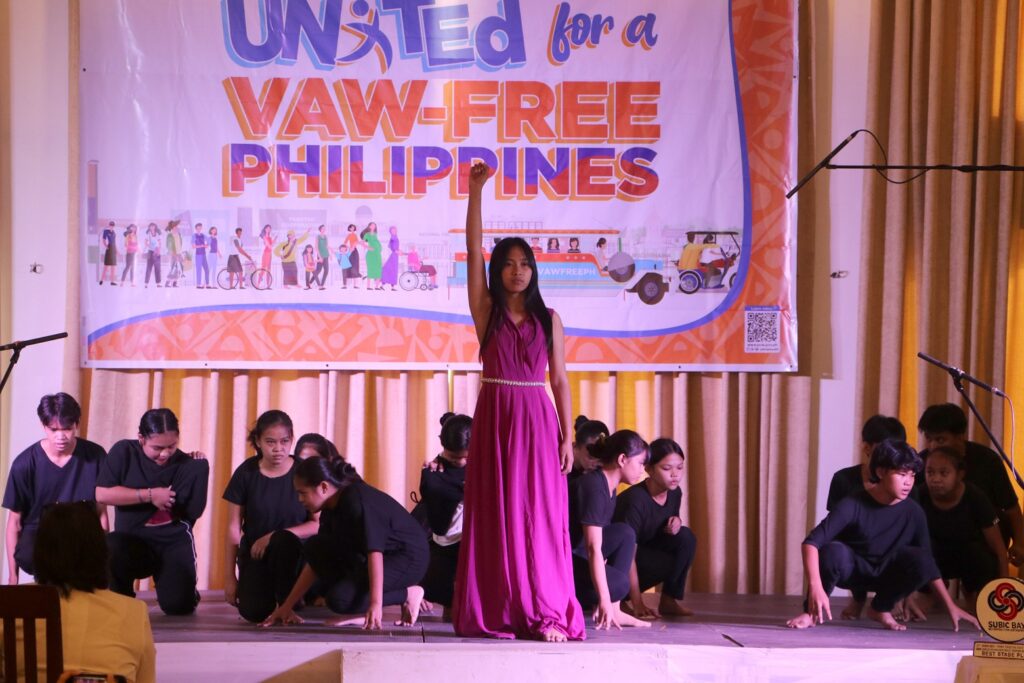 ARTE, also comprised of students from Sta. Rita High School, staged "Iba't-ibang Karanasan sa Iisang Mukha" and bagged 2nd Best Stage Play.
They also got Best Director award for Manuel Gabriel, and Best Actress award for Gweneth Ignacio.
The Association of Barangay VAWC Officers was awarded 3rd Best Stage Play for "Bumangon ka Juana, Laban Lang!"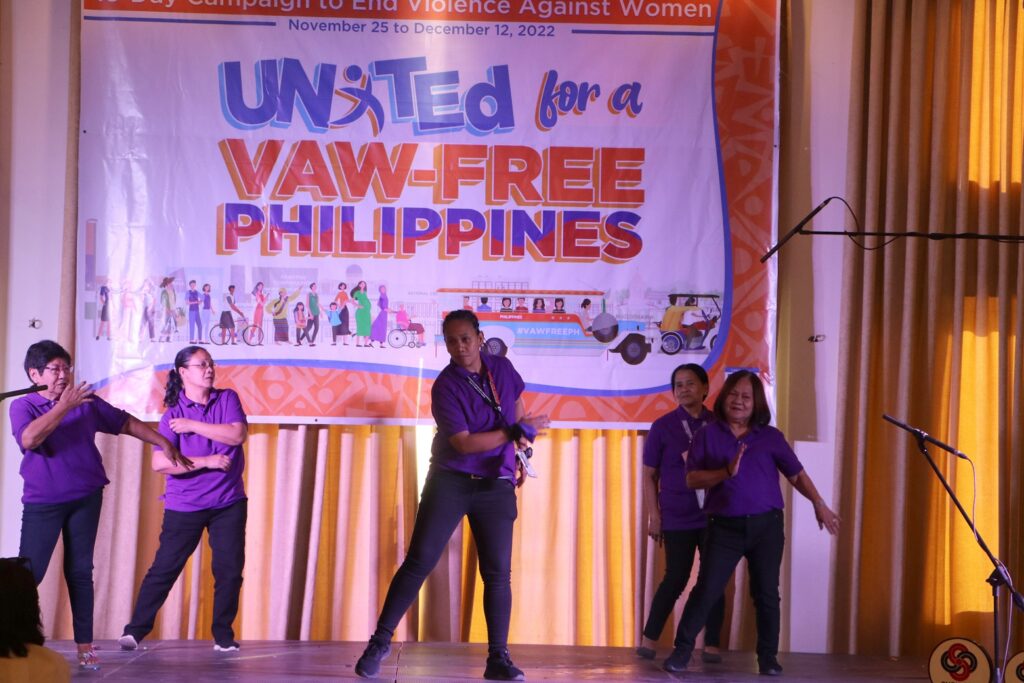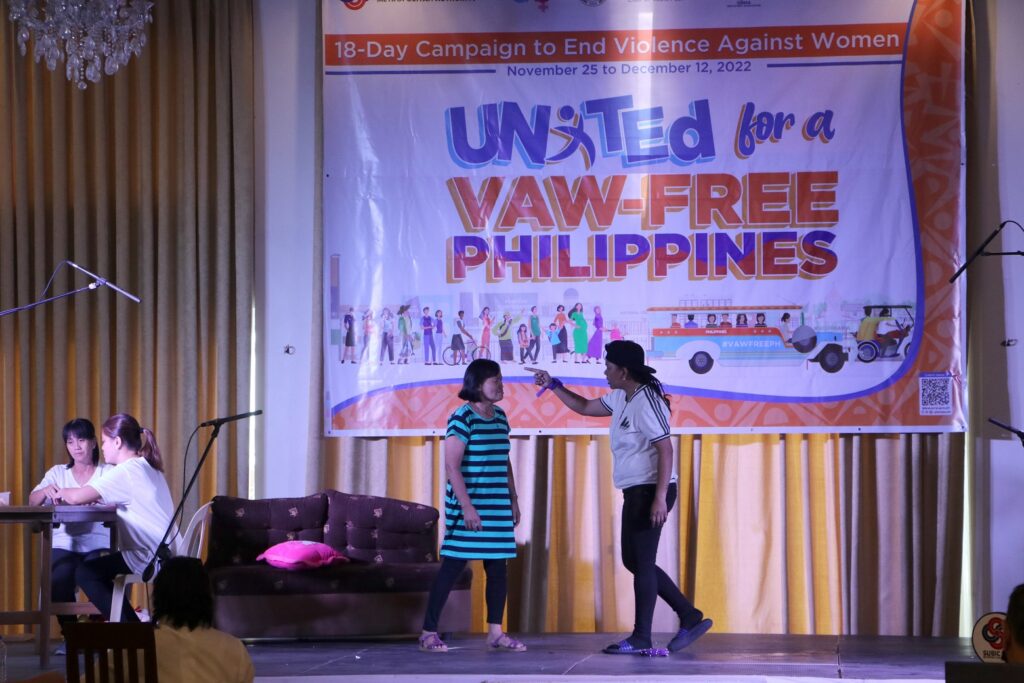 Apart from the Best Stage Play, Tanghalang Maliksi also got the Best Actor award for Chance Arpilleda, Best Production Design and Best Technical Design.
Awardees received a trophy and a cash prize for each award.
Meanwhile, SBMA GAD coordinator DJ Jepsz Eslava disclosed that the SBMA GAD activities in store for next year will be bigger and better.
The Anti-VAWC Theatre Fest 2022 was in partnership between the SBMA, the SBMA GAD- Technical Working Group, SBMA GAD representatives, the SBMA Employee Welfare Multi- Purpose Cooperative, the SBMA Employees' Association, 89.5 Subic Bay Radio, Association of Barangay VAWC Officers, Olongapo City, and the Rotary Club of Subic Pearl.