In one of his classes, Engr. Francis B. Gubangco, a professor at the University of the East asked about the enrollment of Gabriel S. Ignacio as Ignacio's name was not on the official class list and answered that the SM Foundation was still processing his enrollment since he was a transferee.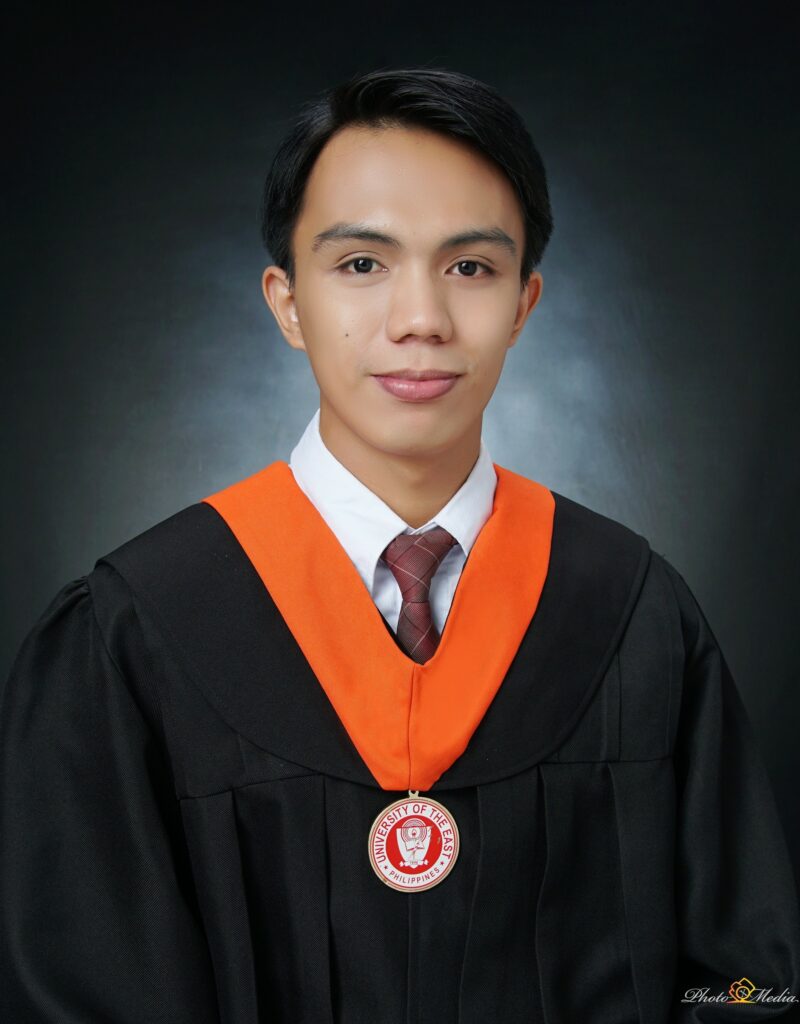 He was both pleasantly surprised and elated he would meet someone whom he shared a common bond—that of being an SM scholar.
This started a rapport between the two.
The discovery that his professor was also an SM scholar surprised him.
"I didn't expect a professor who, like me, was also an SM Scholar. We both had a long talk, sharing our common bond. But it also made me conscious so I had to put more effort in this particular subject."
"I felt pressured especially since some of my classmates knew our "common background, that of being SM scholars of "Tatang" Sy. I needed to be more responsible as a student to prove that I deserved the same opportunity that he had."
Aside from being his professor, Gubangco also became Ignacio's thesis adviser.
"At first, I was nervous because of his reputation and an experienced engineer not only in academe but also in the engineering field. After a series of consultations with our lessons and our thesis papers, I discovered even more of his kindness and dedication as a teacher. He was so hands-on with our thesis giving advices applicable not only at work but also in real life. He was very understanding with my numerous mistakes but very encouraging with my output."
"It was simply that I encountered him as the best professor and thesis adviser. I wished to be like him."
Both professor and student would share their experiences as SM scholars—events, the trips, and the opportunities offered by the SM Foundation to them.
"With the things he shared, I could see how grateful he was to Tatang and how SM Foundation became a great part of his life."
Ignacio is from Bagong Silang, Caloocan City.
He is the youngest child of Ricardo Ignacio and Monina Ignacio who passed on when he was 14 years old.
He graduated last July 2022 with a Bachelor of Science in Electronics Engineering.
Despite financial difficulties, he was determined to finish his college education, taking to heart the lesson his mother had taught him: the importance of education.
Thus, he applied for the SM scholarship with his classmates.
Only three of them made it and he was the only one who chose to avail of the scholarship.
"The scholarship offered by SM Foundation is very important for me because I knew that my family was not capable of enrolling me at a private university more so in an engineering course."
As a scholar, he availed of the opportunity to work during schools break and recalled he was able to make friends with co-scholars at SM Fairview Department Store.
"It's my most memorable experience as an SM Scholar since I am still friends with them and we continue to support each other with the things we achieve in life."
Aside from becoming an ECE, Ignacio wants to be a college professor to be able to share his experiences with engineering students to help them with their college journey.
"Also, I was inspired by my college professors and review center professors of how passionate they were in teaching us."
His professor and thesis adviser Engr. Francis P. Gubangco described Ignacio as one of his best students.
"He had left a good impression and legacy to other ECE students and SM Scholars as well."
Gubangco is a licensed Electronics and Communications Engineer.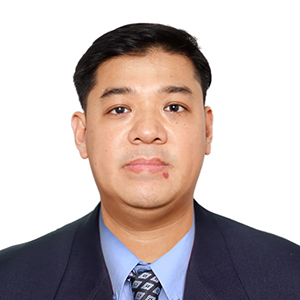 Born in Apalit, Pampanga, he was brought back to Caloocan City after two months as his parents had to return back to work in the metropolis.
He is the third eldest child and has eight siblings.
He graduated from Caloocan High School and became an SM scholar in 1993, one of the first 100 pioneering scholars of SM Foundation.
He first matriculated at Adamson University and later transferred to New Era University.
He competed in BS Electronics and Communications Engineering.
His father had told him that he needed to stop schooling after his high school graduation to give way to his older siblings who were both college students at that time.
"But that didn't stop me to pursue my dreams. I took a part-time job in the summer while waiting for the start of the school year. I need to earn more money for my tuition fee; Wendy's Hamburgers in the morning and Cindy's Restaurant in the afternoon."
One day, his father rushed home telling him he saw an announcement in a tabloid about a scholarship being offered by SM.
"We then rushed to SM Carriedo and filled up the application form. After a few days, I received a letter from SM that I will undergo an interview with the Project Director, Sister Nilda Bernaldes," he recalled.
"Just imagine life if your parents have no permanent job. My father just finished 1st-year high school and my mother was only grade 4. I can say that my family is below the poverty line of society, we have no regular income to sustain the daily needs of our family. I grew up in the slum area of 10th Avenue Caloocan City and this became my inspiration to struggle and study hard to uplift my family from poverty. SM Foundation helped me to achieve this aspiration in life through a better education."
After graduation in 1998 he worked at DVS Systems Corp., as a Design Engineer.
While at DVS Systems, he went to UP Diliman to undergo a training program for Science Research Specialists sponsored by DOST-Advance Science and Technology Institute.
He also worked as a part-time professor at AMATel Caloocan and later applied at NAPOCOR Biñan Power Plant.
"But still I needed to earn more money that's why I applied for a part-time job at UE Caloocan. The chairman of the ECE Department gave me a part-time position during weekdays 6-9 pm and Saturdays 7:30 am-4:30 pm. After that semester he then asked me if I wanted to work as a full-time professor because one of the professors availed of an emergency, I immediately accepted the position and the rest is history."
When he got his job as a full-time professor at the University of the East-Caloocan campus, he started helping his other siblings to obtain their college education.
His brothers, Patrick took up HRM at La Consolacion College, and Walter took up BSIT in PUP Sta. Maria, Bulacan Branch.
Patrick is now working as a Chef in Saudi Arabia and Walter is an IT Specialist in BGC, Taguig.
"I never dreamt of becoming a professor, but I think this is my destiny since I started to join the ECE Department in October 24, 1999. My Ultimate goal is to help other people to achieve their dreams and to become professionals in the future like me. I never stopped helping other people, especially the poor ones. I am pleased to tell SM Foundation that since the year 2000 up to present, I have been the Chairperson for the Committee on Outreach Program for the College of Engineering.This is the Legacy of Tatang…"
Gubangco wants to finish his Doctoral Degree in Production and Operations Management (DBA-POM) after which he will pursue other Doctoral in Information Technology.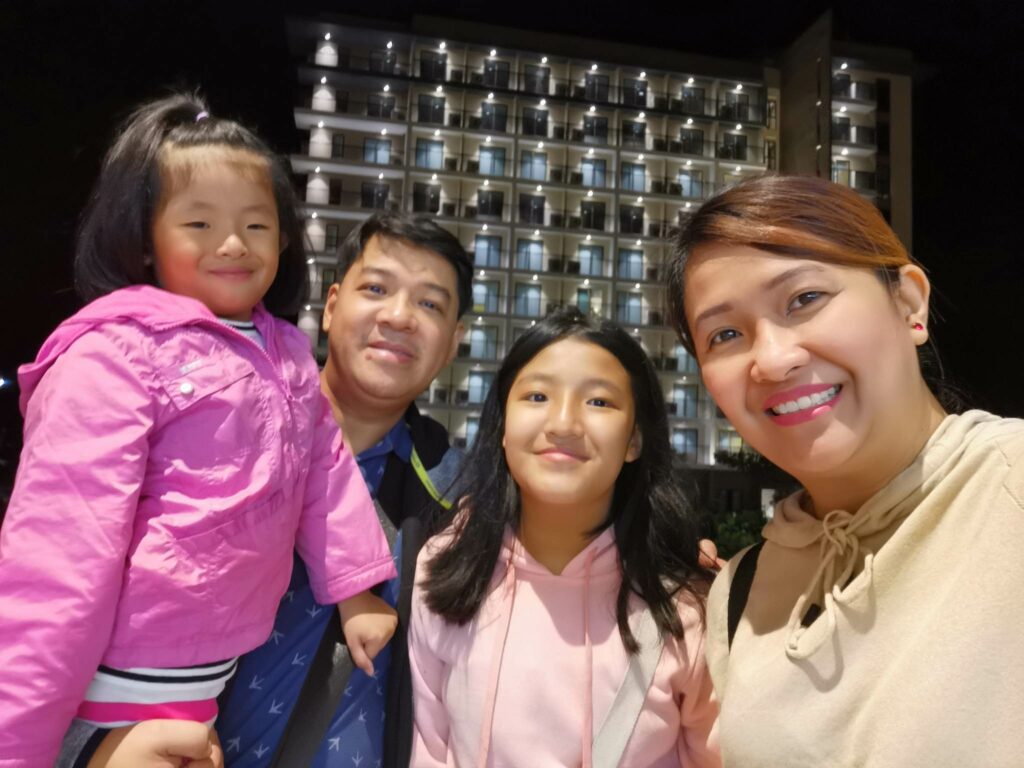 He is married to Celine C. Gubangco, a Bank Officer from Philtrust Bank.
They have two daughters namely Franchesca Nicole who is in Grade 9 and Coleen Hailey, Grade 2, both at UE Caloocan under the Basic Education Department.