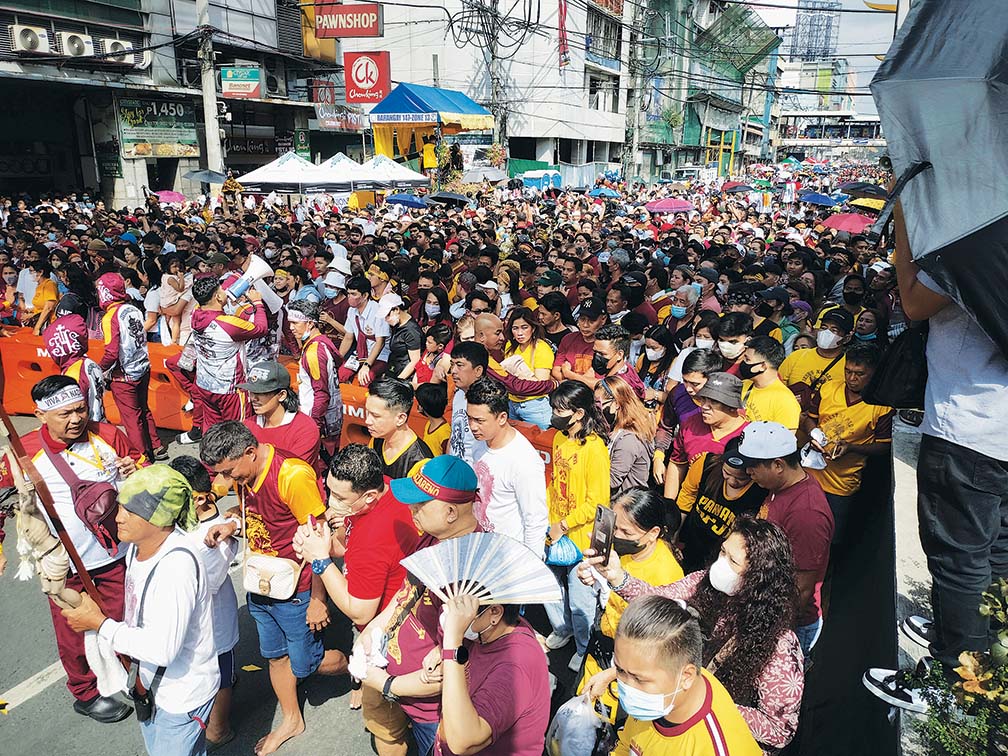 January 9, a non-working holiday in Manila, is the feast day of the Black Nazarene. And this year, 2023, will be the third time that the much-awaited celebration will not include the Traslación—the yearly procession of the life-sized statue of Christ carrying a black cross, slowly making its way along the streets of Quiapo amid multitudes of the faithful.
Inside and outside the Minor Basilica of the Black Nazarene, also known canonically as the Parish of St. John The Baptist, hundreds of thousands of devotees had come to pray.
Masses were held by the hour. And by early Sunday, devotees attended the Walk of Faith from Quirino Grandstand to Quiapo Church.
At the end of the day, more than half a million people had actively expressed their faith.
And as the month of January comes to an end, these photos remind us that no pandemic or misfortune can douse the Filipino's devotion to the Black Nazarene.