IBA, Zambales (February 9, 2023) — The Zambales provincial government has taken up the cudgels for local fishermen who lost their income when a Hong Kong-based cargo ship hit their fish aggregating device (FAD) or payao in open sea recently.
Governor Hermogenes Ebdane Jr. said a government legal team will represent the Masinloc fishermen who are seeking to collect damages from the management of the bulk carrier HC Glory, which was about to deliver coal to the Masinloc Coal-Fired Thermal Plant when the incident occurred on January 17.
"We will definitely back up our people in their quest for justice," Ebdane said. "I have already instructed our legal team to represent the fishermen, and the matter has also been referred to the agriculture and legal committees of the Sangguniang Panlalawigan to see what further assistance we can render," he added.
Members of the New Masinloc Fishermen's Association (NMFA), the group that owned the destroyed payao, are seeking a total of P900,000 in damages from HC Glory, which is operated by the Hong Kong Haichang Holdings Group, Ltd.
NMFA president Leonardo Cuaresma said the sought-after compensation accounted for P150,000, which is the cost of the destroyed payao; P360,000 in unrealized income from the scheduled payao harvest; and P390,000 for income from hook-and-line fishing by the 36 NMFA members that was lost when their payao was destroyed.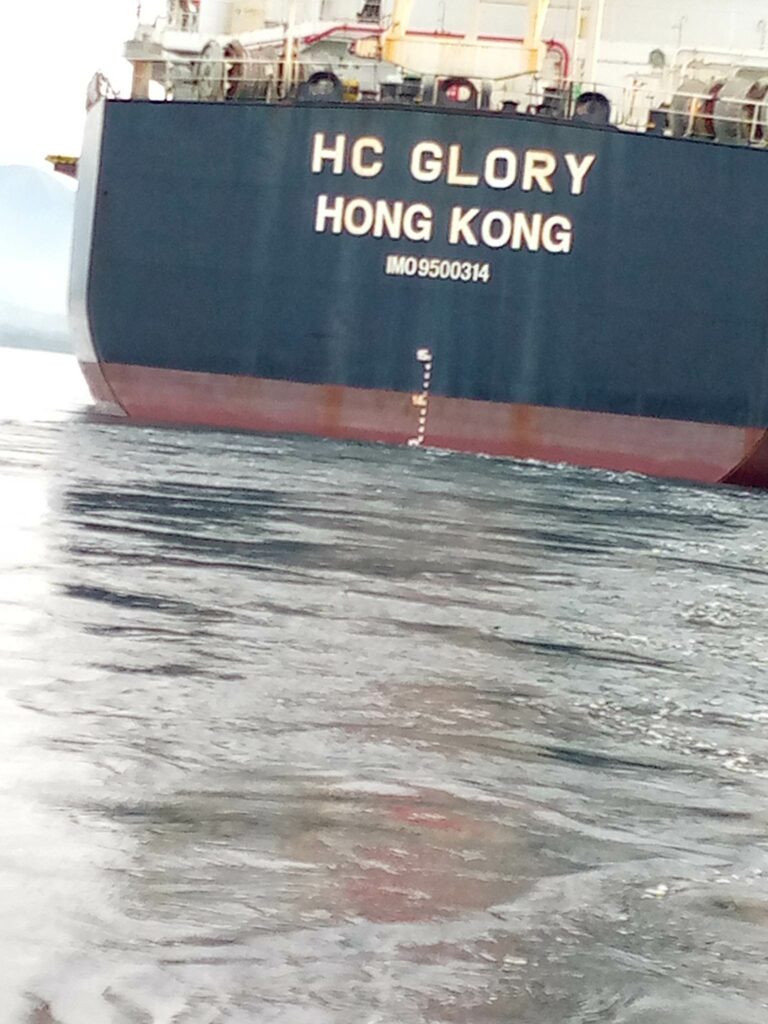 Cuaresma said around 30 fishing boats were at the vicinity of the payao that day when the ship plowed right though the fishing equipment.
He said his group has already filed a complaint with authorities, who had met with the ship master when HC Glory unloaded its cargo at the Masinloc coal plant.
However, while the ship master acknowledged the incident, he denied in a formal declaration that the vessel damaged the payao.
HC Glory had since left port after completing delivery of its coal cargo in Masinloc.
Ebdane noted that aside from claims on destroyed property and income losses, the incident also highlighted the need for safety measures for local fishermen looking for livelihood in the open sea.
"There have been several reports of incidents like this, only undocumented. So, we have a lot to learn and assess and evaluate from this incident," Ebdane said.
"The payao project in this case has also been funded by a government loan, so we are taking a special interest on this," he added.