Bayanihan kicks off 2023 with performances at the prestigious Royal Opera House Muscat in the Sultanate of Oman.
Together with top dance companies from Brazil, Romania and hosts Oman, Bayanihan performed last January 26 and 28 to a sold-out audience.
Sentro Rizal Muscat, under the auspices of the Philippine Embassy in Oman led by Ambassador Imelda M. Panolong, likewise presented a special performance of the Bayanihan for the Filipino and diplomatic communities.
A first for the Philippines and a milestone for the Bayanihan as the first Philippine dance company to perform at the Royal Opera House Muscat, Bayanihan continues to bring the best of the Philippine culture and the artistry of the Filipinos to the rest of the world after their historical performance in Riyadh, Saudi Arabia last year.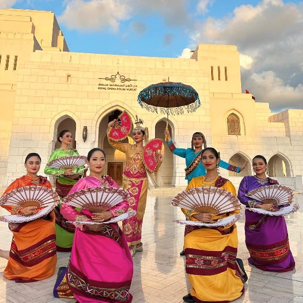 This engagement was made possible through the generous support of the National Commission for Culture and the Arts, in cooperation with the International Folklore Development Association and the Philippine Embassy in Oman.
Bilateral relations between the Philippines and Oman formally started on Oct. 6, 1980.