Sunshine Classics opens its 4th season on Wednesday, March 22 at 6 pm at the Roof Deck of Sunshine Place Recreation Center, 56 Jupiter Street Makati.
"Schubert in Sunshine" will be the maiden concert of the series.
The audience will have the rare opportunity to catch Filipino-American tenor Arthur Espiritu, who frequently performs in opera halls around the world such as in Germany, Lithuania, Australia, Ireland, USA, Austria, Italy, Switzerland, and the Netherlands.
He will be performing Schubert's beloved song cycle, Die Schoene Muellerin, together with pianist Mariel Ilusorio.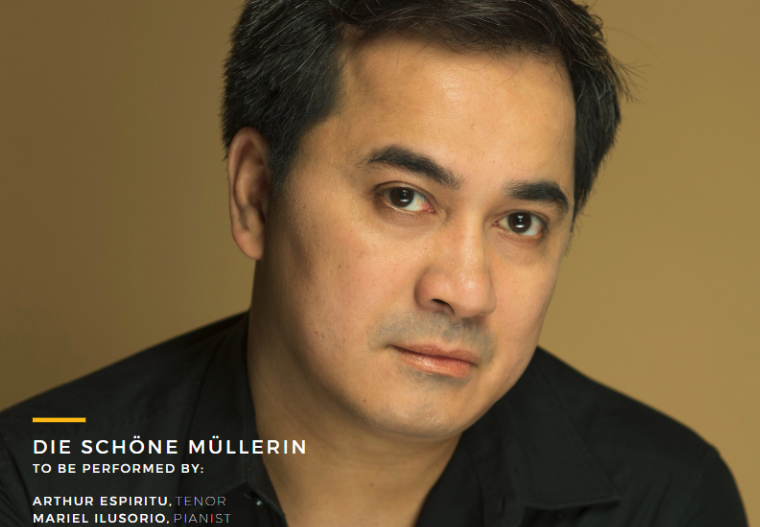 There will be five concerts this season.
The next concerts are as follows: "Young Stars Shine" on May 21, featuring talented musicians ages 9-13 (Gio de la Cruz, marimba; Onyz Daquila, voice/piano; Aninaw Velasco, piano; Teddy Tan, violin); "Tomorrow's Musical Leaders" on July 12 (Adrian Nicolas Ong, violin; Jet Chong, piano; Franz Andra, clarinet); "100% Filipino" on September 23 (featuring an all-Filipino program with violinist Gina Medina Perez and pianist Mary Anne Espina); and "The Best of Chamber Music" with guests including violinist Noel Martin.  
Tickets are available for individual concerts as well as for the whole concert series. 
Tickets must be purchased in advance to reserve seats due to limited seating. 
Sponsors include PI Foundation, Casa San Miguel Foundation, and 98.7 DZFE.  
Please contact Mariel Ilusorio at 09177092255 marielilusorio@hotmail.com for more information and ticket reservations.