BOTOLAN, Zambales — Fishermen from Masinloc, Zambales who lost their livelihood when a Hong Kong-based cargo ship ran over their fish aggregating device or payao in late January now hope to go fishing again with fresh funds to build a new payao.
This after Zambales Second District Representative Doris "Nanay Bing" Maniquiz on Friday released a total of P150,000 in livelihood assistance to the fishers' group New Masinloc Fishermen's Association (NMFA) for the replacement of their lost fishing equipment.
Nanay Bing said she gave the assistance while the fishermen are pursuing a legal case against the bulk carrier HC Glory, which ran over the NMFA payao on Jan. 17 as it was about to deliver coal to the Masinloc Coal-Fired Thermal Plant.
"I'm giving this to you as assistance so that you can now build a new payao and continue earning livelihood," Maniquiz told the fishermen after handing them a P150,000-cheque here on Friday.
"I hope that you will put this to good use so that you can provide more for your families again," she added.
The cheque covered livelihood assistance of P5,000 each to 30 members of the association.
The total amount of P150,000 would enable the group to build and install a new fish aggregating device.
The Zambales solon earlier promised help to the fishermen upon learning of their plight after NMFA chairman Leonardo Cuaresma implored government agencies and local officials for legal assistance, pointing out that the incident which destroyed their payao occurred just 16 kilometers offshore.
The fishermen sought a total of P900,000 in damages: P150,000 for the destroyed payao; P360,000 in unrealized income from the scheduled payao harvest; and P390,000 for income from hook-and-line fishing by the 36 NMFA members that was lost when their payao was destroyed.
Maniquiz noted that Governor Hermogenes Ebdane Jr. had earlier announced legal assistance for the Masinloc fishers in their quest to seek damages from the management of HC Glory, thus prompting her to offer immediate financial assistance while the legal action to collect damages is being pursued.
"I know that the fishermen would need a new payao as soon as possible because their livelihood and economic survival would depend on it. They cannot postpone living while waiting for the money from the management of HC Glory," she pointed out.
NMFA members led by vice chairman Rodencio Edora and NMFA secretary Honorio Mandario Jr., meanwhile lauded Nanay Bing's timely assistance upon receiving the cheque last Friday.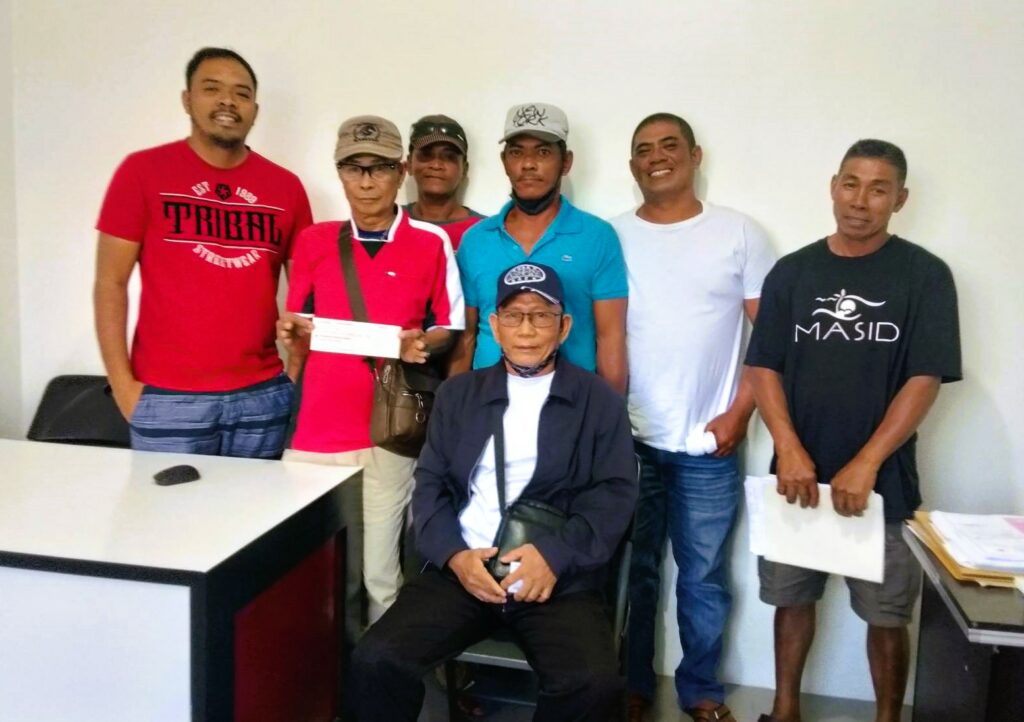 "We cannot thank enough Congresswoman Nanay Bing Maniquiz for what she has done for our group, as well as the other fishermen from Masinloc who are not part of our organization but who also used to fish at our payao," Edora said.
"This is a big help for us and our families, which we will not forget," Mandario added.