MANILA, Philippines, 10 March 2023 –  In celebration of International Women's Day,  the Philippine Commission on Women (PCW) in partnership with the United Nations and UN Women in the Philippines gathered stakeholders and private organizations to showcase the efforts and programs they've worked on together in order to promote a prosperous and inclusive society.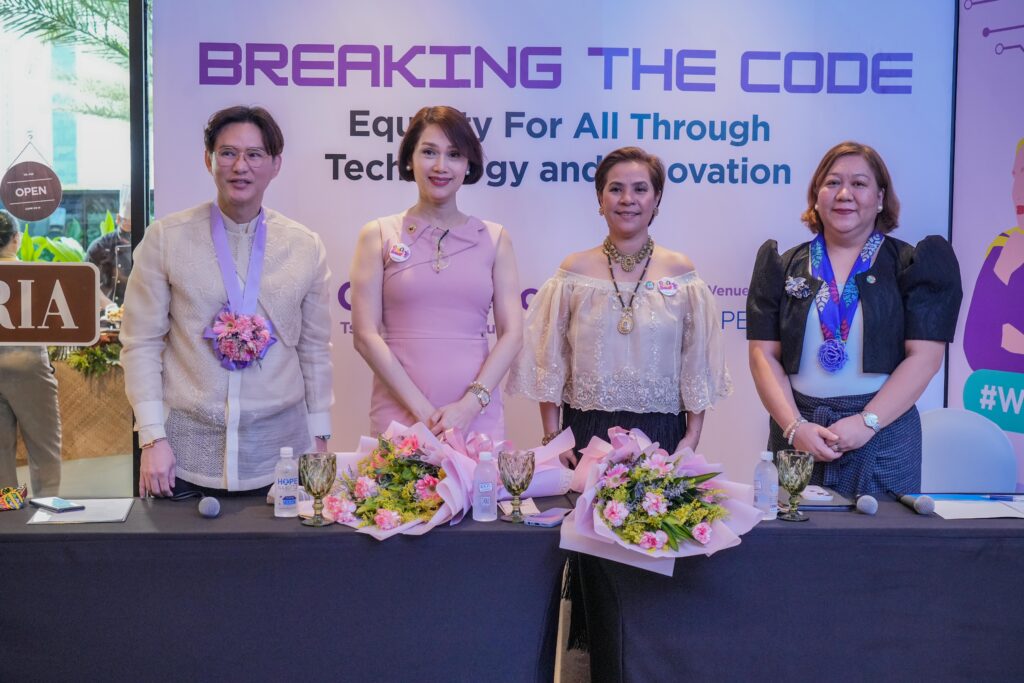 In her keynote speech, the Honorable Vice President Sara Z. Duterte highlighted the importance of breaking the code for equality by evolving past traditional culture and social norms that created barriers between genders.
Instead, she advocated for the creation of programs such as providing funding for womenpreneurs, alternative learning systems, and healthcare availability that would create equal opportunities for women in both education and workplace.
She advocated narrowing the gap in digital accessibility which in turn gives women and girls the equal opportunities as men allowing them to prosper and avoid getting boxed within traditional norms.
Speakers from different private organizations also joined in panel discussions that discussed creating positive impact on mental health, safe spaces through communities, and maximizing innovations for women.
Working with private organizations for women empowerment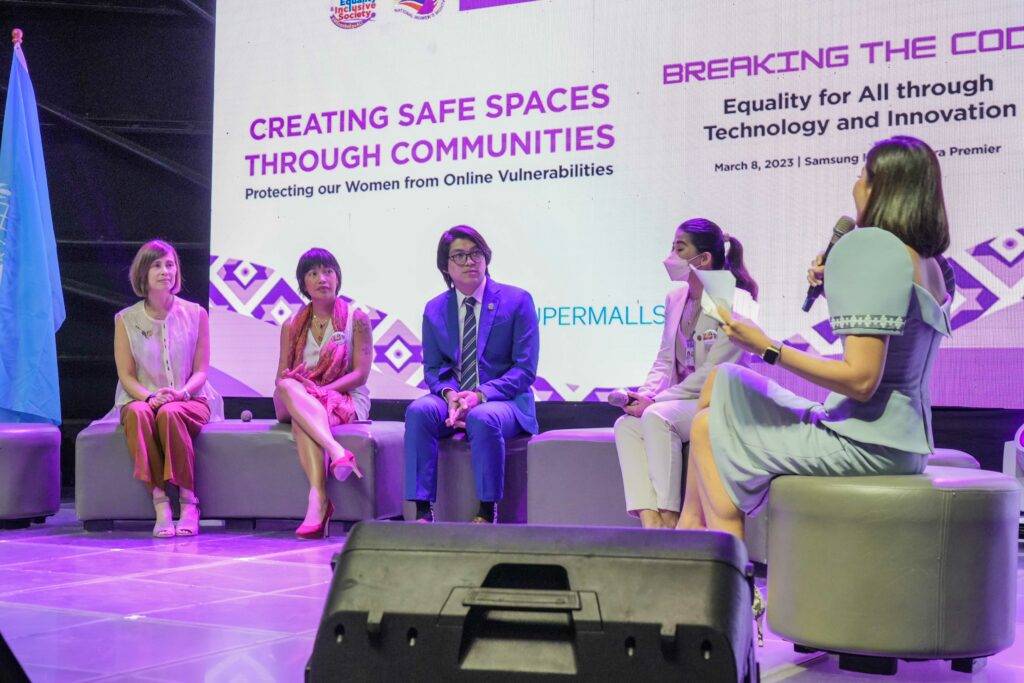 Through UN Women, the entity dedicated to gender equality and the empowerment of women, the UN bridged together stakeholders and private organizations committed to the same cause. 
Among their largest partners is SM Supermalls that had signed the UN's Women Empowerment Principles (WEPs) in 2021.
Steven Tan, President of SM Supermalls, spoke at the event about the different efforts that the company has committed to nurture and uplift women employees such as a continuing education series on safe spaces, self defense, mental health awareness, work-life balance coaching, and productivity workshops.
"I applaud all of you for leading today's discussion on uplifting women through digital technology and you have our assurance that we will always be your partner in providing a safe, secure and fun space for girls and women, a nurturing place where opportunities are equal, as we work towards a society where all voices are heard and no one is left behind," said SM Supermalls President, Steven Tan.
Continuous Effort Towards Equality
Gustavo Gonzalez, UN Resident Coordinator in the Philippines, said, "The digital gender divide prevents young girls from getting access to their her daily lessons, young women to complete her education, rural women to own her own bank account to feed her family or get employment. Inclusive digitalization and gender equality will be a cross-cutting theme across pillars of the new UN Philippines Cooperation Framework. By closing the digital gender divide, we will together build a more resilient and inclusive society."
A key partner in all of the UN's efforts is The Philippines Commission on Women.
To make sure that all efforts towards equality are being acted upon, the commission is mandated to create an enabling environment for government and stakeholders to be more responsive in achieving gender equality and the empowerment of all women and girls by establishing policies for the same goal.
As Atty. Kristine Rosary E. Yuzon-Chaves, Executive Director of PCW, said, "Every National Women's Month Celebration is a call to action. We urge development partners, government agencies, private institutions, civil society organizations, the academe, and local government units, from the provincial to the barangay level, to pledge and take concrete steps in fulfilling women's rights and well-being."
The work towards equality continues even after International Women's Day.
As important as it is for private organizations to come together towards this goal, everyone should also pitch in making an effort to promote and practice equality for all in order to give women and girls the same leverage as men in the workplace and in job opportunities.
"Partners and stakeholders play an important role in making equality a lived reality for everyone through policies, mechanisms, and programs that promotes, protects, and upholds women's human rights as we work hand-in-hand with communities, decision and policy makers and implementers," as emphasized on by Lenlen Mesina, UN Women Country Programme Coordinator.
With continuous government support as discussed by Congresswoman Geraldine Roman on efforts of the Congress, laws that are being pushed by our leaders, NEDA, DICT, other law-making bodies, and with the commitment of President Bongbong Marcos, more and more lives of women across the country even in rural areas are changed through digital technology and innovation.
Visit and follow the UN Women Asia and the Pacific on Facebook for more information and the latest updates.