A Celebration of Filipino Creativity and Artistry.
Support local this summer as Kultura's Filipino Design Studio opens once again this March.
After its successful debut at Kultura The Podium last Sept. 2022, the Filipino Design Studio will now be popping up at SM Aura Premier from Mar. 16 to April 2 this year.
Envisioned as a space of inspiration and community, our aim for the Filipino Design Studio is to highlight and support exceptional local talent.
Here, we endeavor to bring you a specially curated roster of guest brands alongside Kultura's house brands.
Discover beautifully crafted local finds in fashion, beauty, home, personal care, modern Filipiniana, and pasalubong-worthy goods, all in one dreamy space.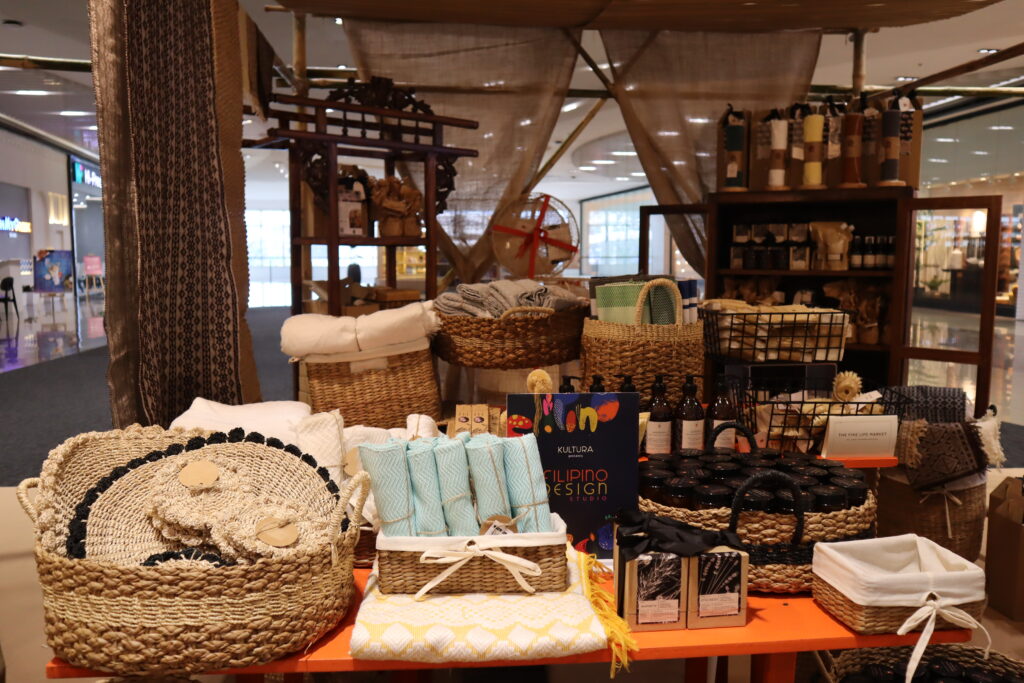 Opening just in time for summer, this year's Filipino Design Studio will showcase tropical-inspired finds in a setting of earthy neutrals and natural materials that conjure up idyllic Philippine getaways.
This year's line-up will include chic resort wear from Niño Franco, Azucar, and 17 Hacienda Mar; statement accessories from Flutter and Matthew & Melka; vibrant tikog bags and home accents from Eva Marie; sophisticated clutches from Adela Puls and Anmarie & Co.; and classy fans from Casa Mercedes. You can also look forward to mindfully-made personal care from Shepard, Savonille, and For Keeps; towels, bags, and bamboo items from 11th Earth Home Décor; and handwoven baskets, storage, home accessories from Habi Home, and other beautifully handcrafted Filipino finds. 
Visit Kultura's Filipino Design Studio: Summer Pop-Up from March 16 to April 2, located the 3rd Level Atrium (across the Kultura store) SM Aura Premier, Bonifacio Global City.
ILAYA COUTURE – modern Filipiniana designs featuring variations of the terno or butterly sleeves.
ESTUDIO AZUCAR  – relaxed fashion to take you through your days in comfort and style
NIÑO FRANCO  – effortless blend of modern fashion with traditional ethnic hand-embroidery of the T'boli tribe in Mindanao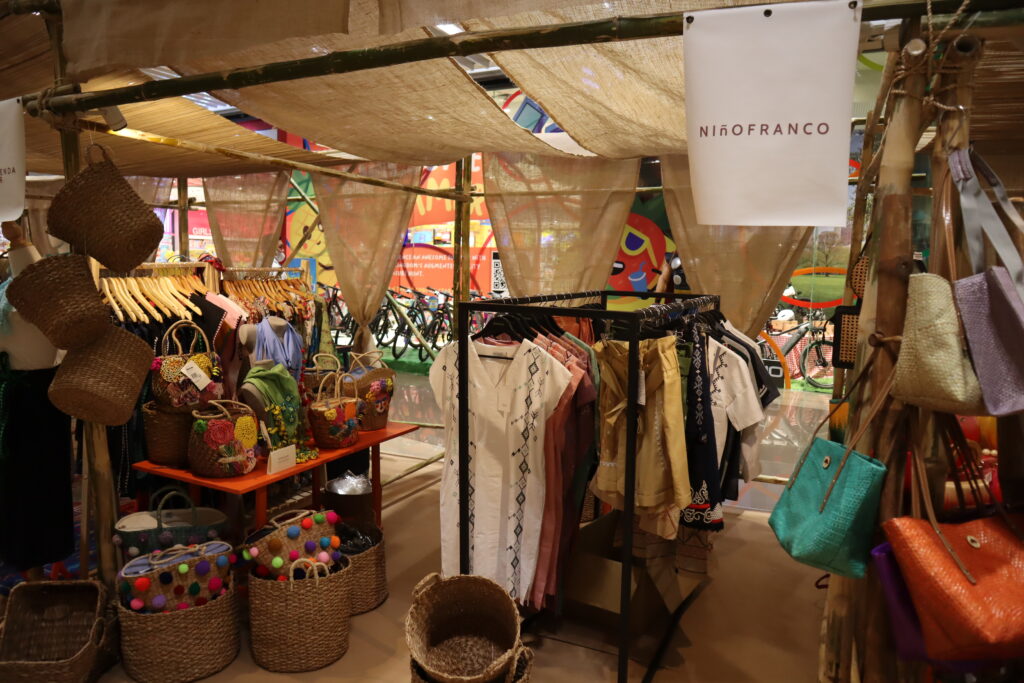 MATTHEW AND MELKA – fun, fresh accessories featuring the colors of local flora and fauna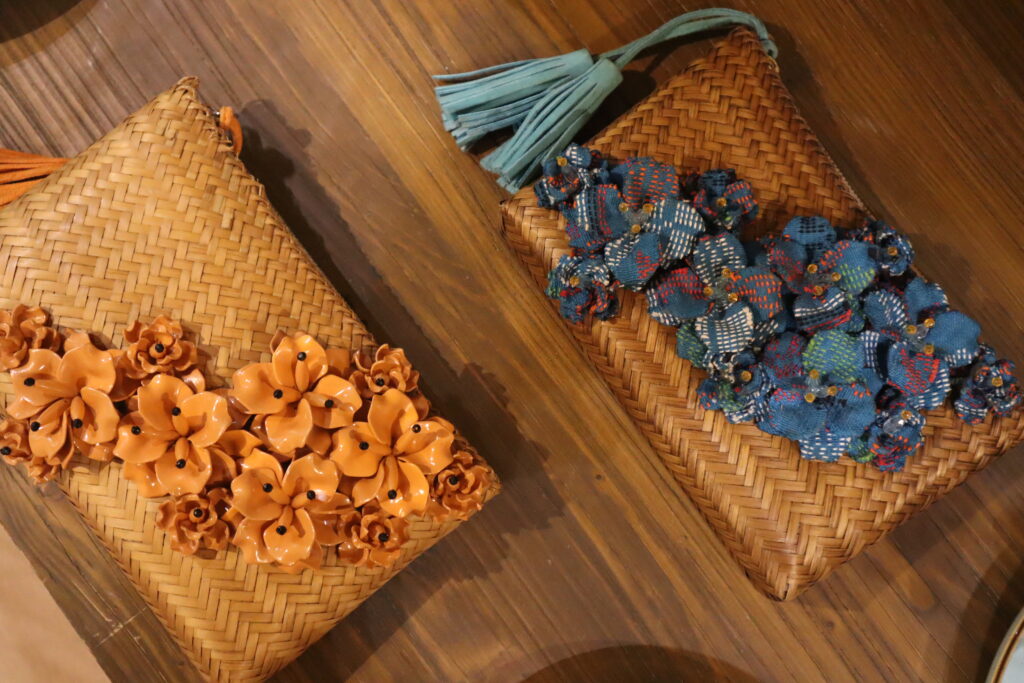 THE FINE LIFE MARKET – slow, simple, sustainable home goods
17 HACIENDA MAR – a colorful, modern collection of clothes and accessories to inspire and spark happiness
EVA MARIE – vibrant, handwoven accessories and home décor made from tikog grass by the women of Samar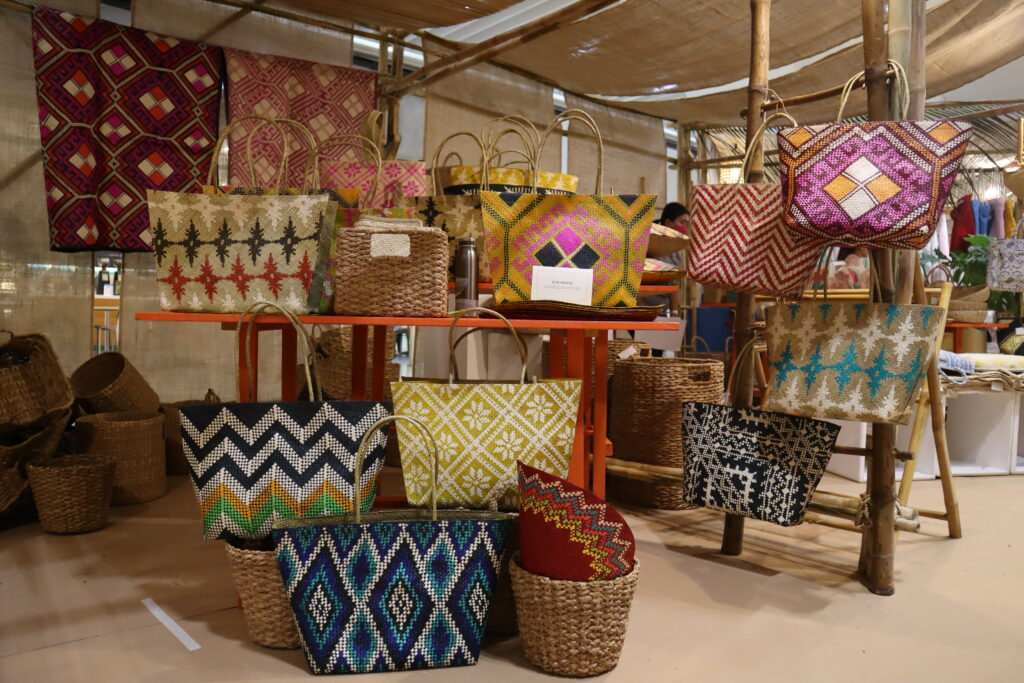 ANMARI & CO. – handmade bags using native materials like buntal, raffia, rattan and tikog sourced from all over the country
ADELA PULS – handwoven and hand-dyed clutches made using local fibers and ethically-sourced water snakeskin
BLOOM ESSENCE – natural, aromatic essential oils and scented candles to create cozy spaces in your home
11TH EARTH HOME DÉCOR – an earth-friendly collection using upcycled materials ranging from beach towels, handwoven bamboo bags and home décor crafted by indigent communities in the provinces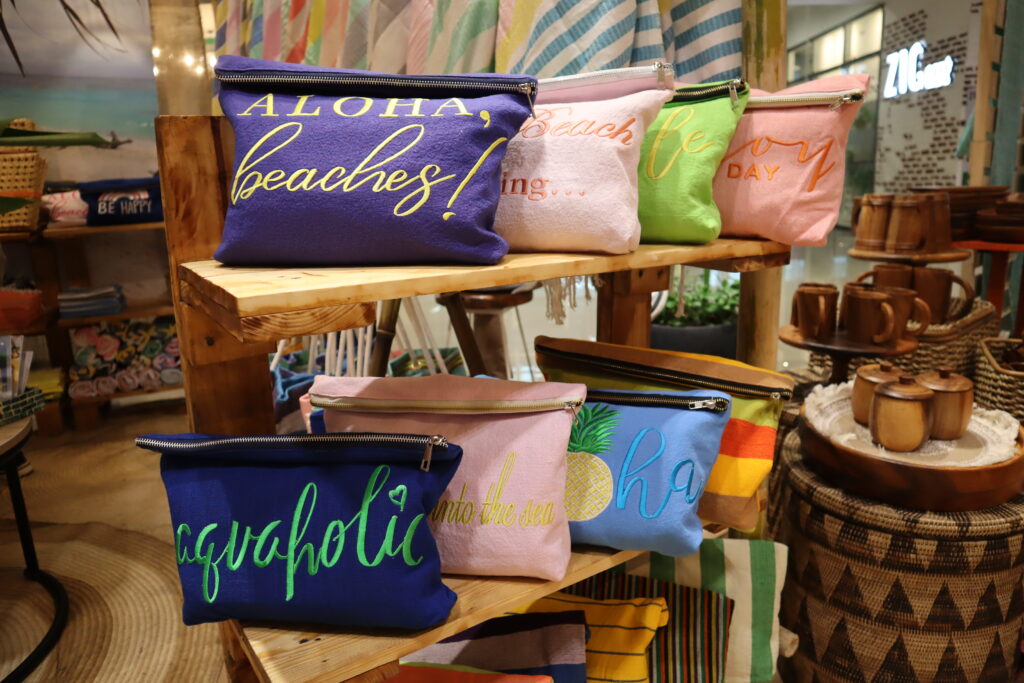 HABI HOME – hand woven abaca baskets, inabel throws and décor made with native materials, all created with sustainability in mind
LUID LOKAL – celebrate the natural beauty, and texture of wooden ware handmade by communities in Pampanga
MY GEMS – everyday jewelry featuring pearls, charms and semi-precious stones to be worn alone or layered as you like
RURUNGAN – caftans and wraps made with fabrics handwoven on traditional looms by women from fishing and farming villages in Puerto Prinsesa
BIBSISITA – a homegrown brand from Isabela that turns Filipino themed artwork into functional everyday items like bags and pillow cases
SHEPARD – sustainable life goods for everyday living
FOR KEEPS – body care essentials made with effective, gently crafted natural botanical ingredients and high-quality essential oils
SAVONILLE – cruelty-free, effective yet gentle soaps and lotions specially formulated for sensitive skin
ART OF GOLD – unique hand-painted accessories for the home.
ANGELIQUE'S – desk accessories accented with ikat patterns on abaca textiles handwoven by the T'boli tribe in Mindanao
CASA JUAN – homeware inspired by the heritage and culture of the Philippines with original designs created by talented local artists
MILLIE MONDAY – décor featuring original artwork inspired by nature in the tropics
HASPE – handcrafted wood and solihiya furniture that melds tradition, function and innovative design
MAISON GRID – stylish dining essentials and décor made with rattan and bamboo
JIM WEAVER – colorful and imaginative silk scarves inspired by our culture and heritage
JHAZ FOOTWEAR – fashionable, comfortable abaca footwear with unique designs made by a family-owned enterprise based in Liliw, Laguna
ATIN– capturing the essence of iconic local destinations through evocative scents
CASA MERCEDES – handcrafted fans from the oldest fan maker in the Philippines
FLUTTER STATEMENT JEWELRY – striking jewelry made by hand using traditional beadwork techniques