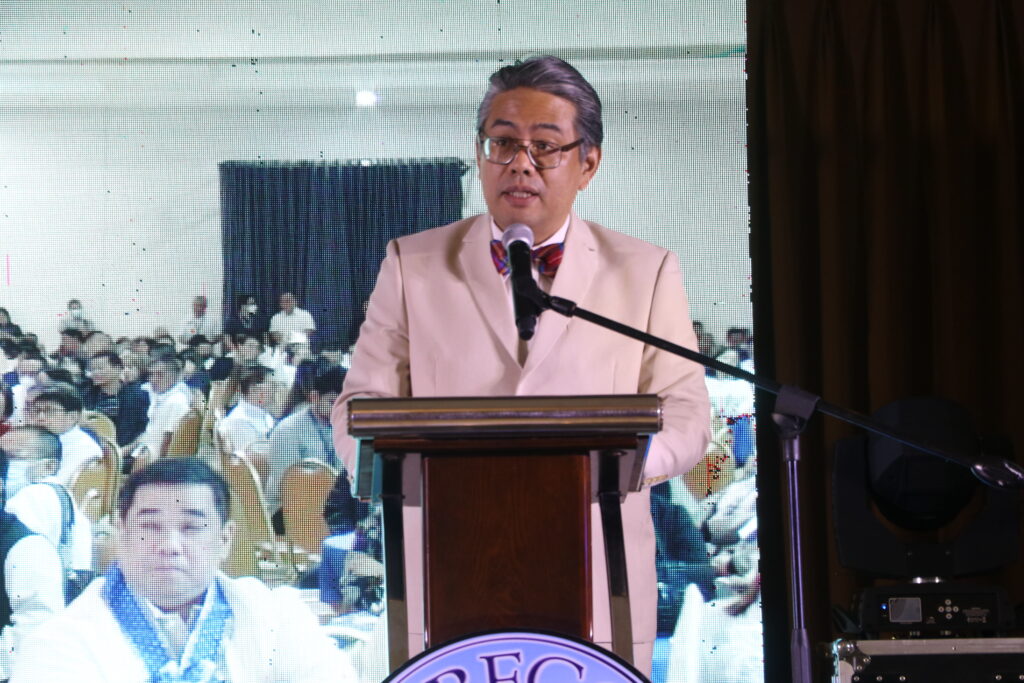 SUBIC BAY FREEPORT – "New investments, increase in revenues, new infrastructures, and influx of tourists highlighted 2022."
This was the statement made by Subic Bay Metropolitan Authority (SBMA) Chairman and Administrator Rolen C. Paulino during his State of the Freeport Address (SOFA) held at the Subic Bay Exhibition and Convention Center (SBECC) on Tuesday.
Paulino cited, "2022 was a banner year for the SBMA despite the challenges during the past year. All revenue collections of the Trade Facilitation and Compliance Department, Business and Investment Departments, Seaport, Airport, Labor and Tourism Departments have increased compared to 2021 figures. And even surpassed pre-pandemic performance."
Paulino reported that from these revenues, the SBMA has turned over P1.33-billion worth of dividends to the National Treasury in 2022.
He added that this is higher by 20.21 percent to 2021's P1.11-billion worth of dividends.
The SBMA was also able to help provide revenue shares to the contiguous communities of the Subic Bay Freeport Zone as stated in Republic Act 7227 as part of their revenue shares.
Paulino said that in Zambales, Olongapo City received P74.88 million, followed by Subic Town with P48.77 million, Castillejos with P29.74 million, San Marcelino with P38.54 million and San Antonio with P27.45 million.
He added that in Bataan, the town of Morong received a revenue share of P28.1 million, Hermosa with P33.81 million, and Dinalupihan with P39.98 million.
Paulino said that the total revenues that the SBMA shared for the contiguous communities here amounted to P321.27 million for 2022.
"Back in July, Subic Bay Freeport was conferred as the Number 1 Tourist Destination in Central Luzon, and Number 5 in the Philippines in 2021 despite the Covid-19 Pandemic. We are determined to keep that reputation as by the end of 2022, we recorded 9.4 million same-day visitor arrivals in the Freeport," he said.
The official also cited that his Fast, Friendly, and Flexible business practice has increased the number of approved new investment projects inside the Subic Bay Freeport Zone.
"As an indicator of investor confidence, 38 Subic Freeport locators will be implementing their expansion projects amounting to P36.34 billion. That is a significant jump from P591 million in 2021, let alone P160 million in 2020, which were still during the pandemic," he cited.