Many things about Ricky Lee's life are worth rewinding. As he turns 76 this March 19, he has obviously come to terms with what life has given him.
His life's chapters look like scenes from a teleserye or at best, from Victor Hugo's Les Miserables.
The National Artist for Film and Broadcast was a motherless child at age five.
He remembers his mother as a very frail woman. Stories from his childhood had it that a witch never stopped haunting her until she died at age 23.
He ended up with close relatives and never got to be with his father who died when he was in Grade 5.
Looking back, Ricky Lee admitted he felt lost when he became an orphan.
For comfort or relief, he turned to books and read voraciously.
It was also his last refuge. "I read everything—Russian masters, English authors and of course Filipino authors from Nick Joaquin to Kerima Polotan."
It never occurred to him his works would become part of Philippine literature.
What to him was an unlikely fate was writing screenplays.
LITERATURE & CINEMA
He observed life from its periphery.
His writings covered literature and cinema.
Among his published books are Si Tatang at mga Himala ng Ating Panahon (an anthology of his fiction, reportage, behind-the-scene musings, and the full screenplay of Himala), Pitik-Bulag Sa Buwan Ng Pebrero, Brutal/Salome (the first book of screenplays in the Philippines), Moral, Para Kay B and Bukas May Pangarap. His screenplay for Salome has been translated into English and published by the University of Wisconsin–Madison in the U.S. as a part of its textbook in film studies.
He has also published a screenplay manual, Trip to Quiapo which is now a required text in many college communications courses.
In November 2008, he wrote his first novel entitled Para kay B (o kung paano dinevastate ng pag-ibig ang 4 out of 5 sa atin). Three years later, he wrote Si Amapola sa 65 na Kabanata.
He is actually grateful for reaching the ripe old age of 76. "I really feel as if I have lived life three times over with all the good things and the bad ones I went through. I can't ask for more. Nothing has really changed. I am still working as hard as I could for more output and thus be of use to myself and also to be of help to others."
True, there is no way you cannot connect with newly named National Artist for Film and Broadcast Arts.
His films (Himala, Moral, Jose Rizal, Jaguar, Sa Kuko ng Agila, The Flor Contemplacion Story and many others) were watched by millions.
He has fathered hundreds of film workshops that gave birth to a new generation of filmmakers and screenwriters.
On top of that, he has written short stories and novels.
He is a keeper of countless awards and life achievement citations.
A closer look at his own life story is even more remarkable.
POVERTY, PRISON LIFE
Born in Daet, Camarines Norte, Lee had to work hard to fight his inferiority complex and to finish grade school studies with honors.
In high school, he wrote "Mayon," his first published short story for the Philippines Free Press. He survived school on the kindness of his neighbors.
After finishing high school in Daet town, he left the family who took care of him. They could no longer afford to give him a college education.
Lee headed for the big city with four other friends. He took on assorted menial jobs, enduring hunger many times over. But he never left writing.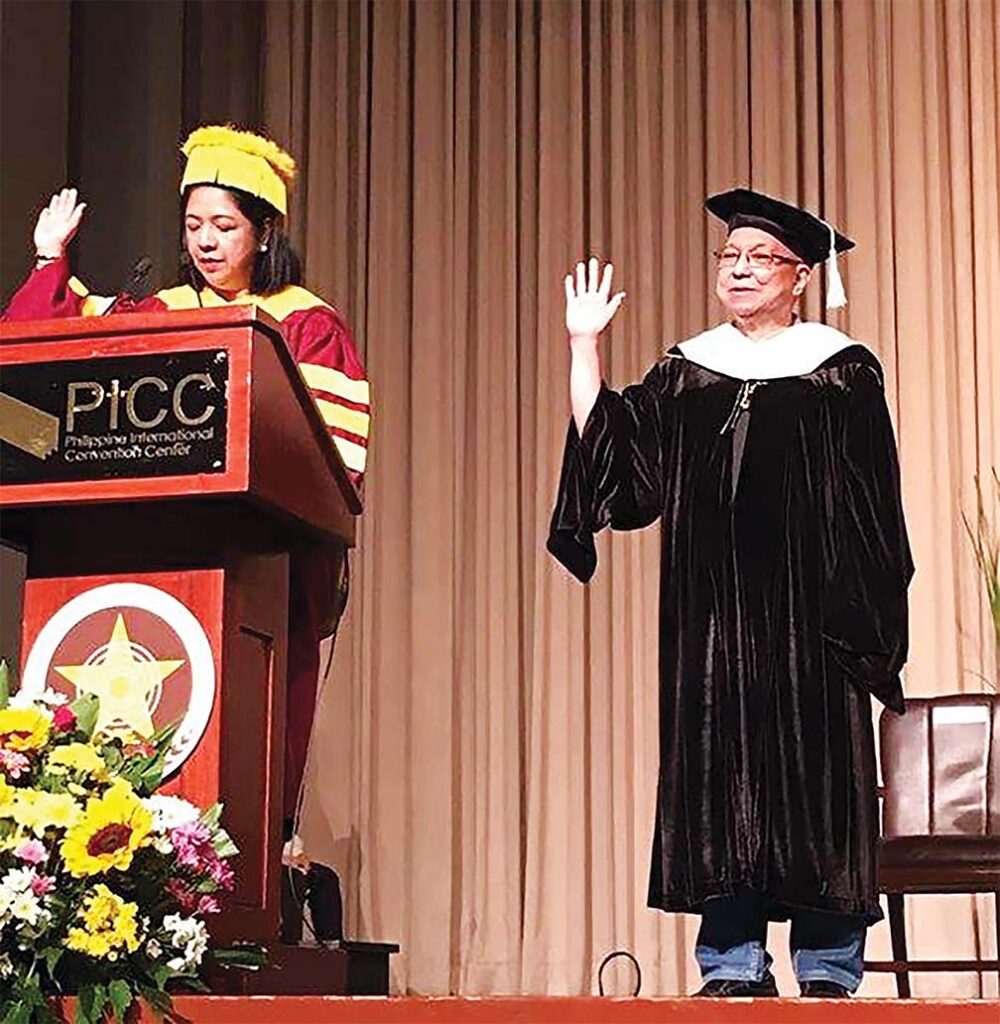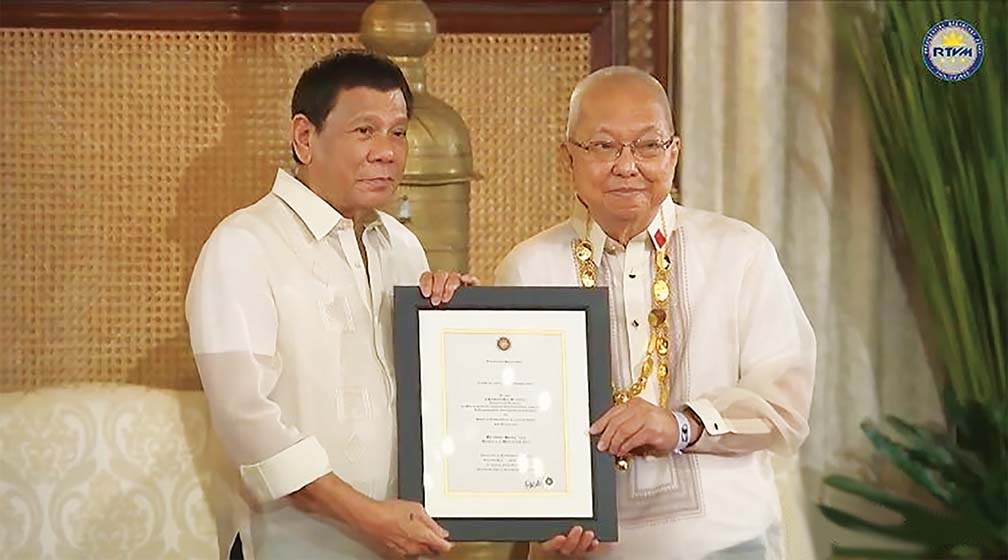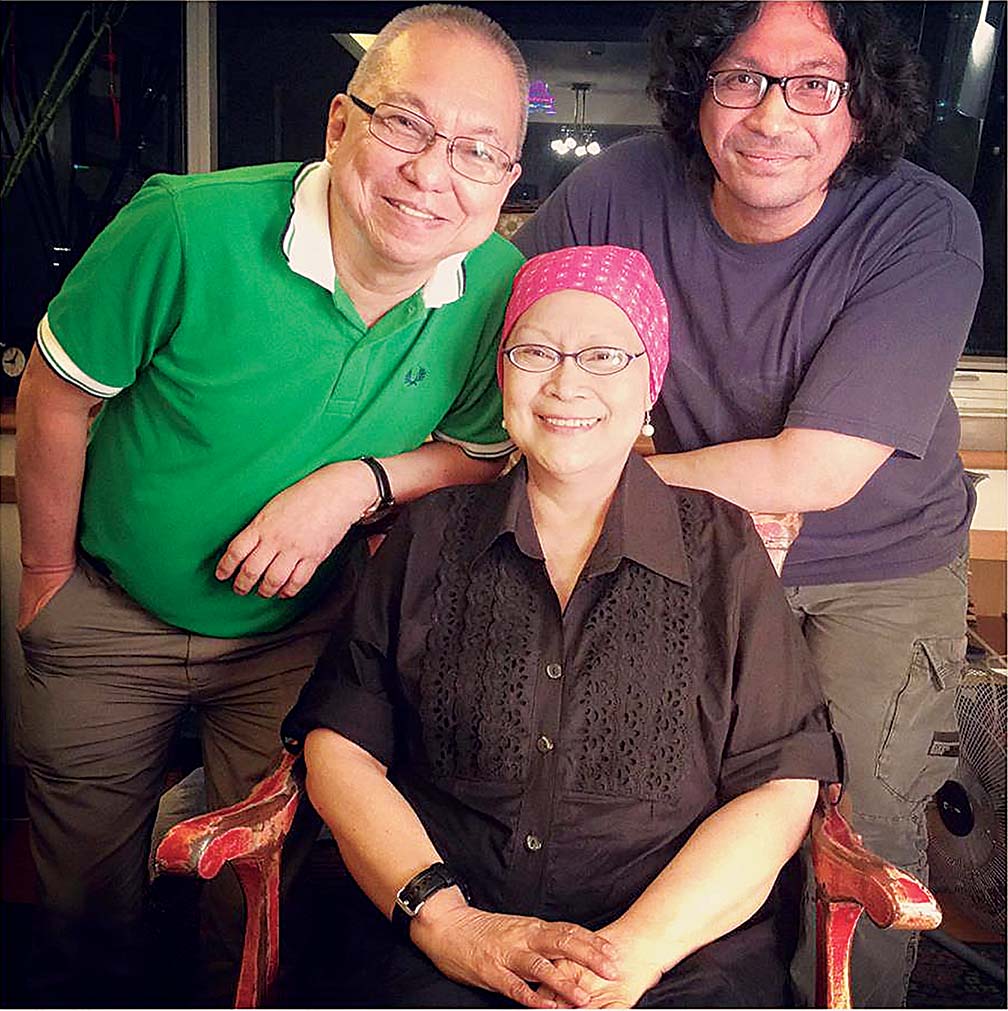 Like my late daughter, he studied at UP Diliman but didn't finish the course.
Like my late daughter, he joined the movement. It was the time to fight for a cause he personally believed in.
The mid-70s were his dark years.
Along with another writer and future National Artist Bienvenido Lumbera, Lee had his taste of prison life.
How he was caught during the onset of martial law was like scenes from Joel Lamangan's latest film Oras de Peligro.
Exchange with a Metrocom soldier during his 1974 arrest:
"Where's your gun?"
"I don't know how to hold a gun, why would I have a gun?"
There were no charges.
His recollection.
"You don't know why. They would just detain you so you can't move, you can't be an activist. They'd detain you without any hearing, no charges, and you have no idea when you'd ever get out because you're a detainee."
Lee and Lumbera shared a cell for a year at the Ipil Detention Center in Fort Bonifacio. They took care of each other even as Lee himself was a perennially sick detainee.
Freedom beckoned after a year.
Writers Ninotchka Rosca and Rolando Tinio helped him find work.
JOURNALIST DAYS
As I rewind his present life swamped with hundreds of citations from schools and award-giving bodies and getting the highest honor as a new National Artist, I realize Ricky Lee's life is the stuff of cinema-verité.
Indeed, the way he confronted life is the stuff of "truthful cinema" with true-to-life camera lingering on his personal journey "to unveil truth or highlight subject hidden from reality."
And yet he didn't attempt to hide his past even as he was deluged with awards at this late stage of his writing life.
There was his phase as a journalist when he worked with the Pilipino Free Press, the Asia-Philippines Leader, Metro Magazine, Expressweek, TV Times, Malaya Midday, The National Midweek, Veritas, and Sunday Inquirer Magazine on various topics—from vendors around Quiapo Church, film prostitutes, profiles of dissident leaders to assorted film personalities.
It was a long journey trying to find producers for his first screenplay called Himala.
As it turned out, it was accepted by the Experimental Cinema of the Philippines headed by the daughter of the man who ordered his incarceration—Imee Marcos.
It opened the way to his working with another National Artist for Film, Ishmael Bernal.
It was also providential that filmmaker Marilou Diaz-Abaya—whom he has worked with in such films as Moral and Brutal—was also named National Artist for film and broadcast arts in 2022.
TEACHING WRITING
A UP dropout after martial law was declared in 1972, Lee realized his dream to have a diploma when he was awarded a degree of Doctor of Humanities honoris causa by the Polytechnic University of the Philippines (PUP).
Addressing the 2019 graduates of PUP, Lee admitted he learned so much from life but didn't ignore the value of education.
Delivering his graduation speech in Pilipino, he began by stressing how important education was to him.
His dream even as a child was to teach.
But he couldn't as he needed a college degree.
No way that could stop him from teaching.
In 1982, he started offering screenwriting workshops for free for future filmmakers.
After four decades, he gave birth to a new generation of film writers.
Recalled one Jenny Caso-Lampaz who took chances joining the long queue of promising writers applying for Lee's screenwriting workshop offered by ABS- CBN: "It was you who gave me a chance to explore my hidden talent in writing. I didn't know what I was in there for. I remember I was applicant no.1054. So many questions to answer in the application form. I wanted to back out. After close to five hours in the line and the interviews, I got to see Sir Ricky Lee."
After two weeks, Lampaz got a notice that she made it to that batch of aspiring screenwriters.
Added Lampaz: "That workshop with Ricky Lee started my love affair with writing. I knew nothing about writing before I met Ricky Lee. He didn't just teach me. He was a guiding light. He taught me how I could put into writing the things hidden in my heart and soul. Thank you for being part of my dreams."
In that PUP graduation speech, Lee opened up on some personal life trials.
He recalled applying for a teaching position at the UP Filipino department. He was turned down three times. This even as the department used his short stories among required reading references.
But something good came out of that chapter in his life.
Without a college degree, Ateneo de Manila University accepted him in 1986.
UP College of Mass Communications followed. Later, he got finally accepted at the UP Filipino department. On top of that, he got one of the university's highest honors, the UP Gawad Plaridel.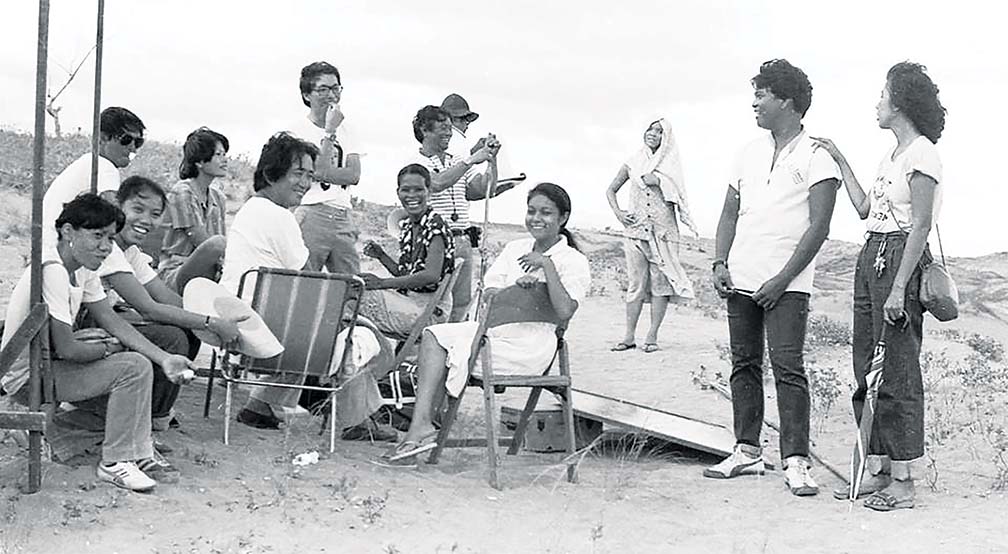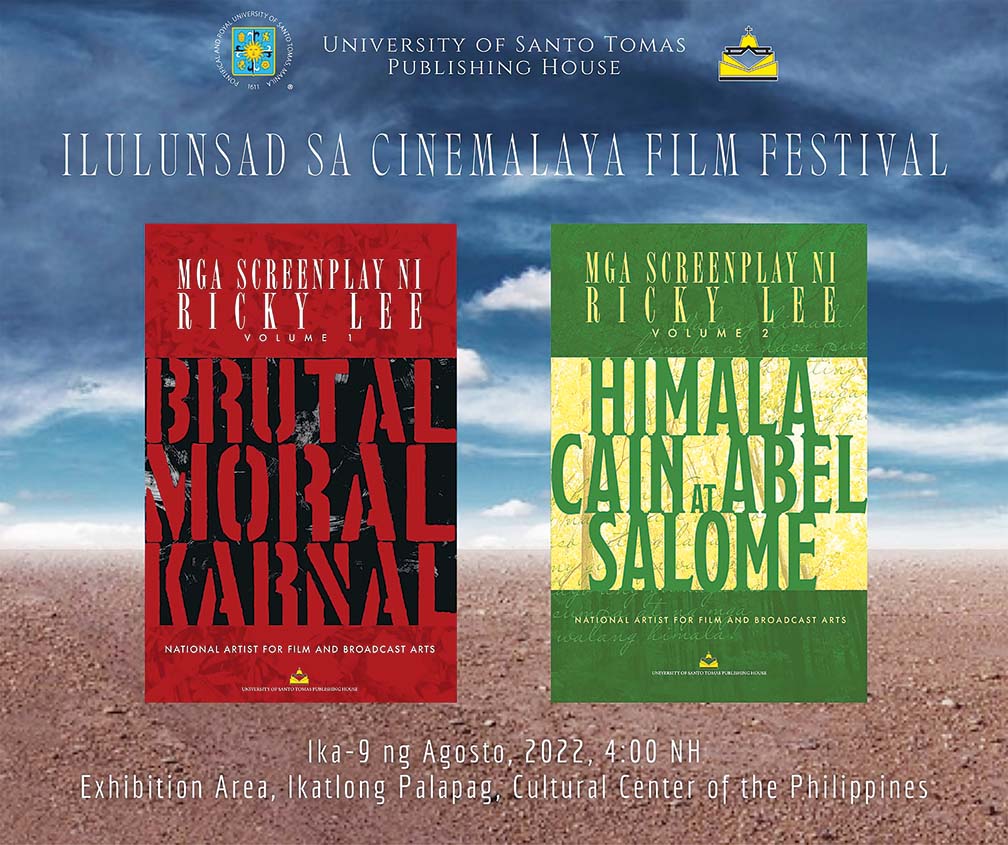 LIFE LESSONS
I can imagine Lee's screenwriting students writing their scripts for a documentary while he was awarded the title National Artist for Film.
Scene. Malacañang Palace.
President Duterte hands Lee's medallion as National Artist.
Flashbacks as Lee puts on a smile for the commander in chief.
The day he was arrested (along with future National Artist Bien Lumbera).
Day to day life during his detention days at Camp Bonifacio.
Scenes from his life as factory worker and pizza hut waiter.
His life as working student during his UP days: as salesman, accounting clerk, tutor, student assistant, proofreader.
Rewind to his graduation speech.
Final words to the graduates.
Keep working hard even with harsh trials.
Fight for your dreams. Your initial failure is not a measure of who you are and who you will be.
You don't have to match other people's success. Just be yourself.
Don't be afraid to make a mistake.
Keep swimming in the sea of life. Don't be daunted even if you drown.
Because when you fail, that's when you find your real self.
For now, Ricky Lee's achievements are staggering.
He has written more than 180 screenplays, received more than 70 trophies from various award-giving bodies including three life achievement awards and has worked with the countries distinguished filmmakers from Lino Brocka, Marilou Diaz-Abaya and Ishmael Bernal, among others.
Ricky Lee's message after getting the National Artist award was for the community of seasoned writers and also for those still struggling to make a living in the writing profession.
Intoned Lee: "This honor is for writers who never get credits for their work; for writers who never get invited to film festivals; for writers who never got paid for their effort or are simply shortchanged; for writers who found other jobs because they could not survive on writing; for writers who pawned laptops; for writers who sold their souls just to get the proverbial break; for writers who still get proverbial rejection slips; for writers who tell the truth even if threatened with censorship and historical revision. This honor is for all of us writers who did well and who didn't give up."