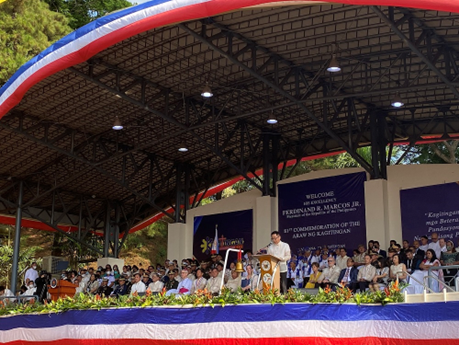 On 10 April 2023, Ambassador KOSHIKAWA Kazuhiko attended and delivered a speech at the 81st Commemoration of the ARAW NG KAGITINGAN at the Mount Samat National Shrine in Pilar, Bataan.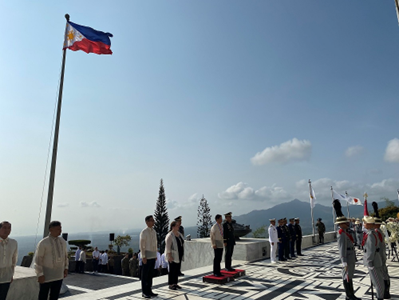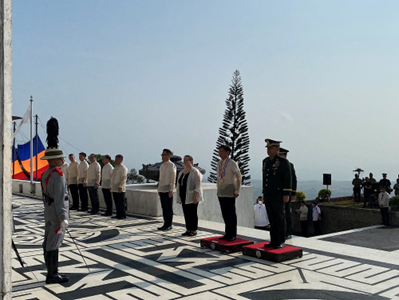 President Ferdinand Marcos Jr., Cabinet Secretaries, Senators, Governor Jose Garcia of Bataan, other Philippine Government Officials, Embassy Officials from the U.S., veterans, and others were present at the event.
In his speech, Ambassador Koshikawa conveyed his heartfelt condolences to the victims of the fierce battle that took place in Bataan during the Second World War and offered his utmost respect to the war veterans who greatly contributed to the peace and security enjoyed today.
Ambassador Koshikawa expressed the deep remorse felt by the Japanese people due to the country's past actions and concurrently affirmed their best wishes for ever-lasting peace and determination in upholding a law-based global order.
Ambassador mentioned that Japan, the Philippines, and the United States, are now mutually trusting partners working closely to preserve peace and stability in the Indo-Pacific region.
Ambassador also emphasized that Japan seeks to prevent a repeat of the tragedies of war for the sake of future generations, amid the increasingly severe international security environment.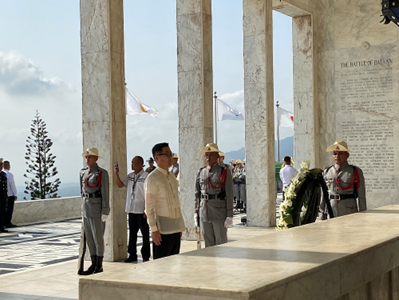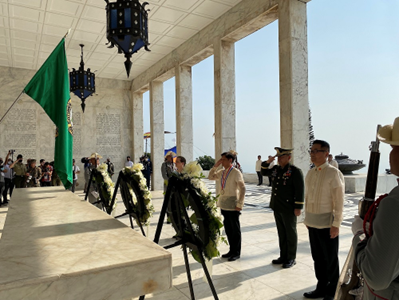 Regarding the bilateral relationship between Japan and the Philippines, Ambassador Koshikawa said that Japan-Philippines strategic partnership continues to deepen, referring to the fact that both Philippine President Marcos Jr. and Japanese Prime Minister Kishida reaffirmed their commitment to strengthen the bilateral cooperation in a wide range of areas during President Marcos Jr.'s visit to Japan last February. 
Furthermore, citing President Marcos Jr.'s remarks that  Japan is "a most reliable partner in times of both crises and of prosperity", Ambassador conveyed sincere hope to elevate both Japan-Philippines relations and Japan-Philippines-U.S. relations to greater heights.