OLONGAPO CITY — Lawyer Wilma "Amy" T. Eisma, former chairman and administrator of the Subic Bay Metropolitan Authority (SBMA) was declared a winner in this year's edition of the Asia-Pacific Stevie Awards, the only awards program to recognize innovation in business throughout the entire Asia-Pacific region.
Eisma, who left the Subic agency in March last year only to be appointed director at the state-owned Development Bank of the Philippines, was named silver Stevie winner for "Thought Leader of the Year."
This recognition is given to individuals with innovative ideas who demonstrate the confidence to promote or share those ideas as actionable, distilled insights.
Eisma was nominated in said category for the proactive measures she instituted as SBMA CEO before and at the height of the Covid-19 pandemic, thus saving jobs and investments in Subic special economic zone.
The winners in the 2023 Asia-Pacific Stevie Awards were announced last Thursday from more than 800 nominations for innovative achievements in the 29-nation Asia-Pacific region.
Gold, silver, and bronze Stevie Award winners were determined by the average scores of more than 150 professionals around the world, organizers said.
The winners will be celebrated at a virtual ceremony on June 27.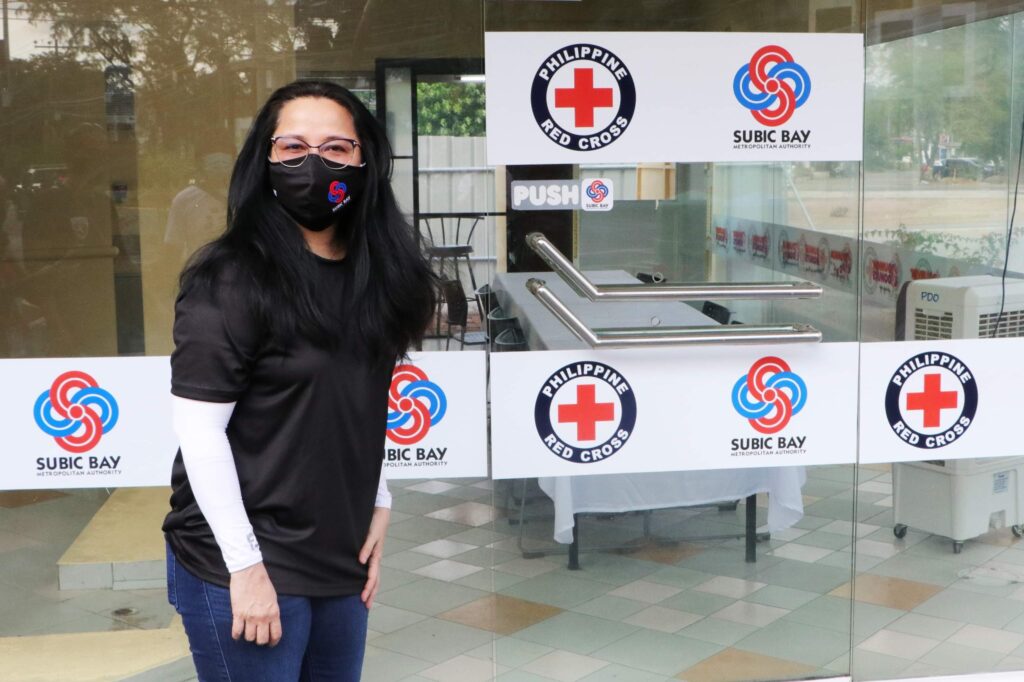 The former SBMA chief received the silver Stevie for crafting "a roadmap to survival" for the Subic Bay Freeport during the health crisis that crippled businesses worldwide.
This roadmap was a series of innovations: business teleconferencing; disinfection protocols and mass testing; emergency isolation facilities; online bidding for products and services; virtual job fairs; online medical consultation; and a "bubble" concept for sports tournaments, seminars and workshops, and other events to boost local business operations.
Eisma was also described in the competition entry "Wilma T. Eisma: Foresight and Fortitude in the Time of Covid-19" to have successfully steered Subic out of the pandemic "without any playbook to base her decisions on when Covid-19 was wreaking havoc on the global economy."
Her battle cry of "Malasakit" likewise rallied Subic stakeholders to purposive action and served a pivotal role in creating strategic adaptations among investors, workers, and residents of Subic, the citation said.
The proactive measures not only sustained jobs and investments in Subic, but also led to significant economic growth during the worst period of the pandemic: P3.2-billion revenue, P1.3-billion new committed investments, 682 new jobs, and US$1.12-billion imports and US$1.03-billion exports in 2020, the first year of the pandemic.
These records were even eclipsed in 2021 with a P3.47-billion revenue, or an 8% income growth; 142,177 workers, or an employment increase of 2.31%; 1,737 business locators; and P17.29-billion new investments that topped the 2020 record by P15.74 billion or 1,011%.
This was the second time that Eisma received a Stevie award.
In 2018, a year after becoming SBMA's first female CEO, Eisma also won a silver Stevie as "Female Executive of the Year for Government or Non-profit" under the individual women awards category.
In a social media post, Eisma said she was "humbled and honored" with the recent recognition and thanked the public for their continuing support.