Labor group thankful for deferment
The Governance Commission for GOCCs has approved the request of the Duty-Free Philippines Corporation (DFPC) to defer the implementation of the Implementing Rules and Regulation (IRR) of the Restructuring Plan (RP) for 60 days from 15 March 2023.
The GCG reminded, however, that while it approves the deferral, it may have a negative effect on the ongoing status of DFPC given its limited fiscal space.
The request was made to enable DFPC to prepare for the transition of the implementation of the new organizational structure and staffing pattern.
"The Governance Commission understands that DFPC may need more time given that the restructuring plan may have certain repercussions in policies and core operations," Chairperson Justice Alex L. Quiroz said.
EMPLOYEES' INPUT
"GCG takes into consideration the inputs of the employees union and other government agencies concerned. The deferment will be granted to give way to a streamlined transition that will be beneficial to all concerned," Chairperson Justice Quiroz added.
Pursuant to Section 5(a) of Republic Act No. 10149, the GCG is mandated to ascertain whether a GOCC should be reorganized, merged, streamlined, abolished, or privatized, in consultation with the department or agency which the GOCC is attached.
The GCG remains steadfast in its mandate as the central advisory, oversight, and monitoring body for GOCCs, to institutionalize transparency, accountability, financial viability, and responsiveness in corporate performance by monitoring and evaluating GOCCs' performance.
LABOR GROUP THANKFUL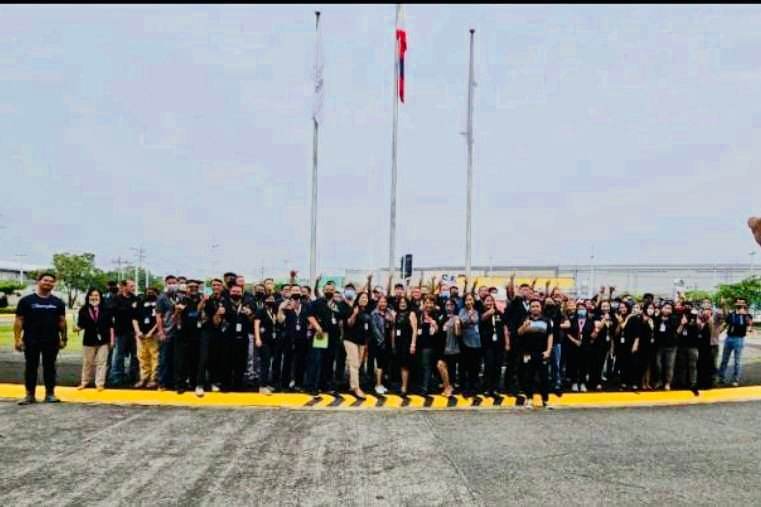 Meanwhile, the Federation of Free Workers (FFW) extended its deepest gratitude to the GCG for temporarily suspending anew the implementation of the reorganization plan for Duty Free Philippines Corporation (DFPC)."
"This is a big temporary relief and we hope we will have a permanent one," said UWDFP president Ernesto Mangalindan.
Mangalindan added that this decision comes in the light of concerns raised by the United Workers of Duty Free Philippines (UWDFP-FFW) about the "potential separation of a substantial number of regular rank and file employees due to the reorganization."
"Both FFW and its affiliate also would like to thank the Department of Tourism and Department of Labor and Employment for facilitating a dialogue fora for the employees and their union to voice their concerns." he further said.
REEVALUATION
According to Mangalindan, the UWDFP-FFW recently obtained an unofficial information that "the reorganization plan is currently being reevaluated."
"In view of this, the FFW and UWDFP-FFW are urging the Marcos administration to abandon any plans for employee retrenchment, considering the ongoing economic recovery and the promising outlook for the tourism industry in the aftermath of the COVID-19 disruption," the labor group said.
"The reorganization plan which was hastily adopted sans employees' consultation in the last months of the Duterte administration needs overhauling if not aborting," Mangalindan added.
The employees continue to sponsor holy masses with the prayer intention to retain their jobs.
They called on the GCG and the Marcos administration "to prioritize the well-being of the workers and their families by considering alternative solutions that will not result in job losses