It is a healthy citizenry that can help carry out a country's development goals. But health is also a development goal. While government has its health programs, no health program can succeed unless it receives assistance and support from the private sector.
SM Foundation is among the private entities committed to help promote health and wellness among Filipinos through its various programs including the conduct of medical, dental and diagnostic missions all over the country.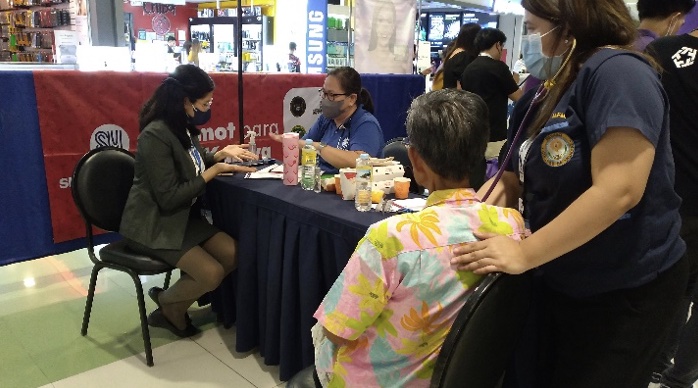 Last week, SM Foundation in collaboration with the Philippine Movie Press Club (PMPC) conducted a medical and dental mission at SM City Sta. Mesa. It is the second medical mission of SM Foundation with PMPC.
Beneficiaries of the activity were PMPC members and media friends, their families, and friends. Carmela Yangao from Sampaloc, Manila and one of the beneficiaries, said she learned about the medical mission from a friend who is a reporter with radio station DZRH. She availed of the free medical consultation for pain on the hips she occasionally feels and had her cholesterol and uric acid levels checked.
Another beneficiary, Evangeline Piezas—who resides in Moriones, Tondo in Manila—went to the medical mission to know what was causing her chest pains. She brought along her five-month pregnant niece Geralden Cuizon so she could avail of free vitamins.
GREAT HELP
According to Evangeline, the medical mission is a great help. "Pag sa private ka P500 bawat consultation. Bibili ka pa ng gamot. Dito libre ka na ng consultation, libre ka pa ng gamot. (A consultation costs P500 in private clinics/hospitals. You still have to buy the prescribed medicines. Here at the medical mission, you get free consultation and medicines.)."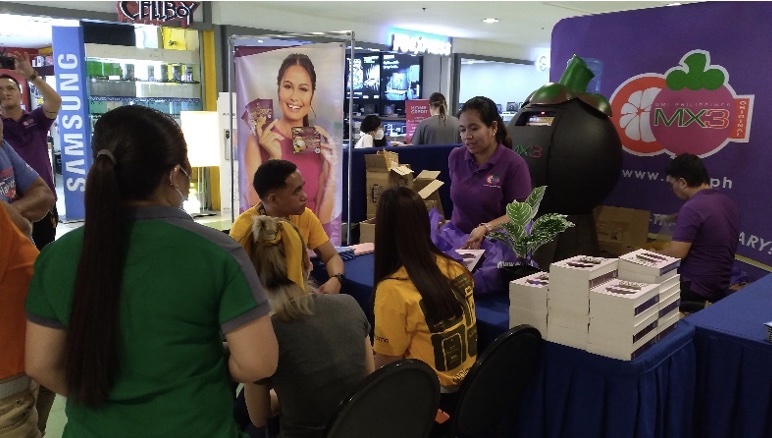 According to Ma. Leonila Garcia, PRO of PMPC, the beneficiaries of the medical mission include students of St. Francis Integrated Arts School located at Araneta Avenue, Quezon City.
The students were accompanied by their teachers and parents. One of the teachers, Monette Magundayao, shared that it was the first time for them to attend such event. The students are children with special needs. Also present was another SPED teacher, Wilma de Guzman.
The medical and dental mission was able to provide a total of 642 health services. Of this number, medical consultation comprised 470; dental, 24; ECG, 15; x-ray, 13; FBS test, 49; cholesterol test, 21; and uric acid test, 50.
The medical mission was made possible with the support of program partners: Manila Medical Society and DMIRIE Foundation Inc.
One of the doctors who volunteered their time and expertise was Dr. Judy Gargantiel, an OB-Gyn, currently a visiting consultant at the Perpetual Succor Hospital in Sampaloc, Manila. "If free, I make myself available for the medical mission." She is a member of the Manila Medical Society. Dr. Gargantiel worked with the Manila Health Department until her retirement. Another volunteer doctor was Dr. Emil Arleen Morales.
HEALTH CONCERNS
Asked about the health concerns of the patients who went to the medical mission, Dr. Gargantiel, said they have minor problems. "Most of all they really wanted vitamins," she shared. "If they have maintenance meds and these are available binibigyan na rin namin." Patients needing laboratory tests which are not available in the medical mission are referred to hospital partners.
DMIRIE Foundation, Inc. the partner of SM Foundation during the mission, is the CSR arm of DMI, Medical Supply Company, Inc. known for its MX3 products.
MX3 Marketing Head Rean May Inventor represented DMIRIE Foundation during the event. She said DMIRIE Foundation is partnering with SM Foundation in all the latter's events nationwide as well as SM CARES and SM Medical Services. The partnership with SM Foundation started last year.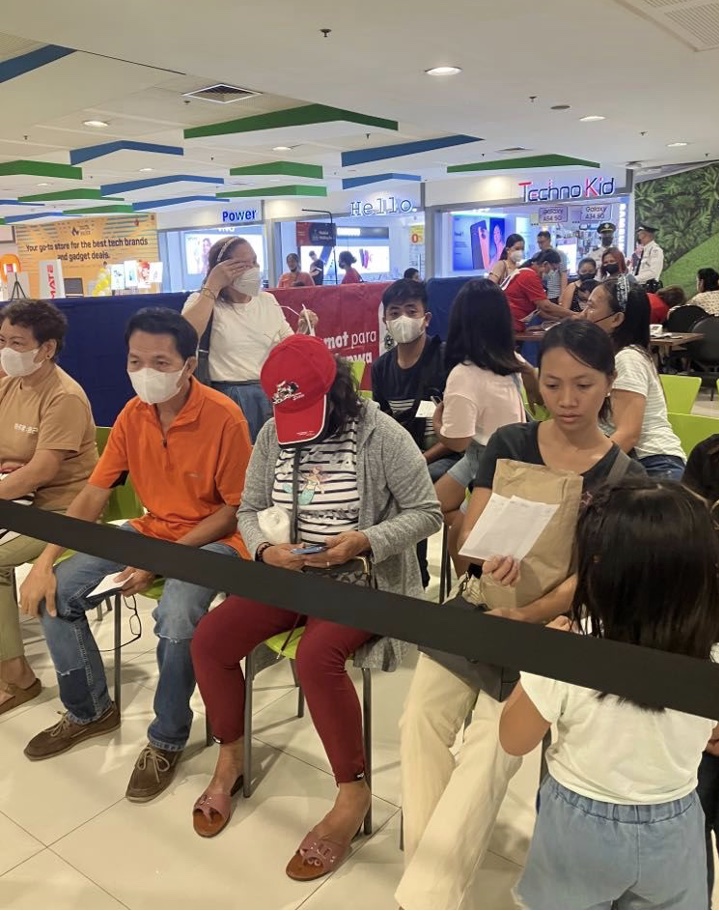 For the event, patients are treated to limitless coffee. "We are giving away gift packs for every patient. We provide snacks for them and the most important, we are giving away bibles," Inventor said. The bibles are in Tagalog. "We are praying that this bible will help them through reading of the scriptures," she added.
Other partners were Manila Medical Society, Philippine Red Cross QC Chapter, Pan Pharmaceutical, Willore Pharma, and DWIZ.