The city government of Taguig is the latest local government to be "Tech'd Up" by UnionBank as it embarks on a project meant to better serve its citizens by digitizing tax payments.
Last April 23rd, a memorandum of agreement (MOA) signing ceremony held in Taguig, forged the partnership between the city and the tech-savvy bank.
In attendance were key Taguig City officials Mayor Lani Cayetano, City Administrator Atty. Jose Montales, and City Business Permit and Licensing Office Officer-in-Charge Atty. Maria Veloso.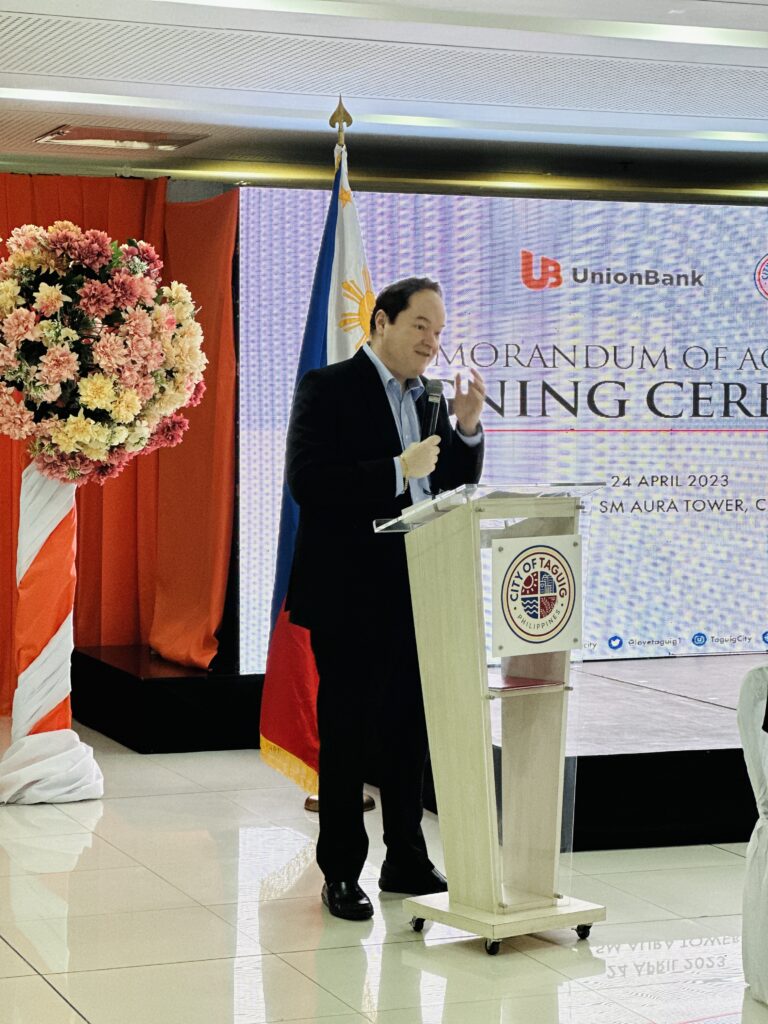 UnionBank was represented by Chief Financial Officer Manuel Lozano, Executive Vice President and Head of Transaction Banking and Platform Development Ramon Duarte, and Executive Vice President and Head of Corporate Banking Nino Fajardo.
Under the partnership, UnionBank will enable digital transactions for a number of the City's services, including payment of taxes and other fees and charges, through UPAY, the Bank's proprietary payments solution that brings together a wide array of payment methods into a single integrated platform.
"The City of Taguig is committed to providing efficient and reliable services to our constituents. With the increasing digitization of our world, electronic payment acceptance facilities have become a vital part of making transactions more convenient to taxpayers," said Mayor Cayetano.
"Through this MOA, the taxpayers of the City will now have more convenient ways of paying their taxes and fees, and will also help improve taxpayer experience, making us an easier city to do business with," said Atty. Veloso.
"The Taguig City Government's thrust of incorporating digital solutions into its operations to meet the needs of its citizens is a key step that UnionBank is proud to be a part of," said Lozano.
"With the implementation of UPAY for government transactions, residents of Taguig City will be able to pay their taxes, fees, and other charges, all online." 
"Today's signing of the memorandum of agreement between UnionBank and the Taguig City Government marks our journey towards the future and 'Teching-Up Taguig' ensures this, as providing digital solutions impacts service delivery in positive ways and enables seamless operations, as we bridge critical citizen services with essential and convenient banking access. Together, we shall continue to leverage technology towards a more sustainable future and thus serve citizens of Taguig better," Fajardo said.
UnionBank's partnership with the City of Taguig is the latest of its many initiatives to digitize government units and agencies in line with the Bank's "Tech Up Pilipinas" advocacy. 
To date, UnionBank's digital solutions have enhanced the operations of the national government's Bureau of Internal Revenue and the Social Security System, the provincial government of Camarines Sur, and the local city governments of Quezon, Paranaque, Tuguegarao, Valenzuela, Navotas, Tagbilaran, and Iloilo.