Livestock Philippines, the flagship event for the Philippine livestock industry, recently held another installment in its enlightening series of roadshows.
This engaging event unfolded at the Lima Park Hotel, Lipa-Malvar City, Batangas, centered around the theme of "Food Security, Safety, and Sustainability in Poultry Production."
The Batangas leg of the roadshow was characterized by insightful presentations and meaningful discussions.
Apple Limbo, standing on behalf of Rungphech Chitanuwat, the Regional Portfolio Director for ASEAN, Informa Markets, kicked off the proceedings.
As the Assistant Sales Manager of Livestock Philippines, Limbo provided a warm welcome and introduction to the attendees, setting the stage for a day filled with valuable knowledge sharing.
One of the day's highlights was a presentation by Dr. Anthony Bucad, from the Department of Agriculture's Bureau of Animal Industry.
He shed light on the challenges facing the poultry sector and outlined the agency's strategic plans to assist farmers.
His in-depth discussion about Avian Influenza emphasized the current situation, the importance of preventative measures, and the vital role of industry collaboration in combating this infectious disease.
Following this, Cecille Aldueza-Virtucio, a social entrepreneur and the Managing Director of Batangas Egg Producers Cooperative (BEPCO), highlighted the Philippine Egg Industry Plan 365 Egg Roadmap 2022-2040.
Her comprehensive discussion detailed the roadmap and recent developments in the Philippine egg industry.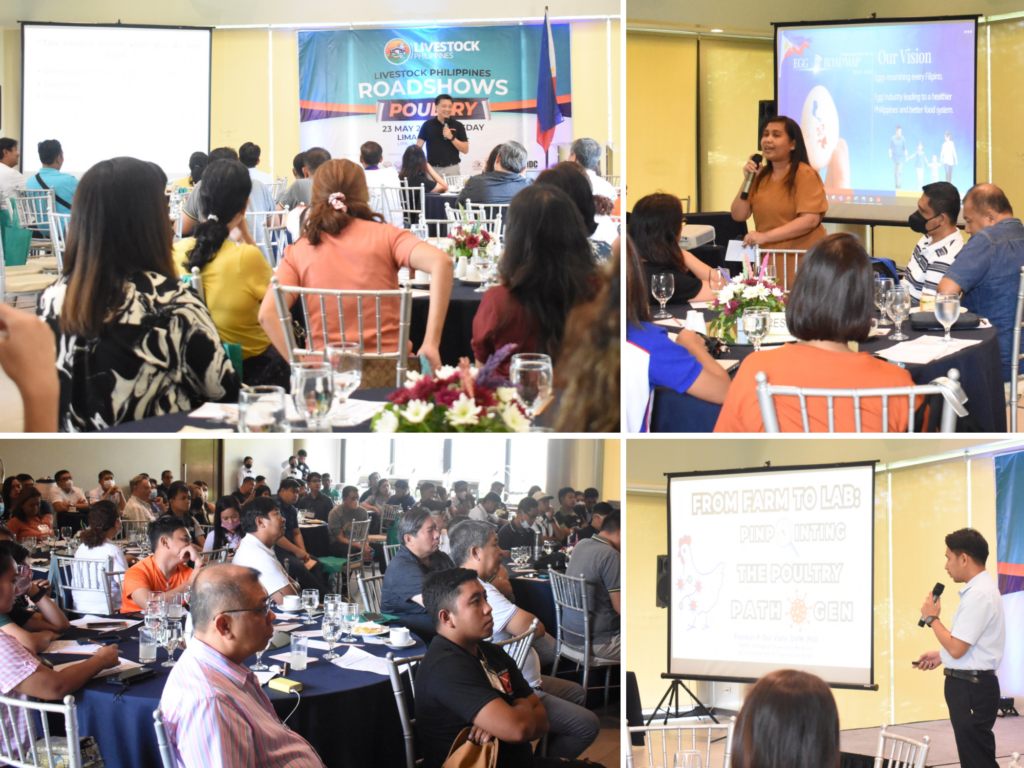 After an interactive question-and-answer session, Dr. Fletcher Del Valle, a Professor from the University of the Philippines Los Baños, took center stage.
His presentation, titled "From Farm to Lab: Pinpointing the Poultry Pathogen", emphasized the importance of detecting and controlling poultry pathogens to maintain farm health and productivity.
Concluding the session line-up, Dr. Chris Patawaran, a Poultry Veterinary Consultant from The Chicken Doctors, presented on the current situation in the layer industry.
His talk, "Keeping your Head Above Water", provided attendees with novel strategies to navigate the challenges in the poultry sector effectively.
After the success of the Batangas roadshow, the series continues with the next installment scheduled for June 14-15, 2023 at the SMX Convention Center in Clark, Angeles City, Pampanga.
This upcoming event promises another invaluable opportunity for attendees to engage with industry experts, gain insights into market trends, and contribute to the discourse surrounding poultry production.
It is events like these that underline the resilience, innovation, and significance of the Philippines livestock industry, further bolstering the Livestock Philippines' commitment to the sector's growth and development.