E-commerce is considered a technological equalizer for many Filipinos.
Since an e-commerce business is conducted online, it reduces a lot of fixed expenses such as rent, as well as the capital to jumpstart.
According to analytics firm Global Data, e-commerce sales in the Philippines is projected to hit P969 billion by 2026. Globally, Forbes also indicates that the global e-commerce market is expected to total $6.3 trillion this year.
As the country takes advantage of a young population with high smartphone penetration, global e-commerce giant eBay has grown its community of online sellers in the Philippines.
It has done this by offering a range of solutions, including convenient and affordable shipping through its team-up with total logistics provider In-line Forwarder.
"Our aim is to be the best logistics partner for all Filipinos both here and abroad. Armed with a borderless vision, we want our eBay sellers and other businesses to succeed by empowering them through our full-range of logistics solutions: from international shipping of their parcels up to large container shipping and customs brokerage. We are committed to grow this e-commerce community through our partnership with eBay," said Herbert Caragay, Operations Head of In-line Forwarder.
In-line Forwarder has been consistently delivering the eBay community's various items to customers all over the world, providing the sellers here with competitive rates, dedicated account managers, and even 24/7 customer service hotlines.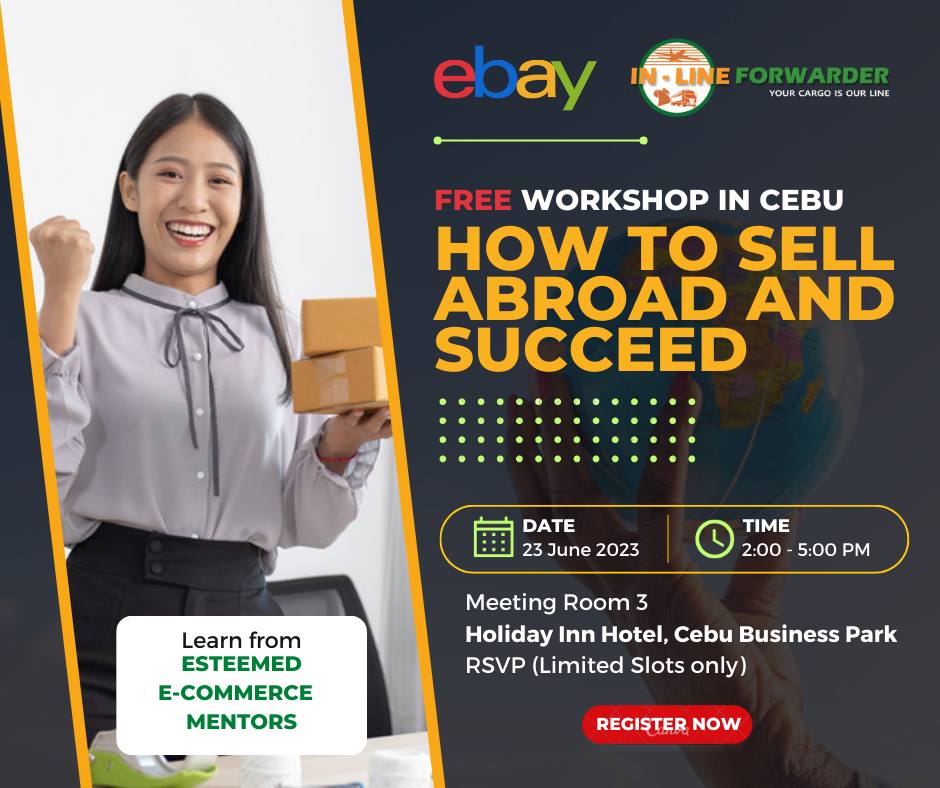 Founded in 2005, In-Line Forwarder now has multiple trucks used for domestic forwarding, along with import-export services for high-growth global businesses. International shipping remains to be its strongest service, with at least 220 countries in its coverage.
In-line became one of the export enablers that took part in the 2022 National Exporters Week organized by the Department of Trade and Industry-Export Marketing Bureau to boost the export industry and support more small and medium enterprises looking to expand their customer base abroad.
Online sellers can sign-up for free and use an online shipping account via https://www.inlineforwader.ph with special rates for eBay sellers.