Emphasis on Food Security, Safety, and Sustainability
Livestock Philippines opened its doors for its biggest and grandest 6th edition with the special guest of honor—no less than President Ferdinand Marcos Jr. at the World Trade Center in Pasay City.
Invited dignitaries and officials from the Department of Agriculture (DA), together with Informa Markets—the organizer of Livestock Philippines—warmly welcomed the President who is also the Secretary of Agriculture.
President Marcos Jr. champions modernization and agricultural development which is timely to his visit to Livestock Philippines. Around 300 local and international exhibitors showcased their machinery, products, and other services that prove beneficial to the agriculture industry, particularly to the livestock, poultry, and aquaculture sectors.
LIVESTOCK, POULTRY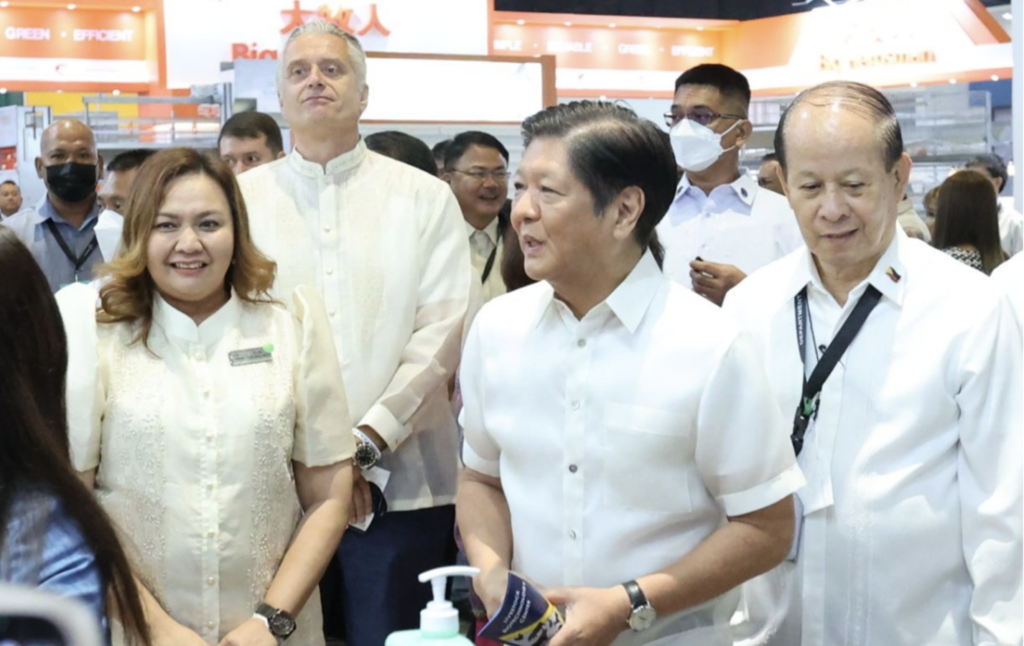 Now in its sixth edition, Livestock Philippines 2023 highlights the theme of the ecosystem of livestock and poultry supply chain on food security, safety, and sustainability.
The show coincides with the country's celebration of Nutrition Month in July. Distinguished specialists will spearhead the seminars and conferences that will underscore the need for a modernized but safe approach to livestock, aquaculture, and poultry farming in ensuring safe and sustainable food production.
Some of the conference topics are contributed by the National Dairy Authority, the Philippine Carabao Center, the Bureau of Animal Industry, and the National Livestock Program to name a few.
This year, Livestock Philippines also collaborates with new partners like the Philippine College of Swine Practitioners wherein they will host the swine talks on the second day of the event featuring four experts from the swine sector.
Aside from the hosted conference by the government agency, Livestock Philippines also highlights exclusive technical seminars by the exhibitors about the in-depth discussion on feed production, sustainable livestock production, aqua farming, breeding, broiler caging system, and egg forum.
The show's success is attributed to the valuable partnership between the Department of Agriculture (DA) and Informa Markets—the organizers of Livestock Philippines and its ASEAN and Taiwan series.
The exceptional insights of the DA, along with its affiliated agencies and the global marketing connection of Informa Markets, made Livestock Philippines the most trusted trade event for livestock, poultry, and aquaculture since 2011.
AQUACULTURE CONFERENCE
Livestock Philippines is concurrently held with the 3rd edition of Aquaculture Philippines. The Bureau of Fisheries and Aquatic Resources poses and extends its strong support through building valuable content and topics in the Aquaculture Conference.
Aquaculture experts will go to Manila to facilitate and share their industry knowledge. BFAR organizes its specialized booth wherein visitors can walk through the mandates, programs, and other information that the DA can share.
Aquaculture Philippines is hosted in recognition of the aquaculture sector's significant contribution to the national economy. Industry professionals and experts will lead various seminars and industry updates that are not to be missed.
EXEMPLARY WORK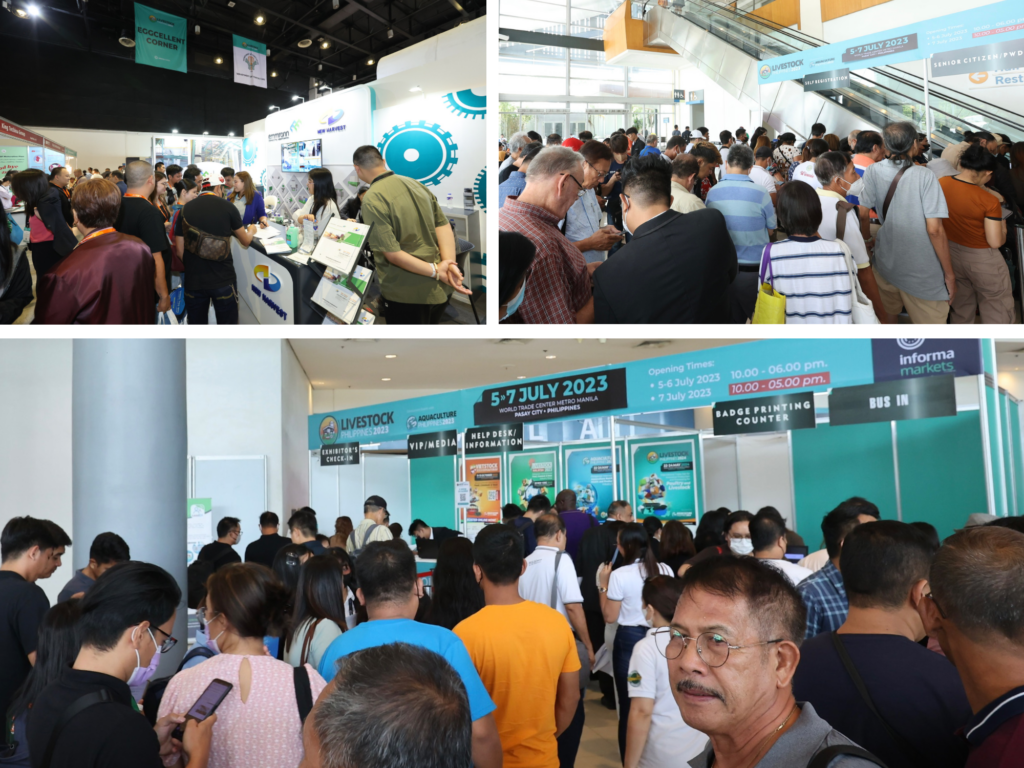 Livestock Philippines will also recognize individuals, groups, or companies for their exemplary work in their respective farming industries through the Livestock Philippines Recognition 2023.
This special accolade aims to uplift the farming community by paying tribute to special people for their unwavering efforts to further develop the local agriculture industry.
A special business arrangement will also be conducted during the Match and Meet where suppliers and buyers will directly meet and discuss trade opportunities. This segment will allow local and international stakeholders to specifically discuss the needed market information such as pricing, quotation, and many others, paving the way for lifelong business partnerships
SUSTAINABILITY
Sustainability is the heart of the event as Livestock Philippines continues its long-term goal to be a sustainable event and be able to encourage people in the livestock industry, which contributes significantly to carbon emission, to know more about the sustainable development goals and apply these into sustainable livestock production and farming.
A Sustainability Square is extensively brainstormed and prepared by the organizer and its sponsor, Prestige Paper, to showcase the sustainability awareness campaign.
Livestock Philippines is the International Trade Fair for Innovative Production and Processing for Poultry and Livestock that brings together local and foreign exhibitors, as well as trade visitors including industry professionals, key stakeholders, owners, and integrators, farmers, feed millers, pre-mixers, meat processors, slaughterhouses, veterinarians, distributors, retailers, and others. This year, Livestock Philippines expects around 10,000 trade visitors both local and international.
Visit www.livestockphilippines.com for more information about the event
For Sales: Ms. Apple Limbo – apple.limbo@informa.com
For Marketing: Ms. Jomia Pagkatotohan – jomia.pagkatotohan@informa.com
ABOUT INFORMA MARKETS
Livestock Philippines is organized by Informa Markets, a division of Informa Plc. Informa Markets creates platforms for industries and specialist markets to trade, innovate and grow. Our portfolio is comprised of more than 550 international B2B events and brands in markets including Healthcare & Pharmaceuticals, Infrastructure, Construction & Real Estate, Fashion & Apparel, Hospitality, Food & Beverage, and Health & Nutrition, among others. For more information, please visit www.informamarkets.com.