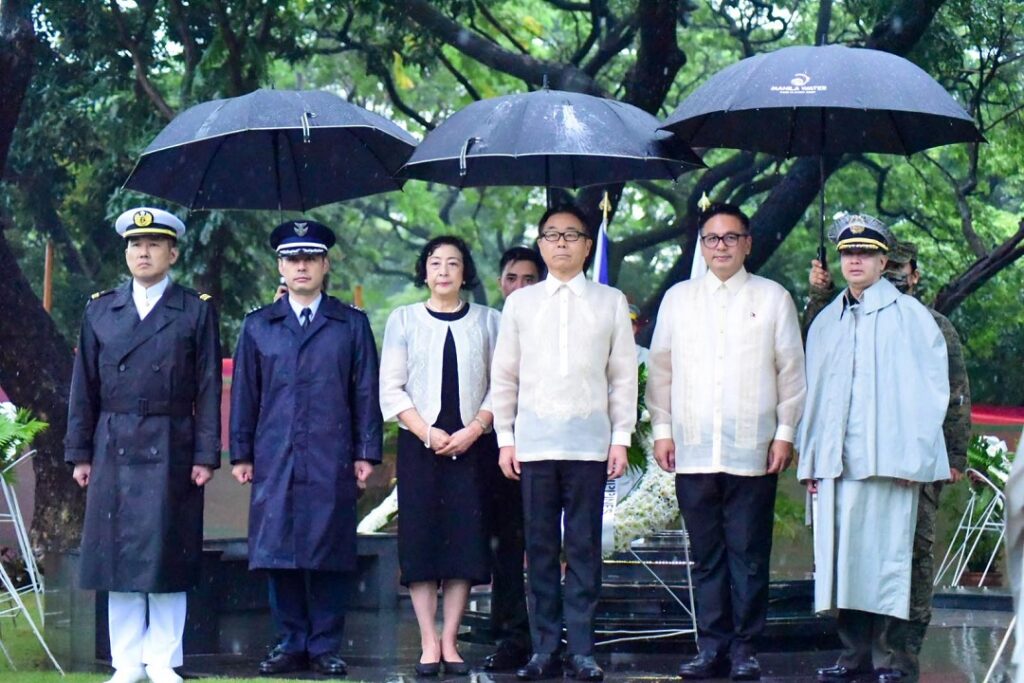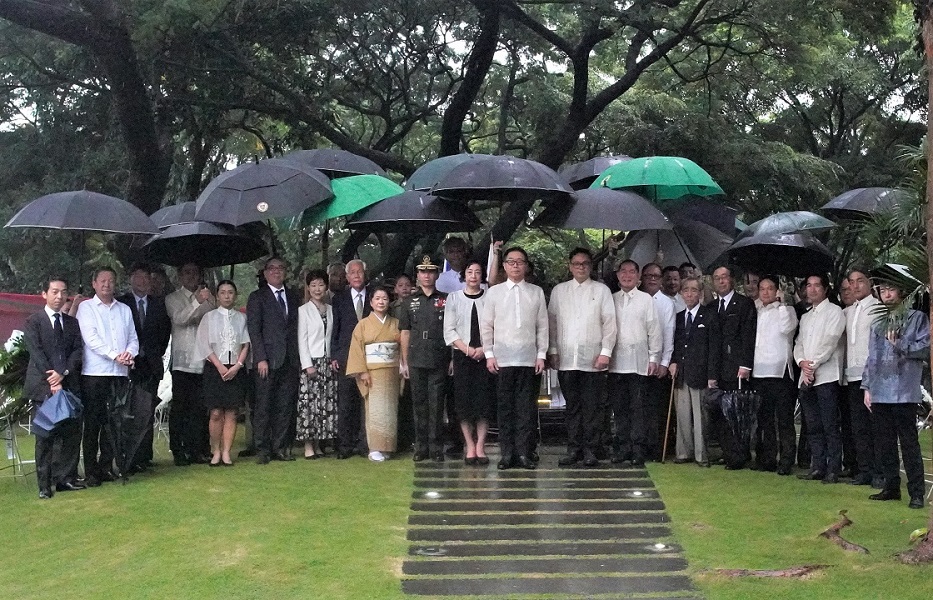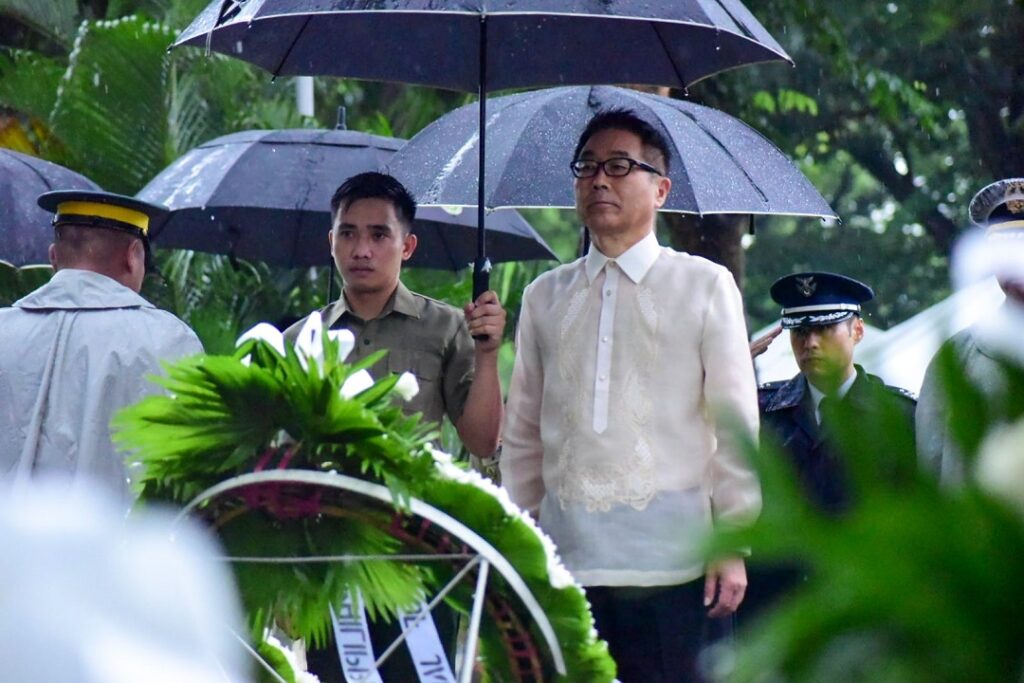 On 13 July 2023, the Embassy of Japan held a series of ceremonies and programs commemorating the 70th year anniversary of presidential pardon for Japanese prisoners of war (POWs).
Titled Peace for the Future, the program highlighted the historic gesture of His Excellency Elpidio R. Quirino in 1953 to grant amnesty to all Japanese POWs and its fundamental role in strengthening Japan-Philippines relations.
A wreath-laying ceremony was held in front of the tomb site of President Quirino at the Libingan ng mga Bayani in Fort Bonifacio, Taguig City.
Ambassador KOSHIKAWA Kazuhiko and Madame KOSHIKAWA Yuko, Hon. Mayor of Muntinlupa City Rozzano Rufino "Ruffy" Biazon, Atty. Aleli Angela Quirino and Socorro Alicia "Cory" Quirino of the President Elpidio Quirino Foundation, Japanese Association Manila, Inc. (JAMI) President TAKANO Seiji, and Japanese Chamber of Commerce and Industry in the Philippines (JCCIPI) President SHIMODA Shigeru paid their respects together with other Japanese.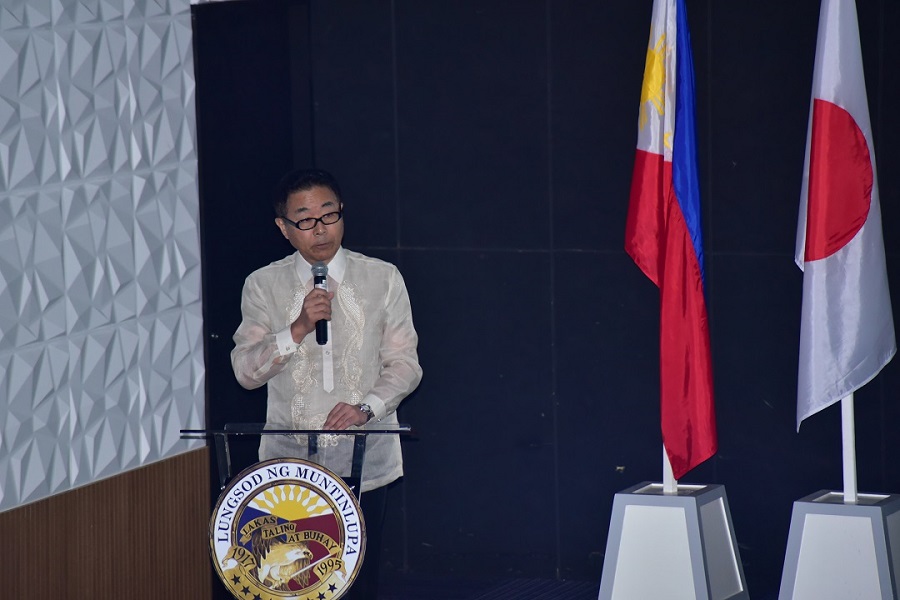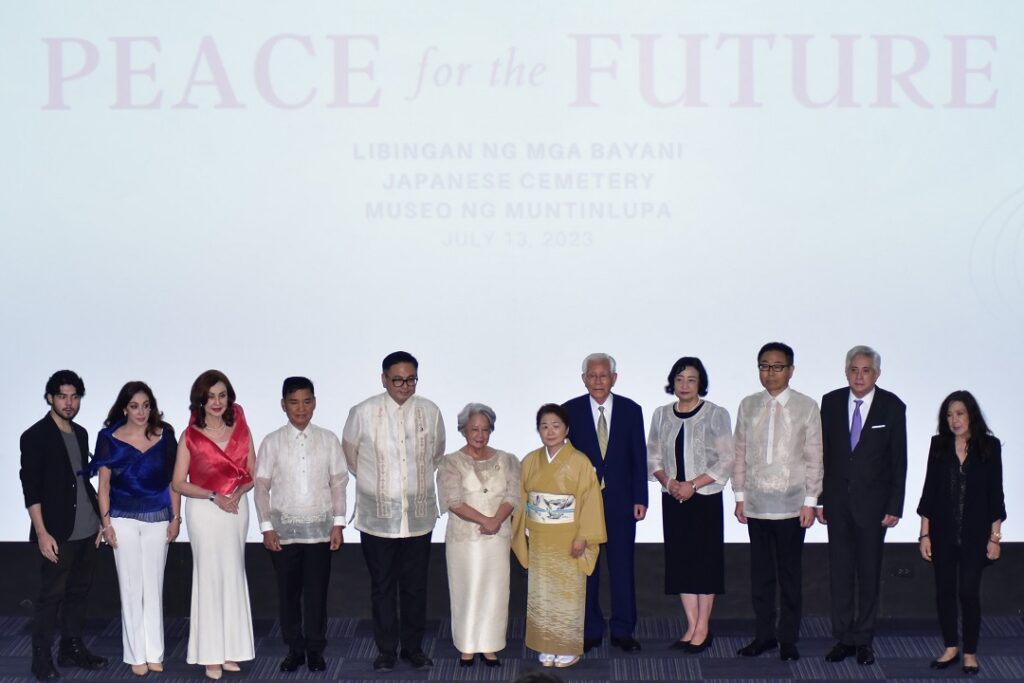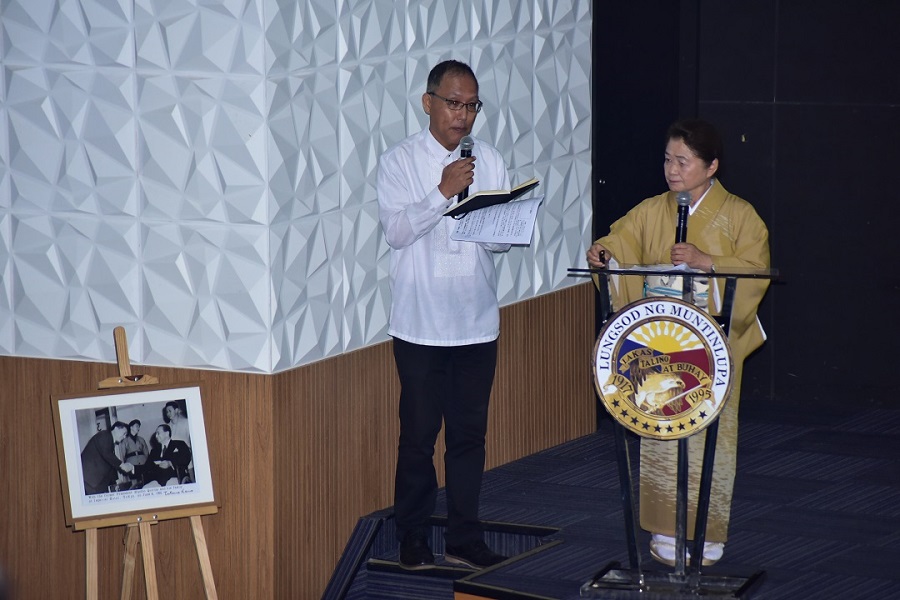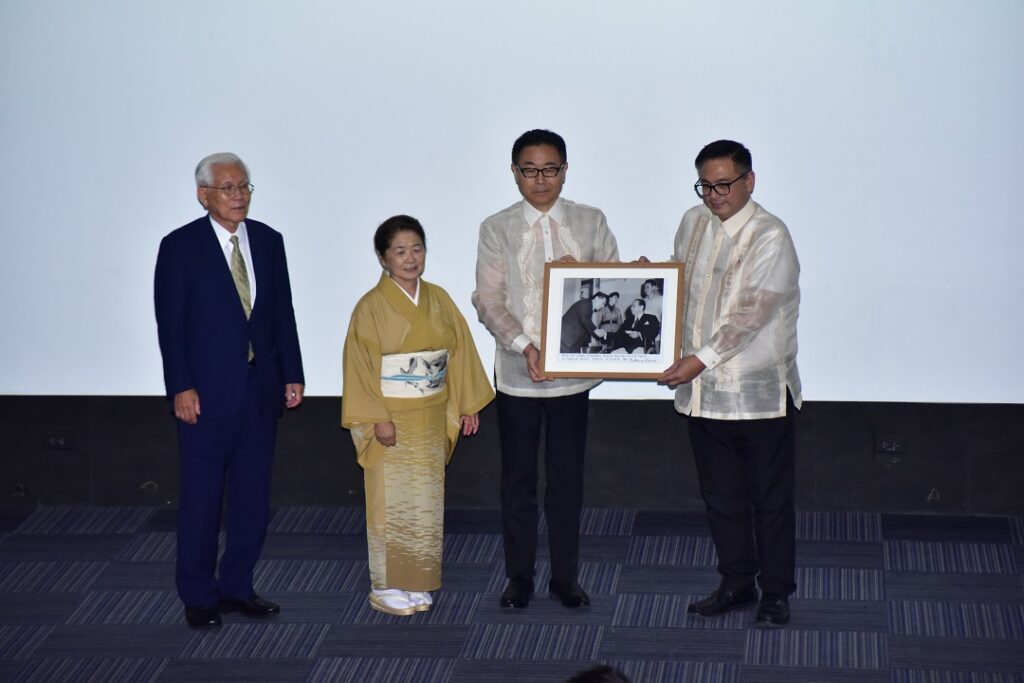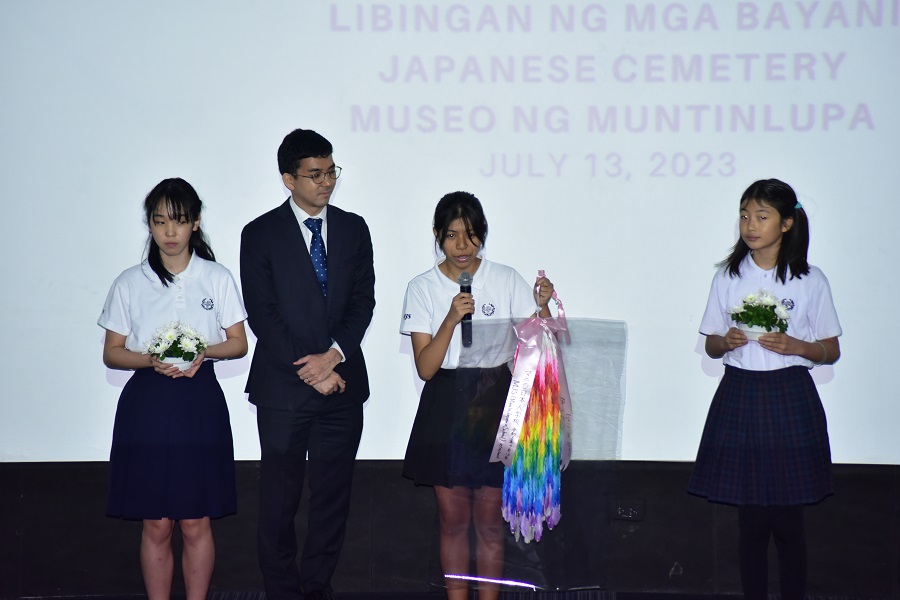 In the program held at the Museo ng Muntinlupa in Muntinlupa City, Ambassador Koshikawa delivered his messages and stated that President Quirino was among the many remarkable Filipinos who chose the path of peace and forgiveness over resentment and retaliation, despite experiencing tragic loss and heavy criticisms from their fellowmen.
KANO Kayoko of Kano Art Promotion Foundation also made a special presentation about the exchanges between President Quirino and KANO Kanrai, her father, who tirelessly appealed to President Quirino for the grant of amnesty to Japanese POWs.
Students of the Manila Japanese School (MJS) also offered "senbazuru" (one thousand origami cranes) towards the end of the program.