Amidst the varied challenges of the past three years, the world witnessed solidarity and the power of sharing a vision.
People from diverse backgrounds united to help students adapt and become more resilient despite the sudden shift to online learning.
To this day, the collective efforts continue to foster growth and bring lasting impact on the youth.
Fueled by the belief in the power of education, the SM group and Mastercard came together in October 2021 through the SM Store Shop & Share campaign.
This empowered The SM Store and Mastercard customers to spread social good, gifting e-tablets to 1,210 SM Foundation scholars.
Two of the scholars are Monica Zapanta and Robin Raton. 
Shiftings to better gadgets
Eager to pursue higher education, both Monica and Robin had to quickly adjust their headspace and create an environment at home that was conducive to learning.
For the first few months, they used outdated laptops and mobile phones for classes, but as the workload increased, keeping up became challenging.
Monica, a Computer Science student, requires a tool she can use for coding and attending classes simultaneously.
Robin, an education student, needed to install multiple video conferencing platforms and productivity software.
But their laptops required more data and often crashed or ran out of storage, unable to run necessary applications. 
"I was about to buy a new gadget for online learning," Robin recalled. "With the help of Mastercard and The SM Store, we allocated the money I saved for my family's needs, such as food and daily expenses."
Beyond this, the new tablet allowed Robin to install much-needed applications for school, allowing him to conveniently complete key performance tasks such as demonstration teaching and reporting.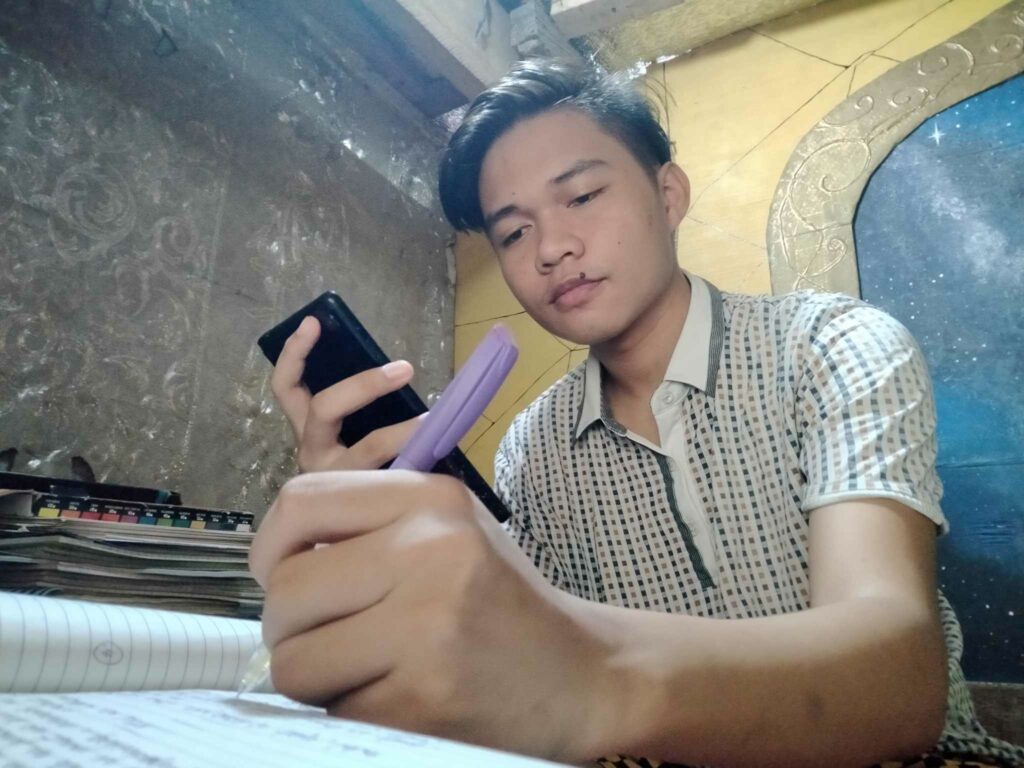 Like Robin, the new tablet allowed Monica to put her previous worries behind her and focus on efficiently multitasking in school: "When there are internet or electricity outages, the tablet immensely helped me still attend classes because it consumes less power. It can stay on for longer and uses fewer data compared to a laptop."
"The e-tablet inspired me to strive. It lessened the financial burden and stress that comes along with pursuing higher education. It has enabled me to focus more on my studies rather than constantly worrying if I'll finish the things I need to complete," she capped.
Beyond academics, the tablet became a way for them to have a balanced student life and extend a helping hand.
Robin uses the sketch pad applications to draw and unwind, and now that he's having more in-person classes, his brother also uses the tablet for school research.
On one end, Monica enjoys the lightweight feature of the tablet as it allows her to study and do tasks while on the go.
She was also able to lend the tablet to her nephew to help save on data allocation.
Through the social good collaboration, SM group's social good arm intends to maintain its partnership with like-minded groups, dedicated to utilizing the transformative power of education in breaking the intergenerational cycle of poverty.