Dubbed as the "world's factory," China remains to be the forerunner when it comes to e-commerce, trade, and cross-border sourcing. 
According to Statista, China's digital economy contributes more than 40 percent to its entire gross domestic product, along with a mature e-commerce landscape known for its massive manufacturing sector and nearly 850 million digital buyers. 
Furthermore, its business-to-business cross-border trade is also flourishing.
Seven of the 10 busiest container ports are in China according to World Options.
With Alibaba's Taobao, 1688, and JD taking the lead in e-commerce export, a lot of buyers globally see China as the ultimate go-to source of electronics, textile, and everything in between.
This enabling context inspired In-line Forwarder, the country's leading total logistics provider, to launch its China operations to give micro, small, and medium enterprises (MSMEs) the much-needed boost to make their businesses succeed. 
Through an all-in pricing model, along with free delivery to anywhere in National Capital Region (maximum of 3 cubic meter package), sellers can competitively source from China's leading online marketplaces, buy in bulk, send it In-line's China hub, and get their packages shipped to the Philippines hassle-free in as fast as 12 to 18 days.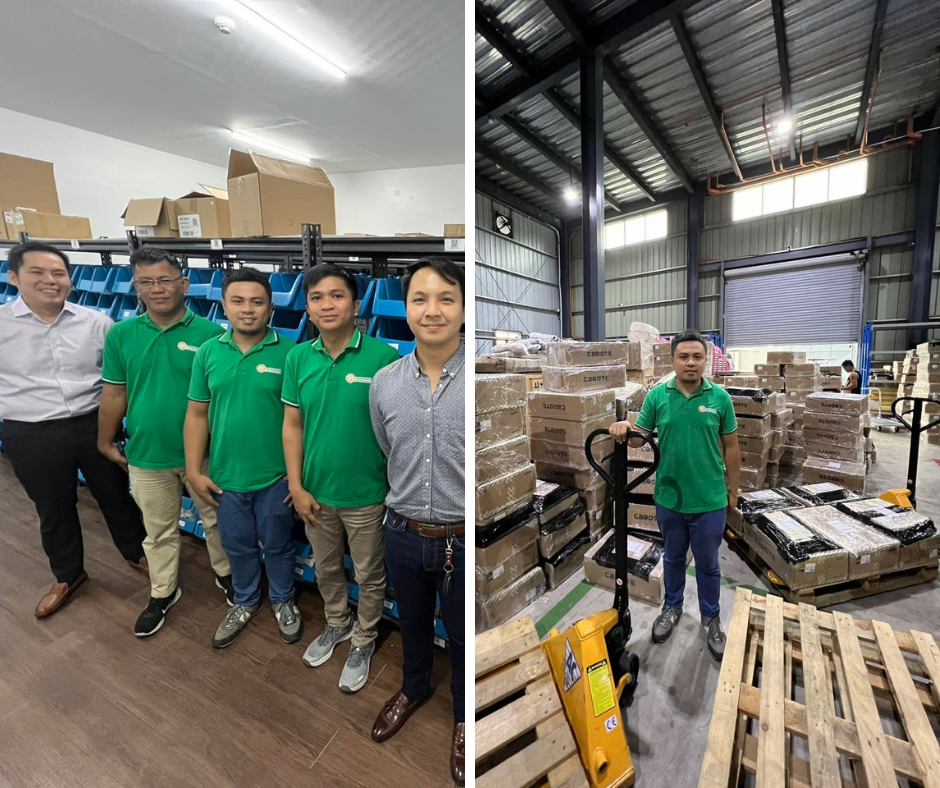 "We believe in the Filipino entrepreneurs' ingenuity when it comes to sourcing winning products from China and bringing it to the Philippines market or even to their global customers," says Herbert Caragay, Head of Operations of In-line Forwarder. We want to be every business' partner at every step of the way: from the moment they source their new products to sell up to delivering their sold packages to customers worldwide. It is part of our grand vision towards shared success."
As per Trading Economics, the top import category from China to the Philippines is "electrical and electronic equipment" – valued at $7.2 billion in 2022.
This capitalizes on the Philippines' digitally savvy and young population (over 80% Internet Users) that is enamored by purchasing the latest gadgets and items online.
In-line Forwarder has been making significant progress in growing its operations to cater to the evolving market.
Now with 6 offices across the country, it has deepened its partnership with eBay Philippines, one of the world's biggest marketplaces, to empower seller communities in Manila and Cebu, and bring down the barriers to global selling. 
Last July, In-line Forwarder also solidified its presence in the toy collectors and enthusiasts community by being in the ToyCon 2023 in SMX Convention Center.
More and bigger partnerships are now being concretized.
MSMEs can avail of In-line Forwarder's special pricing for its new China to Philippines service by signing up for a free account at www.inlineforwarder.ph.
They can also be contacted online via their official Facebook page at www.facebook.com/InlineForwarders