Congresswoman Doris "Nanay Bing" Maniquiz of the Second Legislative District of Zambales again proved possible what in other places in the country remained just a dream—providing commercial-quality rice to residents at only P20 per kilo.
Under a rice subsidy program that she started during her years as mayor of Botolan town, Maniquiz and her team went around the community starting Friday to bring the Filipino staple food to poor constituents, especially those in remote areas.
"We want to tell local government units that the President's wish to bring P20-rice to the people is easily attainable if they work together. Kayang-kaya 'yan kung sama-sama at may pusong gustong kumalinga (It's that easy when you join hands and have the heart to really care)," Maniquiz said.
"With just 25% funding from national, and the rest from provincial and municipal funds, this project can be realized," she said, adding that her rice subsidy program is expected to benefit some 150,000 families in the 10 towns that comprise the second district of Zambales.
Over the weekend, some 10,086 families in Candelaria town trooped to distribution centers despite a stormy weather to avail of commercial-quality rice sold at only P200 per 10 kilos.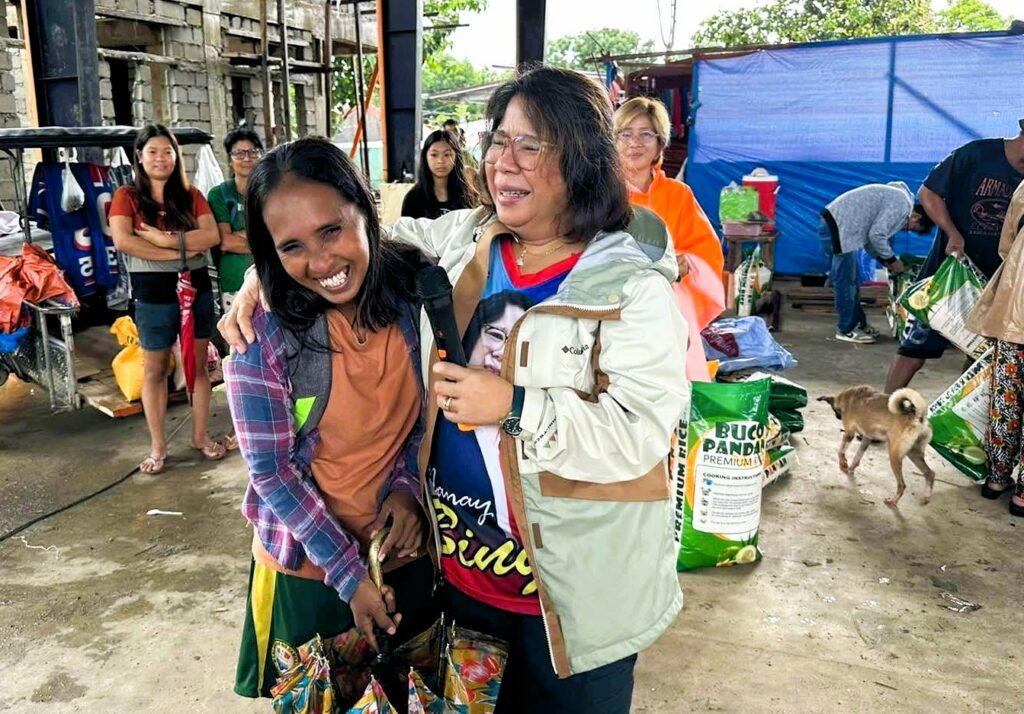 One of them was Jakilyn Fernandez, a resident of Sitio Bangan-pali in Barangay Pinagrealan, who braved a swollen stream with her husband to buy rice for their family, as well as for neighbors who cannot cross the raging waters.
"Tumawid kami sa sapa na halos hanggang dibdib ang tubig para mamili ng subsidized rice. Malaking tulong kasi ito sa amin, kaya nagpapasalamat kami kay Nanay Bing (We had to cross a stream almost chest-deep so that we can buy subsidized rice. This is really a big help for us, so we thank Nanay Bing for this)," Fernandez said.
Maniquiz is implementing her rice subsidy program only during the months of heavy rains, when there is no rice harvest yet and people need rice at affordable price.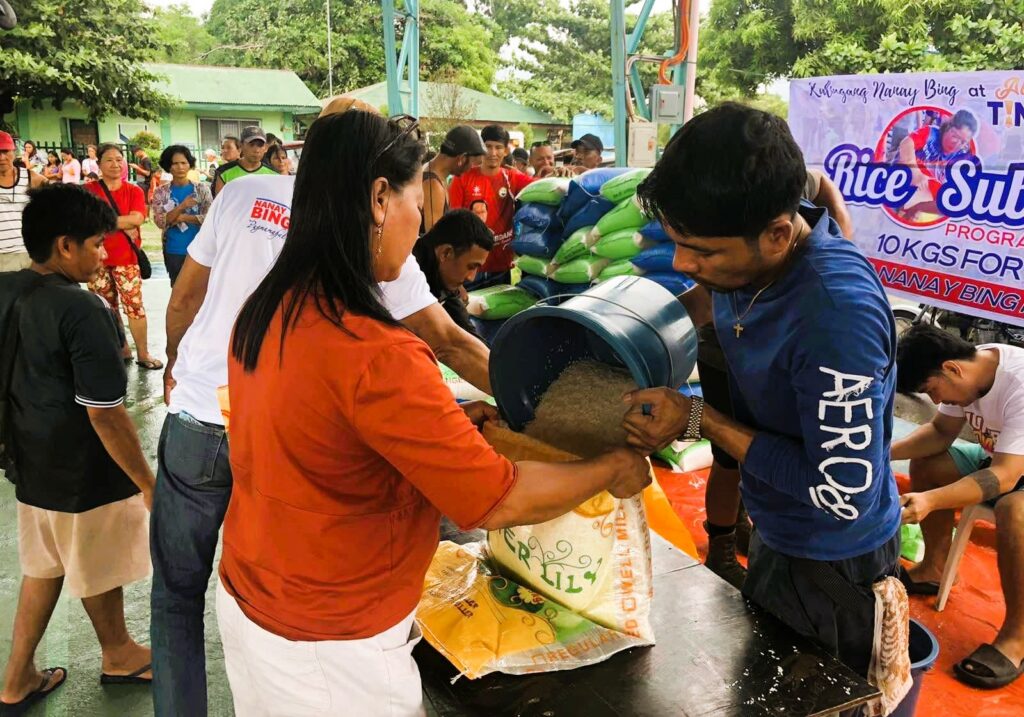 She said that when she started the program in Botolan years ago, they budgeted around P6-7 million for eight weeks for the 31 barangays—the most number in the province of Zambales. But now with only P50 million in soft funds for the Second District, she had to source out money elsewhere to sustain the rice subsidy program.
"Most of the financial assistance came from Tingog Partylist headed by Congresswoman Yedda Romualdez and 2nd nominee Congressman Jude Acidre, and of course Speaker Ferdinand Martin Romualdez himself," Maniquiz said.
Maniquiz said that this month, her office will finish distributing subsidized rice in all the 10 municipalities in the second district. "But we can only do the rounds once per town due to limited funds," she pointed out.
"The good thing is that some LGUs like Cabangan, Botolan, Iba and San Felipe are picking up where we left off and providing counterpart for a municipal program. This is really a good sign that the P20-rice program is feasible and attainable," Maniquiz said.