From a humble ice cream parlor in Cubao to a global brand that serves joy to millions, Jollibee has captured the hearts of Filipinos for 45 years with its langhap-sarap food items that have been staples in every memorable bonding moment.
With its mission of bringing the joy of eating to everyone, Jollibee continues to expand to more locations nationwide.
It remains a dominant market leader, having the widest store network in the quick service restaurant industry with 1,211 stores and counting. 
"While the pandemic temporarily put a hold on the growth of our store network, we continue to bounce back stronger than ever. We have been resolute in our commitment to build stores in more locations in the country, including remote provinces, so more Pinoys will be able to experience the joy of Jollibee," said Ferns Yu Jr., Jollibee Philippines President.
The fast food giant also boasts of the largest network of drive-thru and delivery stores, with more than 450 and more than 1,100 stores respectively.
This ensures that families and friends can also enjoy their Chickenjoy, Yumburger, Jolly Spaghetti and other Jollibee favorites on the road, at home, or anywhere they like. 
"We recognize how consumer behavior has changed in the past year or so – that's why we're offering more options for Filipinos to get their Jollibee meals, whether in-store, drive-thru or delivery. We want our customers to enjoy Jollibee at their own preference and convenience," said Dorothy Dee-Ching, Jollibee Philippines VP and Head of Marketing.
Multiplying the Joy
Whenever a Jollibee store opens at a new location, it becomes a cause for celebration among Filipinos who want their favorite meals more accessible.
Throngs of people line up to be among the first to dine in and partake in the store opening festivities.
In other cases, especially in some rural areas, a new Jollibee store is also viewed as a sign of progress and development of a local municipality. 
"Jollibee has been a symbol of joy for our fellow Filipinos, and it's not just because of our food and the joyful experiences they have in our stores. It is also seen as an indication that a locality is moving forward – driving increased business and commerce in that area and providing employment opportunities to the locals. It's not simply about serving joy through our food, but more so multiplying that joy to benefit the local community," said Yu.
Through the years, Jollibee had several firsts across provinces in the Philippines. In the province of Kalinga, Jollibee Tabuk is the first-ever quick-service restaurant to be built in the area.
This brought Jollibee closer to locals in far-flung communities, allowing them a taste of their Jollibee favorites without going far.
Another example is Jollibee Manaoag, which is just a stone's throw away from the very popular basilica and is now a comfortable stop for hungry travelers and pilgrims. 
Jollibee also opened its first stores in Baler, Siquijor, Guimaras, Camiguin, Moalboal, and Bislig, all of which helped add flavor to the overall experience of locals and tourists wanting to explore the beautiful sights the Philippines has to offer in these areas.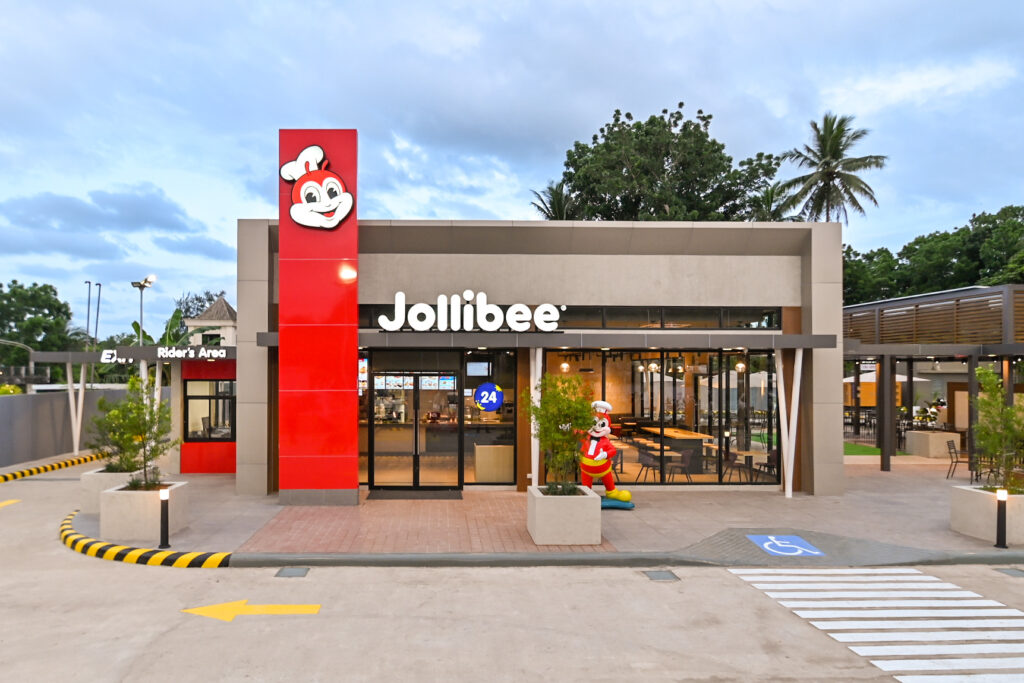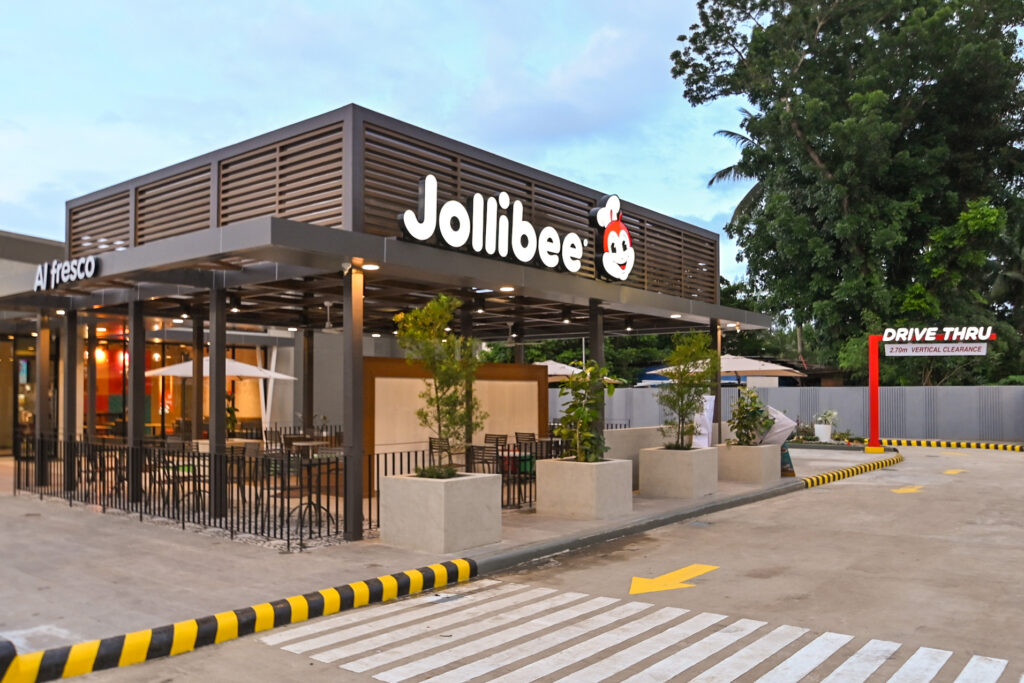 Customers can look forward to more Jollibee stores opening their doors in the coming months and years.
Photos above feature Jollibee Sipocot, Camarines Sur which opened in March 2023.
Earlier this year, the first Jollibee branches in Sipocot, Camarines Sur and Padre Garcia, Batangas also welcomed locals and delighted them with the brand's latest store concept.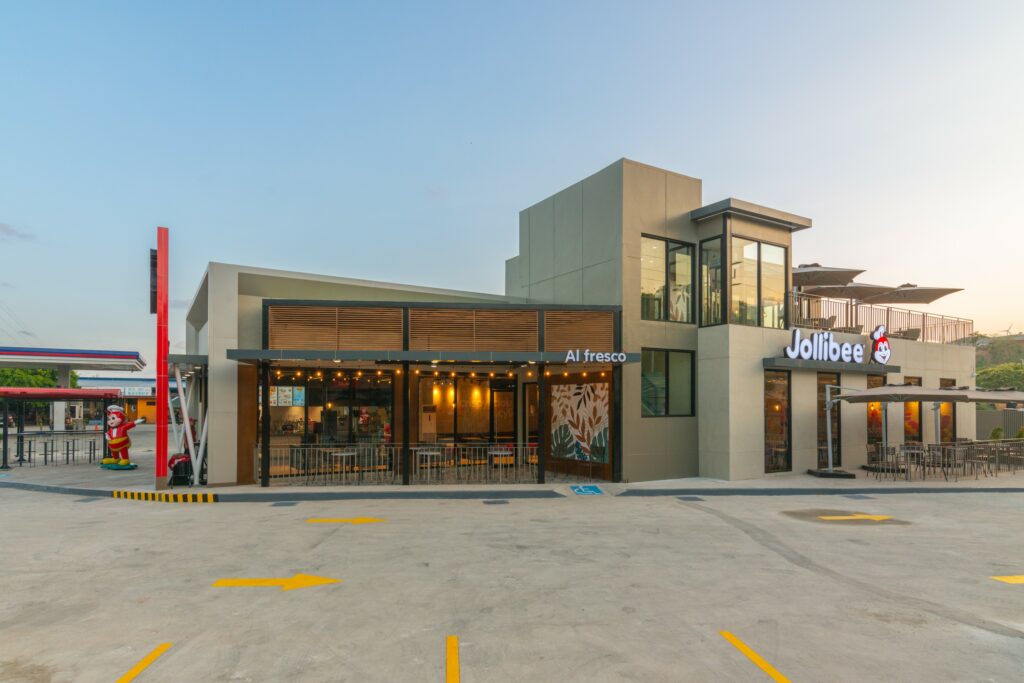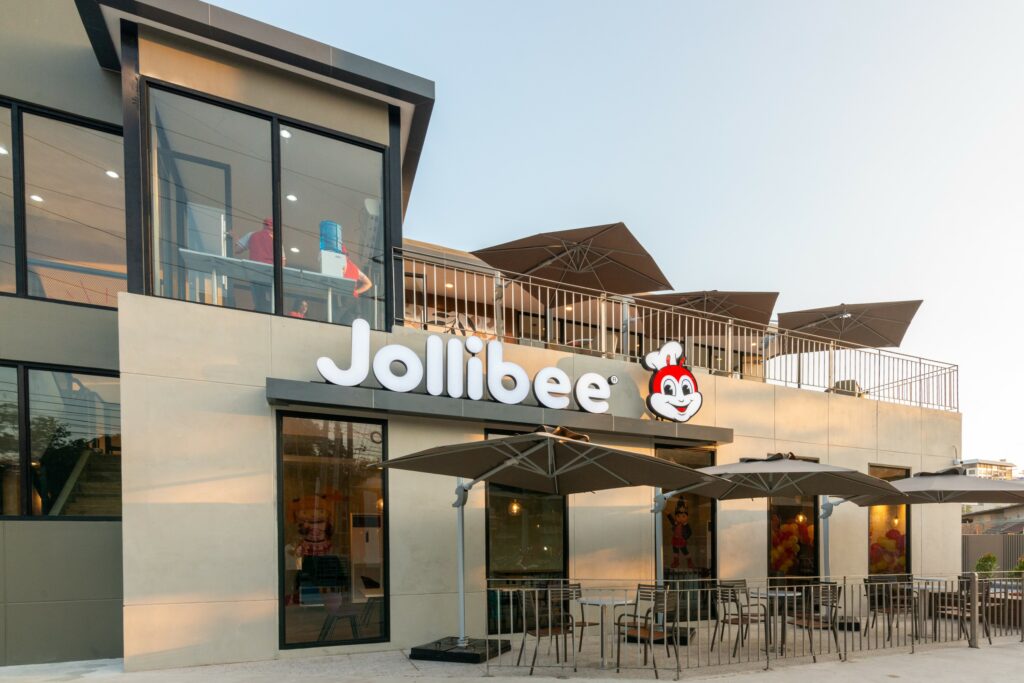 Jollibee Pililla opened in March 2023 with a roof deck that's perfect for viewing the Pililla Windmills
Another first mover is the first Jollibee store in Pililla, Rizal, which boasts of an al fresco area and a roof deck that's perfect for viewing the famous Pililla Windmills. 
As Jollibee celebrates its 45th year, customers can expect the brand to continue expanding aggressively, bringing more joy to other parts of the country.
"Jollibee has become a part of the Pinoy culture and way of life, and we are very happy to continue sharing the joy through our food and unique brand of service. Jollibee has grown a lot since its humble beginnings, and we are excited to grow even more together with our customers, with new stores opening their doors in the coming months and years," Ching adds.
Whether it's grabbing a quick bite during a stopover, enjoying dinner after a busy day, or celebrating one's birthday, Jollibee is sure to give customers a joyful experience wherever in the Philippines they may be.